A Nevada lawmaker says Capitol Hill is buzzing with a rumor that House Speaker Paul Ryan (R-Wis.) will soon resign and be replaced by Majority Whip Steve Scalise (R-La.).
But Ryan's team quickly responded to the speculation, saying there were no plans for the Wisconsin lawmaker to step down anytime soon.
"The rumor mill is that Paul Ryan is getting ready to resign in the next 30 to 60 days and that Steve Scalise will be the new Speaker," Rep. Mark Amodei (R-Nev.) told the website Nevada Newsmakers on Monday. "Now that is interesting because nobody has talked to members [of the House] on how they are going to vote [on new leadership]. Now, maybe they have talked to all of the members but me. I don't know, so that is the rumor mill from last week."
Aides for both Ryan and Scalise denied the rumors on Monday evening, and The Washington Post notes that Amodei isn't among Ryan's inner circle of advisers.
"The speaker is not resigning," AshLee Strong, Ryan's spokeswoman, said in a statement obtained by The Hill.
Laura Fine, Scalise's spokeswoman, said he "fully supports" Ryan to remain speaker and that the "whole leadership team is focused on working with President Trump to deliver more conservative wins for the country."
"Look, my wife and I had that conversation in the spring of every election year," Ryan said about the prospect of another congressional bid. "We haven't had that yet. We'll figure it out then."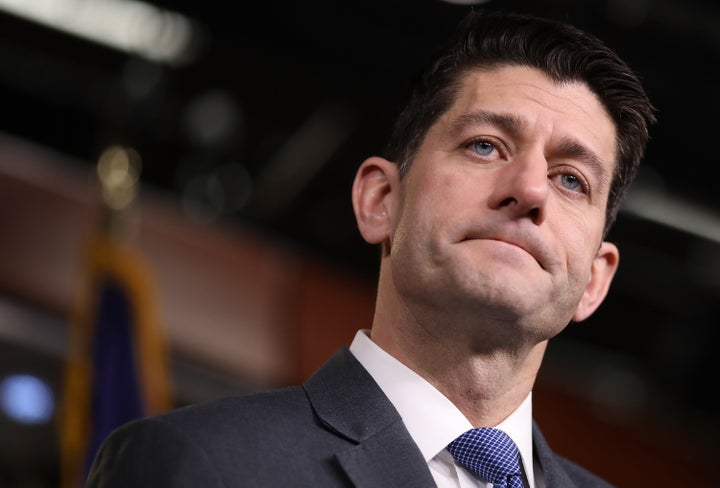 Calling all HuffPost superfans!
Sign up for membership to become a founding member and help shape HuffPost's next chapter