As the shutdown drags on and the deadline to raise the debt ceiling approaches, some House Republicans are beginning to express a willingness to go along with a bipartisan Senate plan.
Paul Ryan isn't one of them.
The Wisconsin congressman is rallying conservatives against a Senate plan to fund the government and raise the debt ceiling, the Washington Post reported on Saturday.
Sources told the Post that, in a private meeting with House Republicans, Ryan said that by kicking the can down the road, the GOP would lose "leverage" in their fight against Obamacare.
Ryan's main concern appears to be delaying the health care law's individual mandate, but ThinkProgress points out that Ryan also emphasized the need to give employers the ability to deny birth control coverage based on moral or religious reasons.
According to the Post, some Republicans present for Ryan's speech "grew visibly excited about the prospect of opposing" plans like Collins'.
With negotiations between the White House and House Republicans dead after the House's latest offer was rejected on Saturday, attention has turned to the Senate. Talks continued on Sunday between Senate Majority Leader Harry Reid (D-Nev.) and Senate Minority Leader Mitch McConnell (R-Ky.), but GOP-proposed budget cuts appear to be a major deal-breaker for Democrats.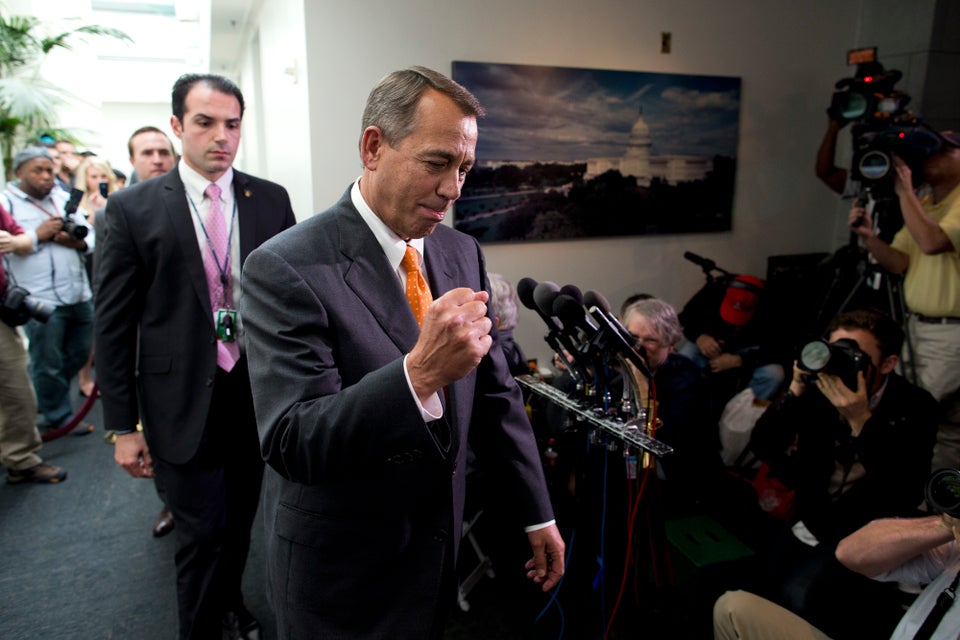 2013 Government Shutdown
Popular in the Community