House Speaker Paul Ryan (R-Wis.) downplayed tensions with White House chief strategist Steve Bannon on Wednesday, but conceded they're "different kinds of conservatives."
In an interview on "PBS NewsHour" that aired Wednesday evening, host Judy Woodruff reminded Ryan that while Bannon was running the ultra-conservative website Breitbart in 2015, he took a "special interest" in Ryan and referred to him as "the enemy."
Ryan chuckled and denied he has a problem with Bannon.
"I don't really know him," Ryan said. "I've gotten to know him two or three times. We've had a few meetings. We've gotten along fine. He's not someone I have a history with. Obviously I didn't know him when he was opposing me all those times. We're different kinds of conservatives. That's something that I can safely say, I think."
Ryan emphasized that he and Bannon both are committed to Trump's agenda.
"[I] see a person which I have a common cause and purpose with," Ryan said. "We're different kinds of conservatives. We really don't know each other. But we're all trying to get this agenda enacted, and that's why I don't see a problem here."
Critics question Ryan's commitment to Trump and speculate he's made a "Faustian bargain" with the new administration to further his own legislative gains, as Washington Post reporter Michael Gerson wrote Monday.
Ryan brushed off Gerson's article as "a bunch of bull."
He also doubled down on his support for Trump's executive order banning people from seven Muslim-majority countries and Syrian refugees from entering the U.S., though months ago he spoke out against Trump's campaign promise of a Muslim ban.
"This isn't a Muslim ban," Ryan said. "If it were, I would be opposed to it."
Before You Go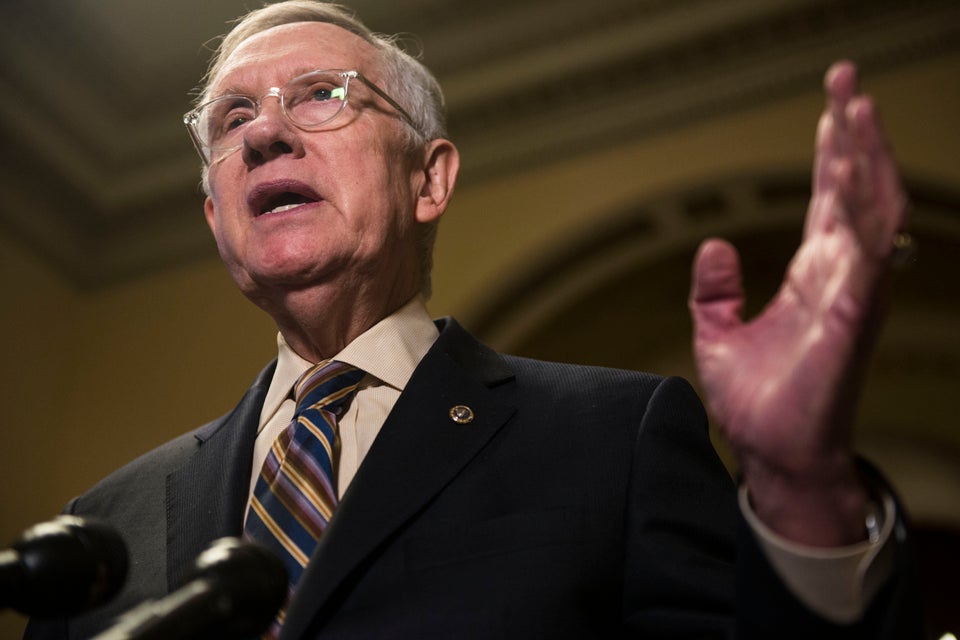 Politicians React To Paul Ryan Getting Elected Speaker
Popular in the Community