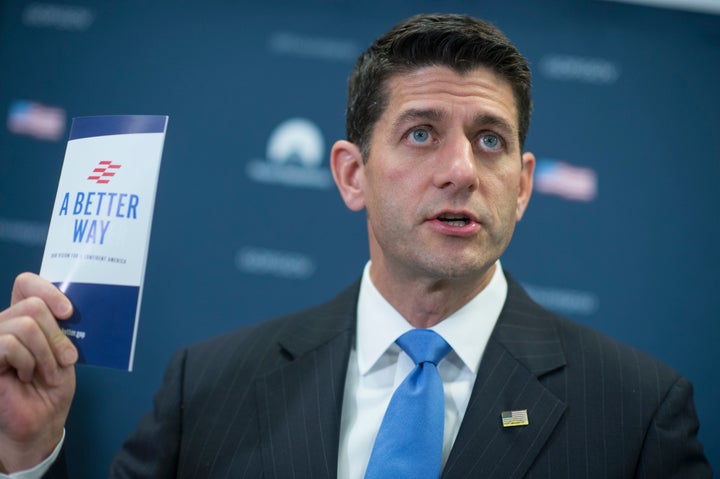 WASHINGTON ― House Speaker Paul Ryan (R-Wis.) on Thursday said he has no opinions on stop-and-frisk policing, and declined to say whether he supports Republican presidential nominee Donald Trump's call for more racial profiling.
"I haven't given enough thought to it," Ryan said at his weekly press conference. "We need to do more to stop homegrown jihadists."
Trump raised eyebrows Wednesday when he said police should step up their use of stop and frisk ― that is, stopping and questioning people who seem suspicious, and frisking them for potential weapons or drugs ― to combat crime in black communities. Stop and frisk was ruled unconstitutional in 2013, when a federal judge found that New York City's police were using it to disproportionately target black and Latino men during routine traffic stops.
Pressed on the constitutionality aspect, Ryan repeated that he's not familiar enough with the issue to have an opinion.
"I just haven't ― I'm not a Judiciary Committee guy," he said. "I would defer to [House Judiciary Committee chairman] Bob Goodlatte about the constitutionality of police tactics. I can't speak to that."
"I don't have an answer for you because it's not something that I have familiarized myself with, the constitutionality of it, the efficacy, whether it worked well in New York City or not," Ryan said. "That's just ― that's my point."
Calling all HuffPost superfans!
Sign up for membership to become a founding member and help shape HuffPost's next chapter
BEFORE YOU GO
PHOTO GALLERY
Paul Ryan's Speaker Election