In an interview with American Business Magazine last year, Paul Ryan makes an argument for making America "a tax shelter, instead of other countries."
"I really think we need to have tax system that makes America a haven for capital formation," Mitt Romney's running mate explained in video posted online by American Business Magazine. "Let's make this country a tax shelter, instead of other countries. And, we can do that, still raise sufficient revenue for the government. And, the way we look at increasing revenues for the government is not class warfare or a bigger than ever tax increase approach. It is economic growth, job creation, better economic growth policies to raise revenue through higher growth. Meaning, lower tax rates at a broader base of income brings in more revenues and helps us close our fiscal gap."
Ryan followed in Romney's footsteps by agreeing to release two years of tax returns to the public. Romney has faced pressure from both sides of the aisle to disclose tax returns from previous years.
Upon the release of Romney's 2011 tax returns last month, HuffPost's Zach Carter reported:
Romney's income was $13,696,951 in 2011, and he paid $1,935,708 in taxes. Romney's income for the year was more than 263 times larger than the U.S. median household income of $51,914.

At 379 pages, Romney's 2011 tax return is nearly twice as long as his as his 203-page return from 2010. A full 267 pages of the latest return are devoted to listing Romney's investments in 34 offshore corporations and partnerships, including 15 in the Cayman Islands. Of the 34 offshore companies, 30 are located in countries considered to be offshore tax havens by the U.S. Government Accountability Office.

Romney's Swiss bank account, which appeared on his 2010 tax return, has disappeared. His personal Bermuda-based corporation, Sankaty, remains. Romney also shifted $111,081 offshore to a Bain Capital affiliate based in the Cayman Islands during 2011, and an additional $296,471 to a Golden Gate Capital fund, also organized in the Caymans.
As for Ryan, when asked during a recent appearance on Fox News Sunday how Romney's tax plan for the country would lower tax rates, yet remain revenue-neutral, the Wisconsin Republican declined to offer a thorough explanation.
HuffPost's Dave Jamieson reported at the time:
The Obama campaign has blasted the Romney-Ryan ticket for not providing details on how it would give Americans such large tax breaks without growing the deficit. Ryan reiterated in an interview on "Fox News Sunday" that the plan would drop taxpayers' bills by 20 percent without costing a dime, due to closed tax loopholes, but he was short on specifics when pressed by host Chris Wallace.

"You haven't given me the math," Wallace said in one exchange.

"I don't have the ... It would take me too long to go through all of the math," Ryan responded.
After facing criticism over the lack of details, Ryan sought to downplay the exchange while speaking on a Milwaukee talk radio program. He said, "I like Chris; I didn't want to get into all of the math on this because everyone would start changing the channel."
Before You Go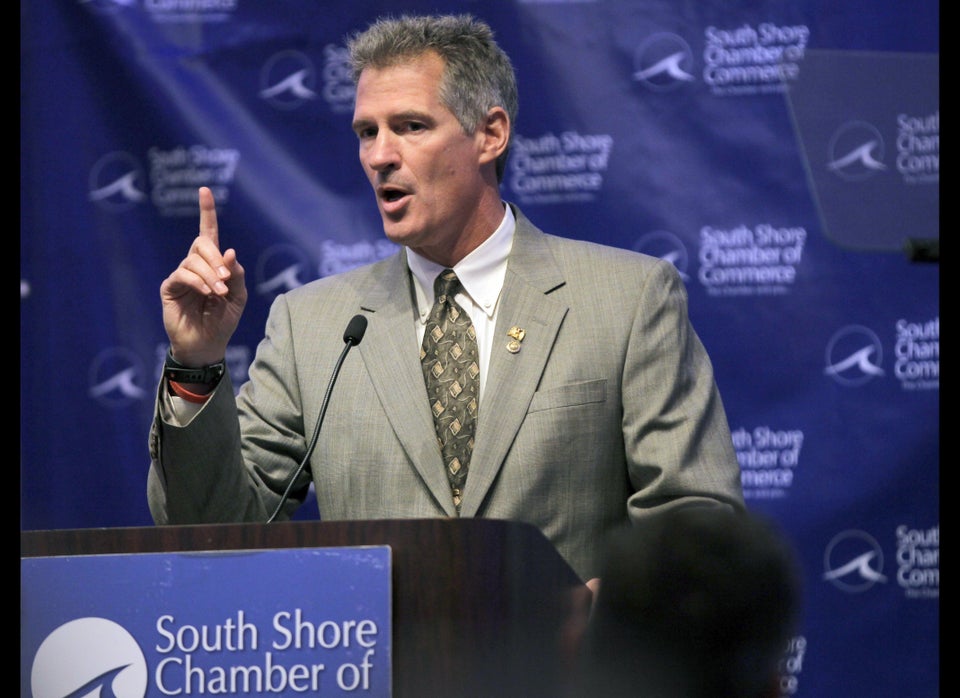 Conservatives React To Leaked Romney Video
Popular in the Community