WASHINGTON -- One of these things is not like the other.
Last week in Republican politics: Rand Paul and Chris Christie traded shots, Marco Rubio tried to prove he is just as opposed to Obamacare as Ted Cruz is, and Paul Ryan held a hearing on poverty.
The GOP's many internal battles have fixated the political class recently. Through it all, however, Ryan -- an eight-term Wisconsin congressman and the party's former vice presidential nominee -- has largely avoided the circular firing squad and quietly gone about his business.
Ryan occupies a unique position inside the GOP and in the universe of potential 2016 presidential candidates. On one hand, he is a widely known, well-respected conservative who has risen to prominence by virtue of his attempts to reform entitlement programs and to address the nation's long-term debt.
"He's a guy who single-handedly moved the Republican Party on the third rail of American politics," said Dan Senor, a personal friend of and informal adviser to Ryan. The congressman's proposed Medicare overhaul was at first treated like a form of leprosy by most of the Republican establishment, including Speaker John Boehner (Ohio) and other House leaders, but was eventually passed by the GOP-controlled House and adopted by 2012 Republican presidential candidate Mitt Romney as part of his campaign platform.
Ryan, Senor said, has "been a leader of conservative movement politics and policy for a long time, so he has real bona fides. He doesn't have to prove anything. He's not trying to position himself."
Ryan's poll numbers are very good. He is near the top of the 2016 GOP pack in all surveys, and the widely respected Pew Center for the People and the Press showed him last week with the highest approval rating among all the 2016 Republican contenders.
On the other hand, Ryan is a good distance removed from where the grassroots seems to be moving, if the popularity of Cruz, a freshman senator from Texas, is any indication. Ryan is measured, deliberative, a man of process. Cruz is a human blowtorch, leaving little but scorched earth behind him. While Cruz has quickly made a name for himself by defying virtually every convention in Washington, Ryan still pursues change within the system. Increasingly, this is anathema to many conservatives.
And Ryan's current poll numbers are due in large part to elevated name recognition, a byproduct of having a starring role on the biggest stage in American politics for several months last year.
In that context, his hearings on poverty could be seen by conservative activists as an indication that Ryan, besides not being sufficiently committed to burning down the establishment, is actually just another big-government Republican, or to use Cruz's term for a too-moderate Republican, "a squish." Ryan says his focus is on reforming and improving government assistance programs, not slashing them as the most anti-government conservatives might wish.
Ryan also hails from a swing congressional district that went for President Barack Obama in 2008, and over the last few years in some of the biggest votes, he has come down on the side that conservatives did not like. For example, he ultimately voted for the Troubled Asset Relief Program in 2008. More recently, his public disagreement with the Cruz-led effort to defund Obamacare has provoked some backlash from the right.
One Ryan ally said that Ryan does not worry about getting out of step with the party's rank and file and how that might affect his potential presidential fortunes.
"He doesn't, but I do," said the Ryan confidant, who like several others requested anonymity to speak freely. "I worry more about the Ted Cruz-Rand Paul part of it. But if the party wants one of those guys, there's nothing he can do."
Ryan, who turned 43 earlier this year, carries himself with the confidence of a pol who knows he has a head start on his rivals. But it's also the air of a true policy wonk who has experienced a presidential campaign and has serious reservations about whether he wants to launch his own run.
"He's got three options," the Ryan ally said. "If he does nothing, he probably becomes Ways and Means [Committee] chairman. If Boehner steps down [after the 2014 midterms], there will be a lot of pressure on Paul to run for speaker. And he's got to decide whether he wants to run for president."
Ryan declined to be interviewed for this article.
Another person close to Ryan said that he does not think Ryan will run for president. Both Ryan confidants predicted he will take the Ways and Means chairmanship and wait for a shot at speaker after House Majority Leader Eric Cantor (R-Va.) -- or an unexpected challenger to Cantor like the current Ways and Means chairman, Rep. Dave Camp (R-Mich.) -- has had the job.
There are two contingencies. First, Ryan's circle believes there may be considerable demand within the Republican conference that he run for speaker immediately in 2015, assuming Boehner retires, and they exude an air of uncertainty about how to respond if that occurs. And second, Ryan has become interested in a run at one of Wisconsin's Senate seats if the opportunity presents itself. Sen. Ron Johnson, a Republican, is up for reelection in 2016, and Sen. Tammy Baldwin, a Democrat, is up in 2018.
Ryan's highest aspiration for a long time was to be Ways and Means chairman, since that House committee shapes tax policy. But his openness to a Senate run stems from an understanding of -- and an appreciation for -- the new national profile he has. He has played a forceful but measured role in the immigration debate this year. And he has shown more steadiness than Rubio, whose lurch to the right since he helped pass an immigration bill through the Senate has made him look more calculating than principled. The Florida senator has decided not to lead on immigration now that the issue has moved to the House, focusing instead on the effort led by Cruz and Sen. Mike Lee (R-Utah) to pass a temporary budget measure that withholds funding for Obamacare.
"It comes off as inauthentic," the Ryan ally said of Rubio. "I know they don't believe that this is wise, this defund Obamacare and shut down the government. It's crazy town. He doesn't look like a leader. He looks like he's panicked."
Rubio spokesman Alex Conant responded, "Senator Rubio and Congressman Ryan have a great relationship and talk often. The opinion of some anonymous staffer is of little concern."
Lee and Rubio have told others who are skeptical of their effort that they are staking out a opening position in the coming negotiations with Democrats over the budget.
Ryan, with his focus on poverty, isn't the only Republican star to reach out to Americans who haven't been the most supportive of the GOP. Rand Paul has talked about the need for a more diverse party, visiting Howard University in April to speak with the school's majority-black student body and answer questions.
Yet the Kentucky senator is better positioned with the Republican base because of other moves this year. Paul voted against the Senate immigration bill because he said it was not strong enough on border security, and his filibuster over the Obama administration's use of drones was an enormous public relations win. Ryan, on the other hand, voted for the fiscal cliff deal reviled by the right this past winter and has opposed the Cruz-Rubio move to cut off funds for Obamacare.
There is still a clear political benefit for Ryan in addressing poverty. Ryan's biggest weakness in 2012 was the way Democrats kneecapped him with one name: libertarian author and philosopher Ayn Rand. He was cast, very effectively, as a number-cruncher whose focus on squeezing budget efficiency out of the helpless poor bordered on deviancy. Even though Ryan has always said his Medicare reforms are intended to preserve a safety net for those who need it by reducing assistance to those who may not, Democrats avoided that debate in 2012 by injecting a horse tranquilizer-size shot of doubt about his motives into the minds of voters.
An extended focus on poverty programs could help Ryan with this problem.
"This isn't about cutting spending. This is about improving people's lives," he said at last week's hearing.
Ryan's staff insist that his focus on the matter springs from a personal commitment to helping the poor, and he has indeed shown an interest over an extended period of time. He wanted to make poverty a signature issue of the 2012 campaign, but was limited by Romney's team to a few events, including a speech in Cleveland just two weeks before the election.
Now, Ryan's staff are promoting the poverty hearings and a recent National Review story about how Ryan is going on monthly trips without reporters to low-income urban areas around the country. He is being guided on those visits by community activist and advocate Bob Woodson, an old ally of one of Ryan's mentors, former Rep. Jack Kemp (R-N.Y.), who was himself a vice presidential nominee as well as secretary of housing and urban development under President George H.W. Bush.
There was plenty of skepticism from Democrats on the House Budget Committee, which Ryan chairs, at the first poverty hearing on July 31. Rep. Chris Van Hollen (D-Md.), the top-ranking Democrat on the committee and Ryan's foil, said he found the timing of the hearing "particularly strange" and tore into the Republican budget crafted by Ryan, as well as the agribusiness subsidies in the House farm bill passed last month.
"I understand that they want to create the impression that somehow their budget helps poor people. But the facts just don't support it," Van Hollen said in an interview.
Ryan's budget summary states that it "empowers recipients to get off the aid rolls and back on the payroll." But Van Hollen argued that the cuts to Medicaid and food stamps in Ryan's budget don't accomplish that. One significant reason, he said, is that 85 percent of Medicaid recipients are the elderly, children or people with disabilities. Van Hollen also pointed out that "more than half" of able-bodied adults on food stamps have some sort of employment.
"Others are people who are out of work through no fault of their own and obviously need some food nutrition," Van Hollen said.
Ryan and his staff are focused on at least one specific issue, however, that Van Hollen's criticisms did not address: the way in which government assistance programs create disincentives for people making between $15,000 and $30,000 a year to move up the income scale, because of the resulting loss in government aid. This is a problem identified by conservative and liberal economists alike.
Ryan stressed in a recent interview with NBC News that he does not "have a full-fledged agenda yet, because we need to do more listening with people who are in the trenches fighting poverty."
More fundamentally, the congressman's philosophy of government aid focuses on the idea that human dignity and happiness is enhanced by assistance that facilitates as much self-sufficiency as possible.
"Our goal of these programs is not to make poverty easier to handle and tolerate and live with," Ryan told NBC. "Our goal of these programs ought to be to give people a temporary hand so they can get out of poverty."
Before You Go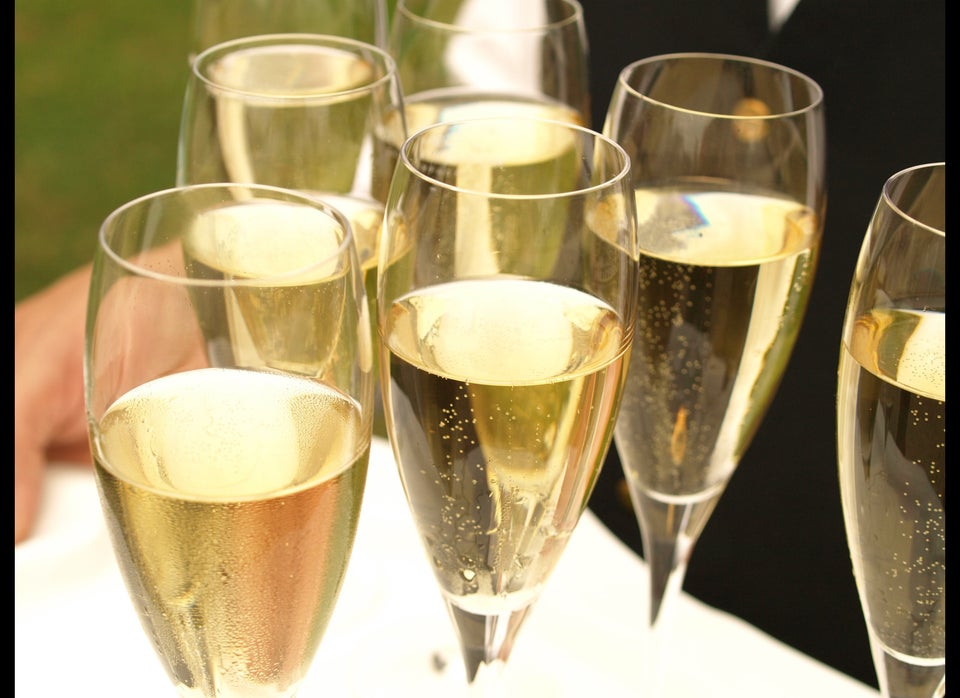 What Paul Ryan Doesn't Want You To Know About His Budget
Popular in the Community