WASHINGTON -- House Speaker Paul Ryan (R-Wis.) had harsh words Tuesday for Donald Trump's comments about Judge Gonzalo Curiel, calling out the presumptive GOP nominee for racist comments while simultaneously reaffirming that his endorsement of Trump stands.
"I disavow those comments. I regret those comments that he made," Ryan said.
"Claiming a person can't do their job because of their race is sort of like the textbook definition of a racist comment," Ryan said. "I think that should be absolutely disavowed. It's absolutely unacceptable."
But as unacceptable as Ryan found those comments, he's still willing to accept Trump, textbook racism and all.
"Do I believe Hillary Clinton is the answer?" Ryan rhetorically asked. "No I do not."
He said Republicans have more common ground on the policy issues of the day with Trump than Clinton, and he made it clear that he wasn't going to renege on his endorsement -- even as some Republicans, like Sen. Lindsey Graham (R-S.C.), are calling on their GOP colleagues to do just that.
Ryan, who was standing beside African-American community leaders for his anti-poverty rollout, said Trump's comments were wrong and he wasn't "even going to pretend to defend them."
"The thinking behind it is something I don't even personally relate to," Ryan said.
"But at the end of the day," he continued, "this is about ideas, this is about moving our agenda forward, and that's why we're moving the way we're moving."
Support HuffPost
The Stakes Have Never Been Higher
Before You Go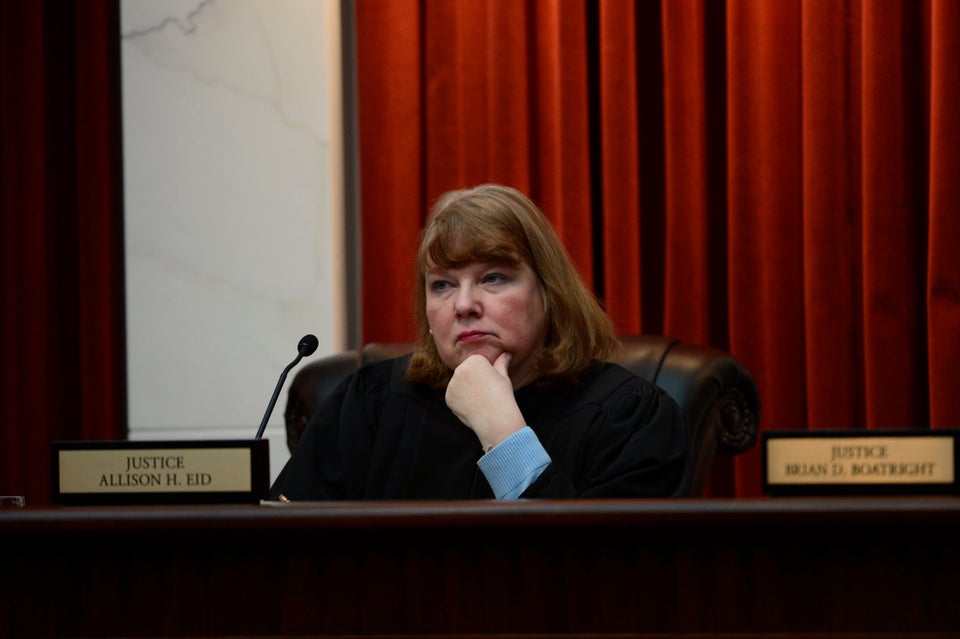 Donald Trump's Potential Supreme Court Justices
Popular in the Community