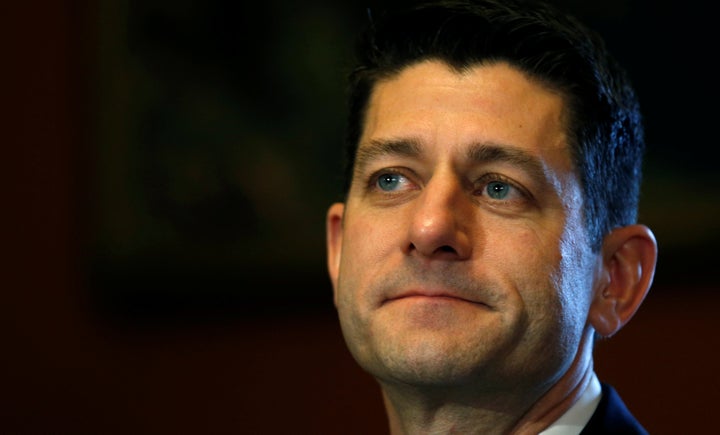 WASHINGTON ― Speaker Paul Ryan's ratings keep falling in a new Quinnipiac poll released Tuesday.
Only 28 percent of American voters said they feel favorably toward the Wisconsin Republican. Fifty-two percent said they view him unfavorably, an 18-point increase from May 2016.
Ryan's unfavorable ratings have been rising since December. Even Rasmussen Reports, whose numbers are often more conservative than those of other pollsters, found him with lower ratings in its March 27 poll.
Ryan is most well-liked among Republicans, although only 57 percent of them viewed him favorably in Quinnipiac's latest poll. Even among demographic groups that have most strongly supported President Donald  Trump ― such as white voters without a college degree, people over the age of 65, and men ― Ryan doesn't come close to a net positive approval rating.
The speaker's ratings were lower than those of House Minority Leader Nancy Pelosi (D-Calif.), who had a 30 percent favorability rating. But they were better than those of Senate Majority Leader Mitch McConnell (R-Ky.) and Senate Minority Leader Chuck Schumer (D-N.Y.).
According to HuffPost Pollster's aggregate, Ryan's favorability ratings were rising this time last year. His more recent decline tracks closely with that of the Trump administration, which suggests voters are associating Ryan with Trump.
Calling all HuffPost superfans!
Sign up for membership to become a founding member and help shape HuffPost's next chapter