 DULLES INTERNATIONAL AIRPORT -- He wore a T-shirt, blue jeans, sunglasses and a baseball cap as he slipped into Chicago O'Hare airport the morning of Sunday, Aug. 5. He made his way through security, hopped on a plane to Hartford, Conn., caught his connection to Boston, and ducked into a waiting SUV.
Inside the SUV sat 19-year old Curt Myers, who drove Ryan to the Brookline, Mass., home of his mother, Beth Myers, the longtime aide to Mitt Romney overseeing the vetting process for potential running mates to the presumptive Republican nominee for president.
That was just the first chapter of a cloak-and-dagger, Hollywood-style operation carried out by Myers and the Romney campaign to offer the job to the 42-year-old Republican congressman from Wisconsin, and then to announce him to supporters and the press, all without spoiling the surprise.
Myers, a 55-year old lawyer and political operative, and her team were successful in keeping the identity of Romney's choice a secret into the late hours of Friday night, until news finally leaked out at midnight. In the process, they allowed the 65-year old Romney and his campaign to maximize the positive impact of the veepstakes guessing-and-waiting game, neutralizing to a large degree the daily broadsides from President Barack Obama's reelection campaign as the press fixated on Romney's pick.
On Saturday evening, as the sun began to set at the end of a long day of campaigning, and about nine hours after Paul first walked on stage with Romney in Norfolk, Va., Myers sat down on a folding chair, in a large airplane hangar on a back airstrip at Dulles airport, and told the story to about 30 reporters.
She read from notes she had taken on an iPad, with Romney adviser Kevin Madden seated in a folding chair to her right, and Romney adviser Eric Fehrnstrom on her left. Before she began to speak, Fehrnstrom instructed the press not to take pictures or record video, and even banned audio recorders.
Myers, a no-nonsense woman who will now spend most of her time overseeing the debate prep team helping Romney get ready for the match-ups with the president, laid out the details of the most dramatic moments of the Ryan-decision saga.
The purpose of Ryan's Aug. 5 trip to her home in a rented SUV driven by Myers' son was so that Romney could offer the job to Ryan. But before Romney arrived, Ryan had lunch with Myers, her son, her husband, and "anyone who was around my house," Myers said.
Romney arrived in a car driven by Secret Service agents, traveling from his vacation home in Wolfeboro, N.H., on Lake Winnipesaukee. (It was the last day Romney would have such freedom of movement. The next day, he entered a full "protective pool" bubble, with a small press contingent tracking his every move.) At some point, Romney's campaign manager Matt Rhoades; his longtime friend and adviser Bob White; Ed Gillespie, a veteran Republican strategist; and Romney finance director Spencer Zwick joined them.
But when Romney and Ryan spoke about the job, it was just the two of them, Myers said.
Asked Saturday while traveling to Charlotte, N.C, from Dulles about the private conversation that took place in Myers' dining room, Ryan said the two focused on their partnership. "We talked about the campaign and how it would be run and how we'd work together if we get the White House, what the relationship would be and how we'd interact and be involved in important decisions. We talked about our families and what this meant for them."
And it didn't appear that Ryan needed much convincing. "They entered the dining room. When they exited the dining room it was all set," Myers said.
Ryan also said he was not surprised by the conversation. "By the time we met in person, I kind of knew it was going to happen. I was very humbled. It was the biggest honor I've ever been given in my life and I love this country dearly," he said.
While at Myers' home, Ryan got word of the shooting at a Sikh temple in Oak Creek, Wis., in his congressional district, that left six dead and two wounded. Ryan made calls to staffers in his office and "worked with them to respond to that," Myers said.
Myers and others worked hard to get to that point. In April she put together "a top-line background briefing on a large group of possible vice presidential candidates."
"I had one directive: Candidates must be qualified to hold office on day one," she said.
"In April and May, I met with and solicited advice from people who had done vetting before," she said, specifically mentioning former Vice President Dick Cheney and daughter Liz Cheney, and former Secretary of State James Baker.
Around May 1, Myers and her team had "a short list," and "Mitt placed calls to ask if each of those on the short list wanted to be considered," Myers said. "Around that same time, I recruited a small group of attorneys to work with me -- they were volunteers -- to consolidate research and information."
They worked from data gathered in a detailed candidate questionnaire, and from public records, "in a locked room, a secure room in Boston, and locked materials in an individual savings safe."
"No copies of the materials were ever made, and all work was done in that room," Myers said.
In mid-June, Myers went over "preliminary reports" with Romney, and met with "several candidates in person to go over areas that needed clarification."
Romney at this point was consulting with a small group of advisers: Stuart Stevens, Russ Schriefer, Peter Flaherty, Neil Newhouse, Ron Kaufman, along with Fehrnstrom, White, Rhoades and Gillespie.
"Everyone was very candid with Mitt. They offered their perspective," Myers said. "He also talked to a lot of people outside that group informally. A lot of people. He talked to a lot of people."
"I did not share my thoughts on who I thought it should be," Myers said. "I took this from an old boss of mine, Bob Teeter."
On July 2, Myers went over "completed folders" with Romney and he "took it into consideration." One month later, on Aug. 1, Romney met with advisers for "a final gut check."
"After the meeting, he and I talked at length. That's when we shared our thoughts, both of our thoughts," Myers said. "And he told me his decision. On that day, we placed a call from my office to Paul Ryan. And we arranged a meeting for that Sunday, Aug. 5."
Getting Ryan to Massachusetts on Aug. 5 unnoticed was the easy part, however. More difficult was getting him, and his wife and three kids, out of their Janesville, Wis., home and down to Norfolk, all while reporters waited outside his home, watching for any signs of movement.
"This is where it gets a little complicated," Myers said.
The Romney campaign planned for Romney to announce Ryan on Friday in New Hampshire. But the memorial service in Wisconsin for the victims of the Sikh Temple shooting caused them to push it back a day, to Saturday.
Ryan and aide Andy Speth attended the memorial service on Friday. While they were gone, Ryan's wife, Janna, and her three children were driven to Waukegan airport by Speth's wife. Janna's sister remained at the house "all day," Myers said. That makes her likely one of the people that reporters saw inside the Ryan home around midnight Friday.
Around 2 p.m. on Friday, "Paul came back from the memorial service with Andy. Andy dropped him off at his house. Paul went into his house where he said hello to his sister-in-law, went out the back door, cut through his back yard, and if you do a Google Earth on your house you'll see there are woods behind his house," Myers said with a laugh.
"Andy Speth left the driveway, went around and Paul met Andy at the other end of the woods, at the driveway of the home that he grew up in," she said.
Saturday night Ryan told reporters that the home he lives in now backs up into the home where he grew up. "I grew up in those woods," he said. "I know those woods like the back of my hand, so it wasn't too hard to walk through them. I just went out my back door, went through the woods I grew up playing in, walked over to the tree that has my old tree fort that I built and went up to the driveway that I grew up in."
At 5 p.m. Friday, the Ryan family and Speth were on a chartered plane from Waukegan to Elizabeth City, N.C. They arrived around 8, and were met by Myers' son Curt and Romney's assistant, Kelli Harrison. They went to a Fairfield Inn and were met by Gillespie, Romney adviser Dan Senor, and Myers.
The group got takeout from Applebee's.
"The kids got settled in and we were doing some speech prep. Everybody was pretty tired so we did a little bit of speech prep and went to bed," Myers said. "Then last night we announced that it was happening this morning. Then I turned off my phone and woke up this morning."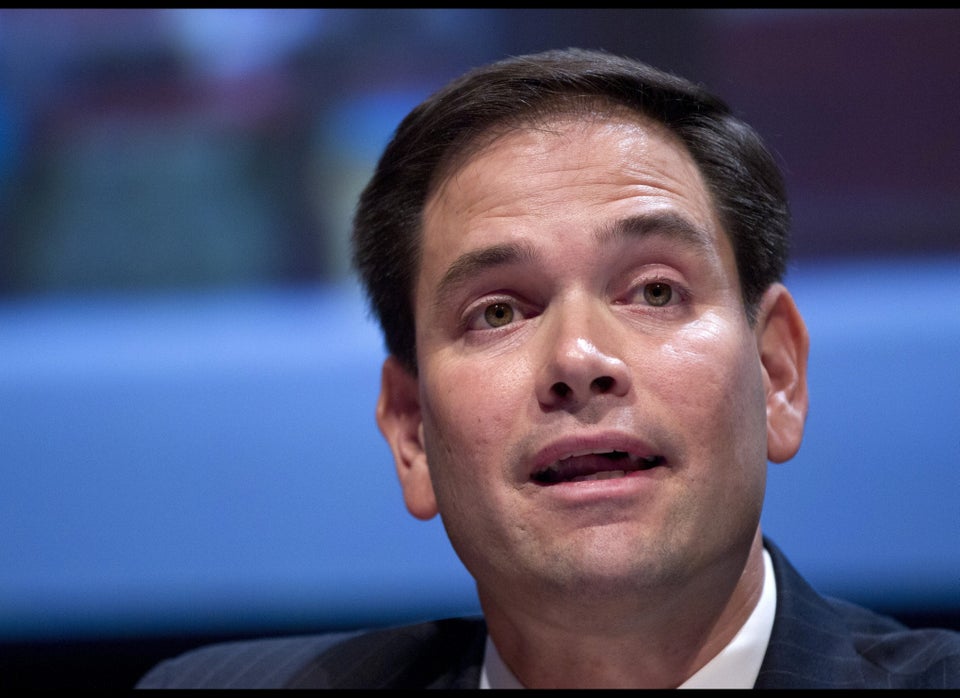 Political Reaction To Mitt's VP Pick
Popular in the Community