WASHINGTON -- Rep. Paul Ryan (R-Wis.) on Wednesday praised welfare reform for reducing child poverty, even though child poverty is higher today than it was before welfare reform.
Speaking to former GOP congressman and current MSNBC host Joe Scarborough, Ryan said, "You voted for a bipartisan bill in 1996, welfare reform, that did more to reduce child poverty than any reform in the modern era."
The child poverty rate in 1996 was 20.5 percent, according to the government's numbers. The rate declined each year after Congress passed the Personal Responsibility and Work Opportunity Act until 2000, when it fell to 16.2 percent. But then something sad happened: The rate started going back up. It reached 21.8 percent in 2012, the most recent year for which data is available.
"You cannot base your assessment on the first four years and stop," LaDonna Pavetti, a welfare expert at the Center on Budget and Policy Priorities, said in an interview.
Ryan's recent budget documents have presented more nuanced arguments for the success of welfare reform, which instituted time limits and work requirements for poor parents receiving benefits, especially single moms. One section of Ryan's latest proposal for a broad overhaul of federal programs focused on poverty in households most affected by welfare reform.
"Combined with a strong economy, work-first programs reduced child poverty in female-headed households to the lowest levels on record," Ryan's July discussion draft said.
And his office cited a 2011 Congressional Research Service report noting that child poverty in female-headed households fell from 55.4 percent in 1991 to 39.3 percent in 2001. Unfortunately, the rate rose to 47.6 percent in 2011, though the CRS report said "progress appears to have been largely sustained in both reducing welfare dependency and poverty among children in female-headed families, in spite of the recent recession."
Experts agree welfare reform gets some credit for the reduction in child poverty, but so does an expanded Earned Income Tax Credit and the booming economy of mid '90s. In a recent blog post, Pavetti cited a study that credited the Personal Responsibility Act for only 13 percent of the rise in employment among single moms after the law passed. Experts also agree that the Temporary Assistance for Needy Families program has not responded to rising need after the economy crashed.
Ryan, who went on MSNBC Wednesday to promote both his new book and his new anti-poverty proposals, said the lessons of welfare reform should be applied to other programs, especially food stamps. He has suggested poor people seeking government assistance should get a "life plan" instead of just cash.
"Let's take the other welfare programs that have not been reformed and customize them to a person's individual, specific needs so that we can work on fighting poverty soul to soul, eye to eye, and back up the community," Ryan said.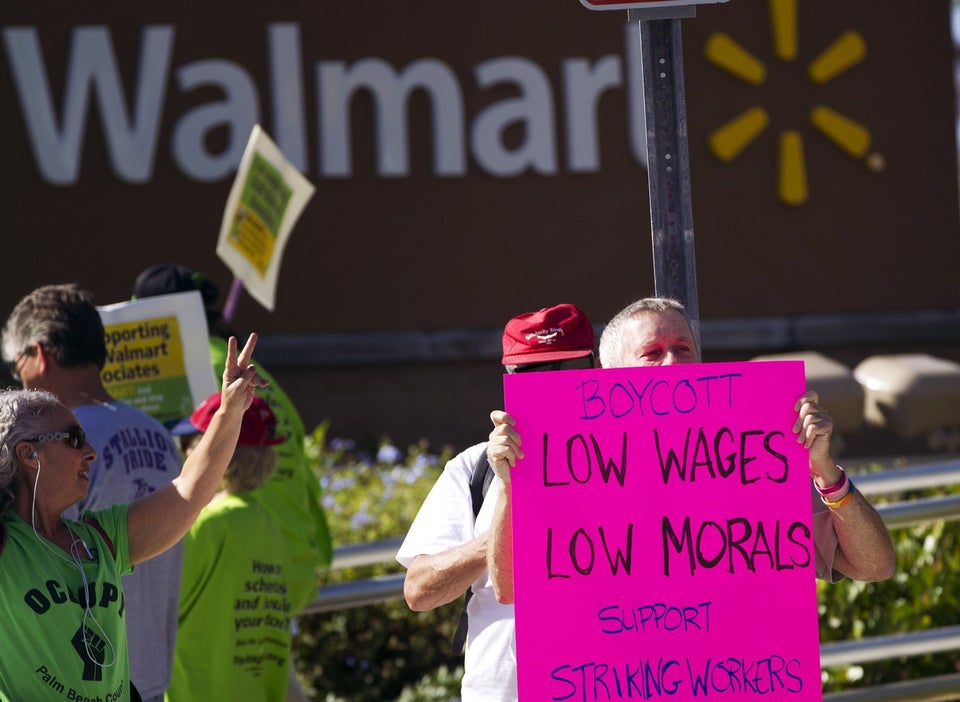 What Minimum Wage Haters Won't Say
Popular in the Community