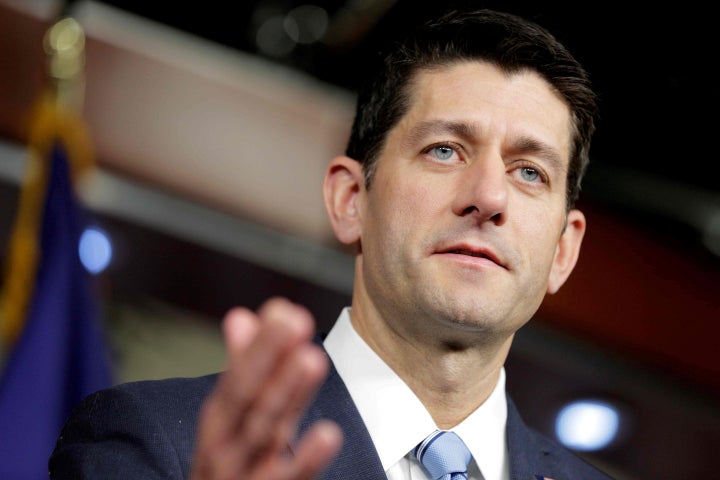 WASHINGTON -- Paul Ryan said when he became Speaker in October he wanted to open up the legislative process to give lawmakers a chance to offer controversial proposals -- even if that meant some bills would fail on the House floor.
Not eight months later, Ryan is changing his tune.
During a closed-door meeting with House Republicans on Wednesday, Ryan proposed altering the floor process for appropriations bills. Typically -- under former Speaker John Boehner, at least -- appropriations bills came to the floor under what is known as an open rule. That meant anyone could offer an amendment to the legislation and get a vote. (The Legislative Branch appropriations bill was an exception, as leaders wanted to ensure that members don't have to take controversial votes on pay raises or decreases for themselves.)
But now Ryan wants to bring other spending measures to the floor under the same sort of "structured rule" as the Legislative Branch bill.
"Unfortunately, last week it became clear that we can't continue to do open rules on appropriations bills when the Democrats add poison pill amendments and then won't vote for passage," a leadership aide told The Huffington Post, referring to a proposal which ensured that people who work for government contractors can't be fired for being lesbian, gay, bisexual or transgender.
That amendment, which Sean Patrick Maloney (D-N.Y.) authored, was added to an energy and water spending measure, causing Republicans to sink the bill on the floor.
And with Democrats looking poised to do the same with other spending bills, GOP leadership thinks the process has to change -- and most Republicans agree.
Republicans in the private meeting clapped when Ryan offered his proposal to end open rules.
"It's hard to blame him for ratcheting down on our rights when our membership applauds when he does it," Rep. Thomas Massie (R-Ky.) told HuffPost. "It felt almost surreal."
Massie was not one of those members clapping. He's against the move to structured rules, calling it "a change in course back toward the old ways of controlling everything that happens on the floor." Massie thinks it's less about protecting Republicans from Democratic amendments than it is about safeguarding moderates from conservative proposals.
But Massie appears to be in the minority. "A lot members want the old paternalistic system," he said. Even the conservative House Freedom Caucus looks like it could get onboard.
"It didn't take too long for Speaker Ryan to change his tune about having an open process where democracy could flourish"
HFC Chairman Jim Jordan (R-Ohio) told HuffPost on Wednesday that conservatives were "a little concerned" about the shift, but they were balancing those concerns against the House being unable to pass any appropriations bills because of poison pills.
"If conservative Republican amendments are made in order, that's the focus for us," Jordan said.
Rep. Mo Brooks (R-Ala.), another conservative member of the Freedom Caucus, said he retained the right to vote against a rule if he disagreed with it. "If the rules process is used as a mechanism to deprive members of the ability to propose amendments that are substantive and are related to the subject matter of the legislation, well that's one thing," he said.
But Brooks doesn't see much of a distinction between appropriations bills and other pieces of legislation, which are almost always brought to the floor using a rule that makes some amendments in order and not others.
Democrats, for their part, suggested this was less about preventing controversial amendments from their side more about protecting moderates from divisions within the Republican party.
"I guess it didn't take too long for Speaker Ryan to change his tune about having an open process where democracy could flourish on the floor of the House," said Rep. Xavier Becerra (Calif.), chairman of the Democratic Caucus, Wednesday. "My sense is this is a reaction to his own caucus, and his inability to get his members in the Republican conference to work as a team."
"So much for the people's House having an opportunity to debate openly bills and amendments on the floor," Becerra added.
As for Massie, he said the first test whether this was just about stopping Democratic amendments would come this week, when the Rules Committee decides whether it will give floor time to an amendment of his that would defund the so-called post-speaker office.
Massie and Rep. Walter Jones (R-N.C.) have been leading the charge to defund the office, which grants former speakers a healthy budget for five years to wrap up some work.
"If they allow a vote on that amendment," Massie said, "I may have to eat my words."
Before You Go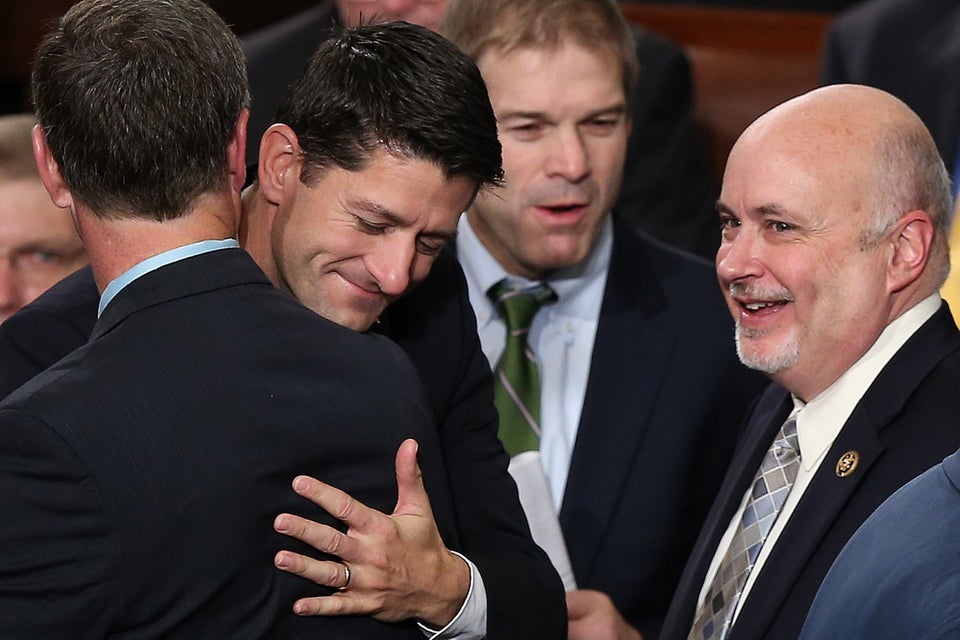 Paul Ryan's Speaker Election
Popular in the Community