The year is 2307 A.D. and the ruthless reality of climate change has turned the planet into a frozen wasteland with sub-arctic temperatures killing off all forms of natural life. But underground, a small population of humans have formed a New World Order where science has given them the power of God in their fight for survival. Unable to adapt to the extreme cold, the humans have bred a genetically enhanced species of slaves called "humanoids" with the strength, speed and tolerance to carry out their orders above ground. But when a rogue humanoid escapes and starts a rebellion to end the human race, a broken soldier must fight his own demons to lead an elite team on a final mission to save mankind…
This is the world of "2307: Winter's Dream," a film that is capturing international attention for bringing a bold human punch and thought-provoking themes to the sci-fi action genre. This is not an alien or fantasy sci-fi flick, but rather a compelling film that all audiences can identify with. One that takes the viewer on a picturesque journey while exploring the nuances and complex emotions of the characters, all while keeping with the sci-fi thriller theme.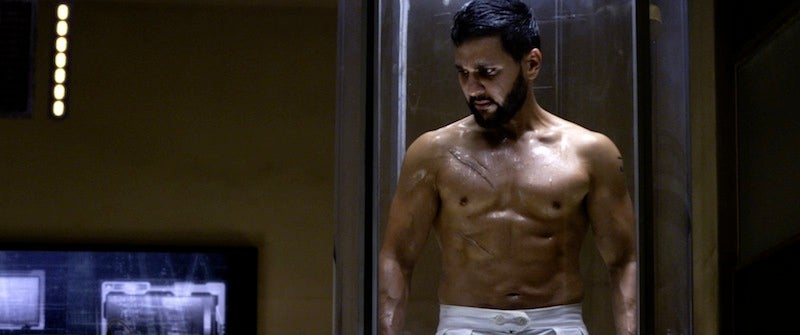 The film's real-life story began four years ago when leading man, Paul Sidhu, met acclaimed writer/director, Joey Curtis, best known around the world for co-writing the Academy Award® nominated drama "Blue Valentine" (starring Ryan Gosling and Michelle Williams). When Joey and Paul met, it was explosive. They complemented and connected with one another on many levels, finding themselves engrossed in deep conversation, talking about their predilection for the science fiction genre.
"I've always loved science fiction movies and have been inquisitive about climate change and how evolution has affected geo-politics throughout history," Paul explains. "I wanted to explore these themes 300 years in future when humanity is on the precipice of extinction. But even more so, I wanted to be a part of a story with all the dramatic elements about an underdog. A man who is broken by tragedy and shunned by society, but finds a new purpose that compels him to take back his life. I knew Joey could write such a story and bring his own unique personal story to it. Stories of people who are dealt major setbacks and are able to rise from them, these quiet heroes who face real human struggles, inspire me. "
From here, the two began to brainstorm Paul's idea for a science fiction film. Joey began to develop characters and added twists and layers that turn story and idea into a full-bodied script. What started out as the makings of a sci-fi action feature became the post-apocalyptic world of "2307: Winter's Dream." A compelling human story that brings the audience through a visual and emotional crescendo of the characters' soul-searching journeys and socio-political themes.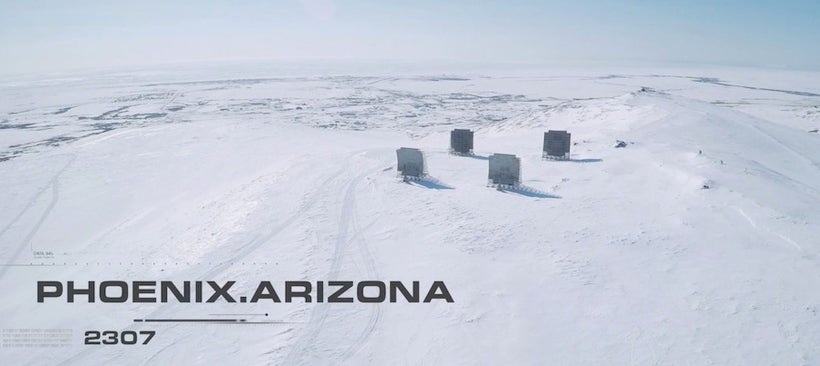 "In this future world, man has already destroyed the planet and these surviving humans are still using their power in a way that isn't in harmony with the Earth," Paul continues. "Instead, the humans create an entire race of 'humanoids' to do their work for them and automatically marginalize this group, justifying it as a part of the fight for human survival. The film also explores many current issues we're facing today as a society. Everything from climate change, to our increasing dependence on technology and what happens when abuse of power leads to discrimination, marginalization and class warfare."
But Paul says the main theme of the film is the very human struggle that we all face in our own life stories and the personal demons we must overcome along the way. He explains that being involved in the writing process helped him to get into the skin of the complicated protagonist who takes us on that journey.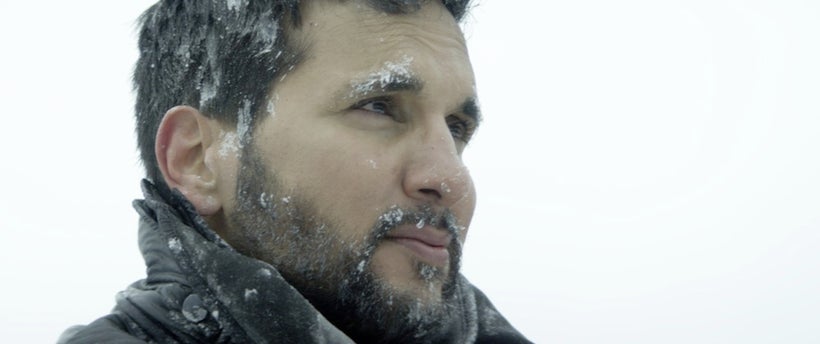 "I really started to get an understanding of who 'Commander Bishop' once was and who he came to be. The story begins five years after his wife was killed and his daughter went missing, so we find him in a dark, depressive state. He's a drug addict who's been discharged from the military and pretty much shunned by society. But when he's put back into commission to lead the team of Spartan 7 soldiers to exterminate the leader of the humanoid rebellion, he also learns that his daughter may still be alive. It's this tiny beam of hope that gives him a new sense of purpose and keeps propelling him forward no matter what obstacle come his way."
But writing a script is one thing and making a film presents a whole new set of challenges. Not to mention that indie sci-fi was new and tricky territory for Paul and Joey, as they were setting out to do much more than the average man vs. predator formula. They wanted to create an epic landscape, yet they also knew the constraints of independent filmmaking. At this point Joey introduced Paul to his longtime friend Robert Beaumont of Ultramedia, who's best known for "Emelie" and Helen Hunt's "Ride". When Robert met Paul he instantly recognized him from the internationally successful film "Aakhari Decision", Paul's first film.
"Knowing that Paul was attached as the lead, I was eager to work on '2307: Winter's Dream,'" says Robert. "I had a tremendous amount of faith in Paul, and as we began working on the film, I likewise began focusing my attention on a broader project development and general media strategy, which would allow their vision to become a reality within the scope of independent cinema."
With a solid script, Joey Curtis attached as director, and Robert Beaumont as the producer, Paul says the project quickly attracted the real life team of special talents that would help carry out their mission and bring the film to fruition. The producers, cast, camera crew, costume designers, prop-masters, location managers and everyone else who would not only rise to the challenge of making magic on a minimal budget but also brave the 20℉ temperatures shooting on a frozen lake in Buffalo, New York.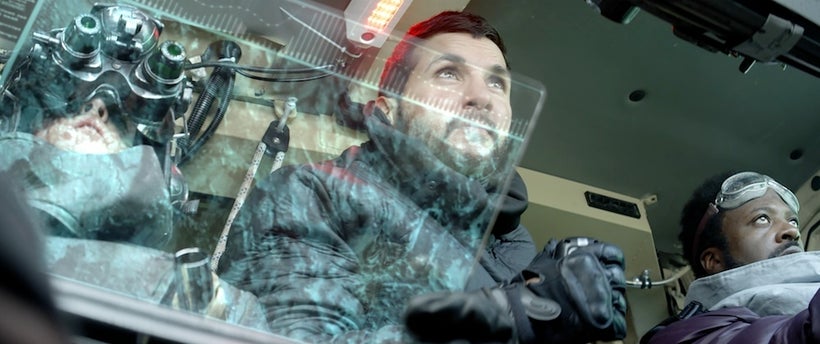 "The main production phase of the film was during winter of 2015 and that year Lake Erie happened to freeze over, which was the picture perfect sub-arctic setting for the film. We brought our the cast and key crew out from Los Angeles and the Buffalo Film Commission gave us an amazing crew of locals who really put their heart in it," he explains. "But the real challenge for everyone, especially for those of us from Southern California, was dealing with the weather itself. We were shooting during one of Buffalo's coldest winters in decades and we really were just a small group of humans out in the middle of a frozen lake, fighting extreme cold every day of the shoot. Yet as tough as it was, we were all thankful for that cold because it was the reality of the world and man vs. nature struggle in the film. Everyone involved with the project gave 110% and feeling that comradery was definitely the best part of making this film."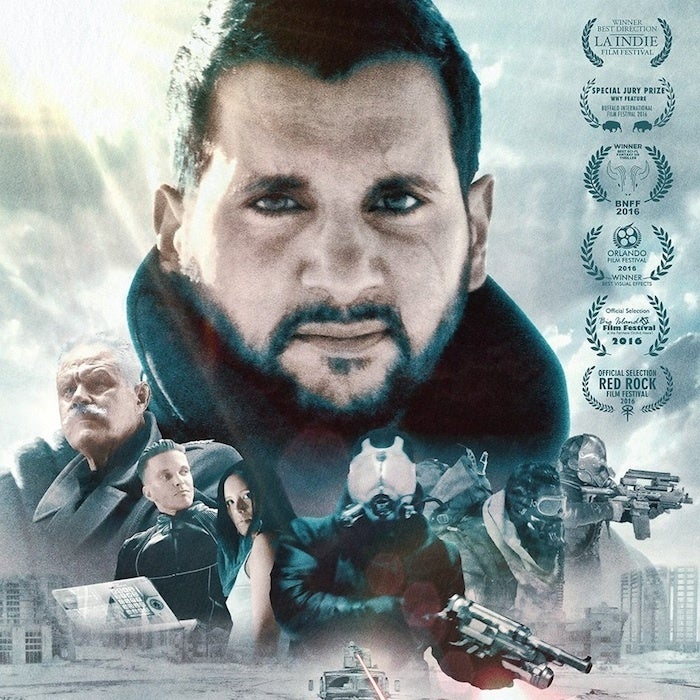 "2307: Winter's Dream" has screened at the Marche du Film in Cannes and festivals around the world including LAIFF in 2016 winning Best Director, Boston Science Fiction Film Festival where the it won Best Action Film, and Dublin Science Fiction Film Festival to name a few. The film began to garner attention on the festival circuit and was quickly picked up by Vertical Entertainment for U.S. distribution. The film will be released worldwide, with the U.S theatrical release set for October 6, 2017. 
In the meantime, Sidhu has just wrapped his next film, "Hustle Down", an action-comedy where he stars opposite Tom Sizemore. He's also finishing production on his film "Black," which examines the effects of narcoterrorism in the Indo-Pakistan region. With four films under his belt and several more to come, Paul Sidhu is quickly gaining notoriety in the indie film circuit as a steadfast and dedicated actor who is catching the eyes of audiences worldwide.
For more info and the latest news on "2307: Winter's Dream" visit the official website.
Calling all HuffPost superfans!
Sign up for membership to become a founding member and help shape HuffPost's next chapter
This post was published on the now-closed HuffPost Contributor platform. Contributors control their own work and posted freely to our site. If you need to flag this entry as abusive,
send us an email
.