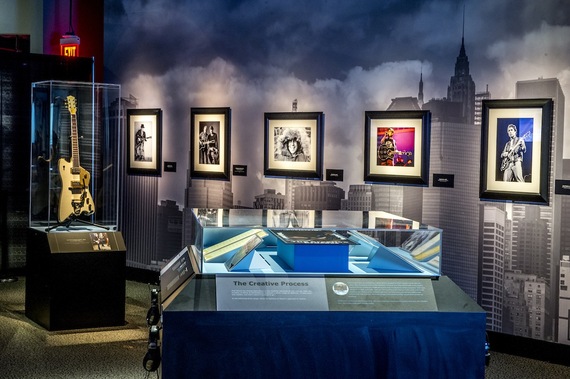 By the release of Paul Simon's 1986 album Graceland, the two-time Rock and Roll Hall of Fame Inductee had covered a lot of musical territory, from his early days of pop rock as Tom & Jerry to the transcendent dynamism born from the folk idiom of Simon & Garfunkel to more than a decade of solo recordings that demonstrated a remarkable assemblage of lyrical acuity, impeccable musicianship and stylistic daring.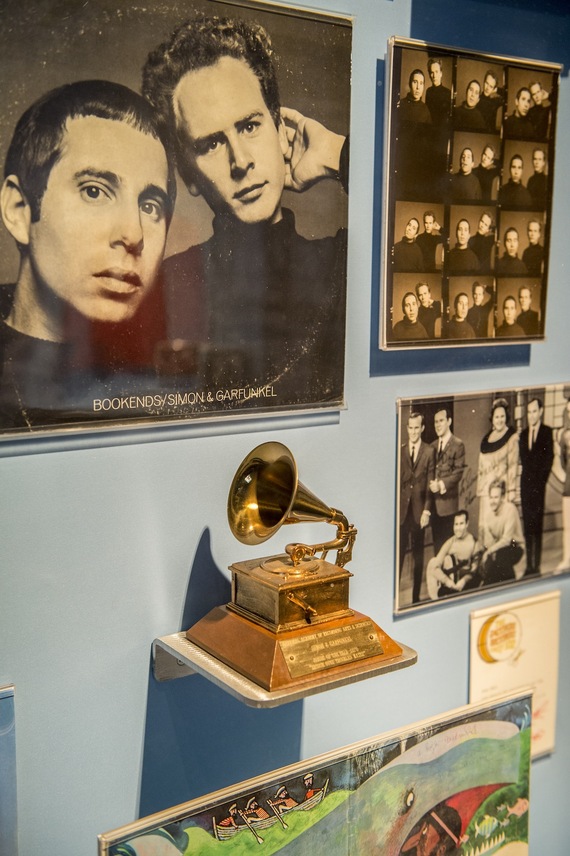 Some cynics viewed the arguably career-reviving Graceland as imperialist exploitation of South African musicians, but the truth was far different. Throughout his solo career, Simon had achieved mutually beneficial collaborations with a wide variety of musicians. A short list would include the gospel tinged "Love Me Like A Rock" with the Dixie Hummingbirds, and the reggae-inflected "Mother And Child Reunion," recorded in Jamaica. Graceland applied the concept on a grander scale, encouraging the public's burgeoning interest in world music. "'Graceland' is really the true hybrid of South African music and American - even more than 'Diamonds on the Soles of her Shoes' or 'You can Call me Al,' which are closer to Township Jive," says Simon in a candid interview featured in the Rock and Roll Hall of Fame and Museum's aptly titled new exhibit, Paul Simon: Words & Music.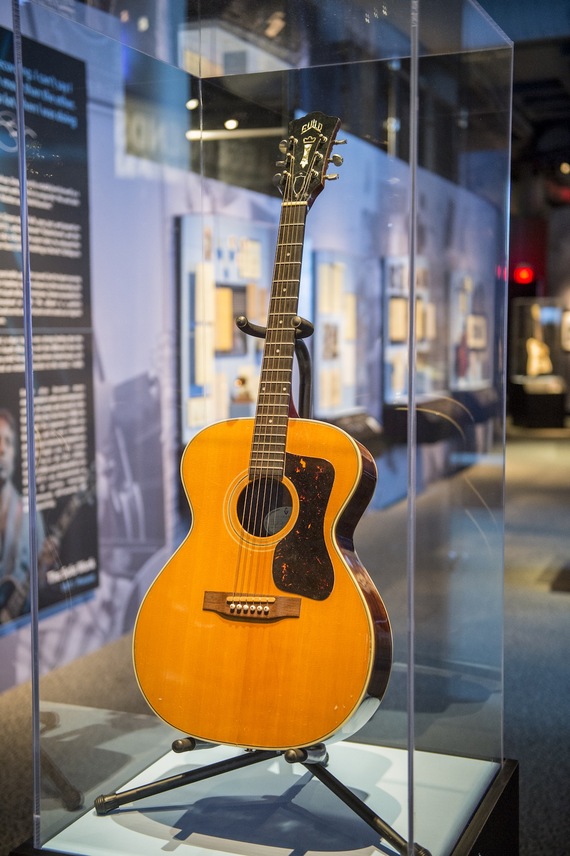 The undulating rhythm track of the album's title song was recorded in Johannesburg; vocals, including background by the Everly Brothers, were recorded in the U.S. because Simon wrote the melodies after producing the backing tracks. An American monument with a spiritually evocative name inspired the lyrics. "I kept singing, 'I'm going to Graceland," and every time I'd sing it, I'd think, 'I'm not going to keep that,'" recalls Simon. "It's not going to be a song about Elvis Presley." But the lyric stuck, and Simon went in search for a more profound understanding. Watch the video below as Simon explains how a trip to visit Elvis Presley's final resting place brought him to tears and helped form the foundation for among the songs Paul Simon is most proud of.
This blog post is produced by Huffington Post and the Rock and Roll Hall of Fame and Museum to coincide with the opening of Paul Simon: Words & Music on October 30, 2014. Featuring exclusive candid commentary gathered from hours of filmed interview footage that walks the audience through the personal story of Simon's life and his creative process, this exhibit marks the Museum's first-ever exhibit anchored by first-person narration by the artist. In addition to the autobiographical films, there will be videos of select performance highlights from Simon's five-decade career and a collection of more than 80 artifacts spanning his early life and time with Simon & Garfunkel, through his solo career and to the present. Visit www.rockhall.com for more!
Popular in the Community