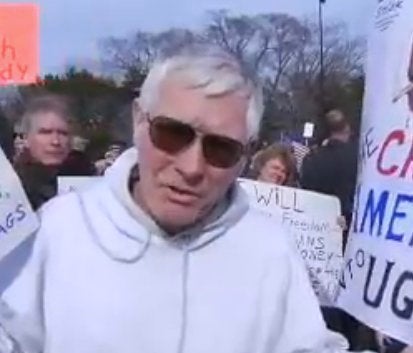 After carrying signs suggesting President Barack Obama's decapitation and former Michigan Gov. Jennifer Granholm's hanging at a Tea Party rally three years ago, Sterling Heights, Mich. Councilman Paul Smith has been asked by his colleagues to resign his post.
A video from a 2009 Tea Party rally in Troy shows Smith holding graphic signs condemning Obama, Granholm and Minority Leader of the U.S. House of Representatives Nancy Pelosi before his 2011 election to Council.
The least offensive text reads, "she turned Michigan into Detroit," referring to the former governor, with other slogans reading "Extreme left b*tch," on the Pelosi sign, and "He changed America into Uganda" on the sign with Obama.
In the YouTube video, shown below, Smith tells the cameraman: "We've let a Communist in the White House. He's not just a Socialist, he's an out-and-out Communist. He's taken over the auto industry, he's taken over the banks."
On Wednesday, Sterling Heights' City Council voted 6-1 for Smith's resignation, according to the Detroit News, with Smith himself being the only holdout. Mayor Pro Tem Michael Taylor told the paper, "It's obvious we're dealing with someone who is completely irrational."
Sterling Heights has also built a reputation for being a safe place, where residents are protected from the violence that is now all too prevalent in our society.

It is in this context that the City of Sterling Heights must strongly disavow the personal viewpoints expressed by Mr. Smith on the signage displayed in the YouTube video and his attempted defense of the disturbing content.

It is regrettable that such images and the intolerant and violent viewpoints that they espouse are brought forth in the public discourse. It is the city's hope that those who are exposed to these images judge them as the personal opinion of one man.
According to the News, police have the video but will likely not launch a criminal investigation. Smith has not said he would resign.
The city's official reaction comes on the heels of the scandal surrounding another Tea Party member, Troy Mayor Janice Daniels. A post from her personal Facebook page condemning gay marriage written before she was elected sparked outrage when it was unearthed late last year. After continued statements denigrating homosexuality and her controversial vote against a transit center for the city a successful recall campaign by her opponents will put Daniels' recall on the ballot in November.
Below, see the original YouTube video showing Paul Smith carrying these signs at the 2009 Tea Party rally.

Note: This video contains graphic images.
CORRECTION: A previous version of this article incorrectly stated Sterling Heights Mayor Pro Tem Michael Taylor's name. The Huffington Post regrets the error.
Related
Before You Go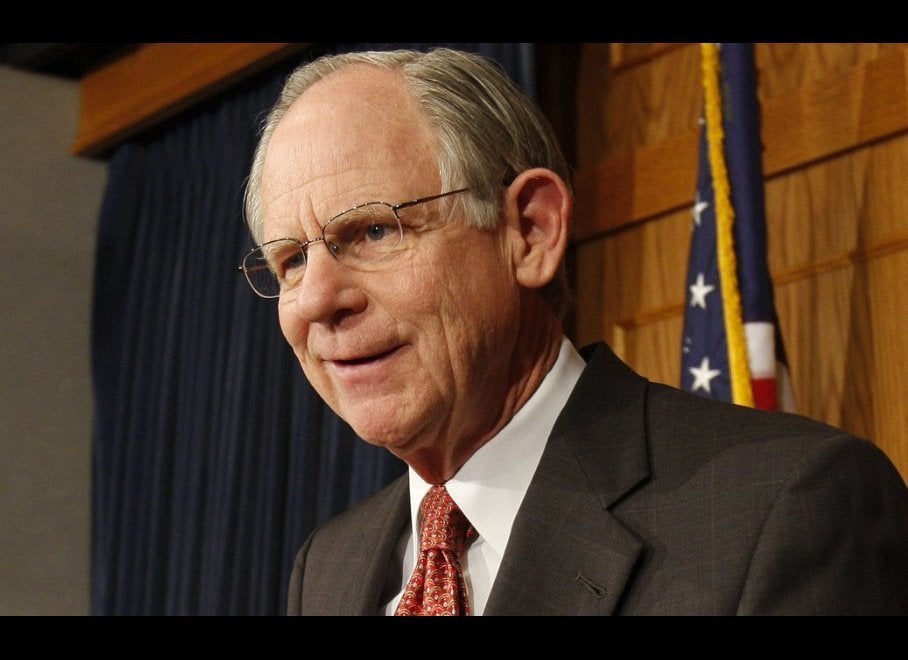 Tea Party Casualties
Popular in the Community