You don't have to be able to hold a pencil or a paintbrush to be a brilliant artist.
And Paul Smith, a man born with severe spastic cerebral palsy, proves just that. He couldn't dress, feed or bathe himself, but he discovered a way to express his passion for art through rather unconventional means: the typewriter located in his childhood bedroom. He taught himself how to use 10 symbol keys at the top as his tools for creating hundreds of portraits and landscapes that are nothing shy of incredible.
Last year, 22-time Emmy award-winning reporter John Stofflet posted this news video he created for KING-TV in 2004, featuring Smith and his artistic talents.
Smith moved to the Rose Haven Nursing Center in Oregon in 1967 and spent the following 40 years there creating his masterpieces, reported TechTimes.com. He died in 2007 at the age of 85, but his work remains posted in the hallways of his old home with the people he considered his family for the latter half of his life.
Watch the video above to see Smith's incredible typewriter creations.
Support HuffPost
The Stakes Have Never Been Higher
Related
Before You Go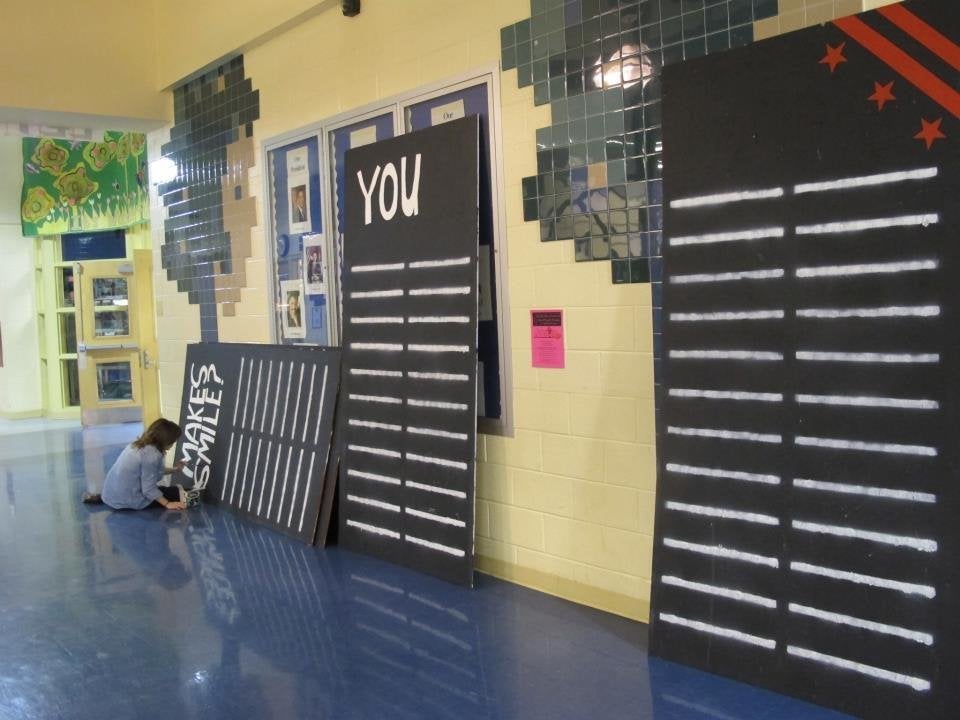 What Makes You Smile? Chalk Mural
Popular in the Community