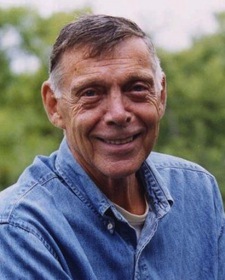 A joyous event for modern dance takes place at Lincoln Center next Tuesday evening, March 13, when the Paul Taylor Dance Company will plant its collective bare foot onto the hallowed stage of the David H. Koch Theater. A massive roll-out, over the ensuing three weeks, consisting of 22 'Taylor-made' repertory dances dating back to 1956 will follow that proud moment.
It's the first-ever season by a modern-dance troupe at Lincoln Center, the traditional "uptown" showcase for classical ballet. The Koch, a classy mid-century structure formerly known as the New York State Theater, was designed by architect Phillip Johnson in tandem with choreographer George Balanchine, in 1964, as the resident house of the New York City Ballet. A great viewing hall for dance, the theater's fifth tier "nose-bleed" section is home to dance diehards, and it's expected that a lot of people new to Taylor will join in the fun.
Downstairs, amid the red-velvet orchestra section, will sit the artistic director, Paul Taylor, no doubt feeling sweet satisfaction. The highly lauded American choreographer still toils at age 81; indeed he's offering the public three new dances this season. A modest and low-key gentleman whose biting sense of humor chimes through in his work, Taylor, born in Pittsburgh, raised in Washington D.C., is the sole remaining member of American modern dance's third generation. His artistic lineage extends back through Martha Graham, in whose troupe he performed, to the pioneering Denishawn group; his peers, Merce Cunningham and Alvin Ailey, have both departed.
It's a mere 10-city-block trek northward for the Taylor-ites from City Center, where the company has danced its spring season annually since 1977. But calculated by cachet, yes, prestige, and access to a new and broader audience -- it's a lurch to another level. The move was precipitated by the withdrawal of a key Koch Theater tenant, the New York City Opera, creating a vacuum that Taylor and his team lost no time in filling.
A cool advertising campaign, shot by renegade dance photographer Jordan Matter, captures the dancers' ballsy uptown foray. Eight of the PTDC's 16 dancers chatted with HuffPost Arts about the photo shoot, and why the move matters. Read the captions in the slide show below.
[story continues after slide show]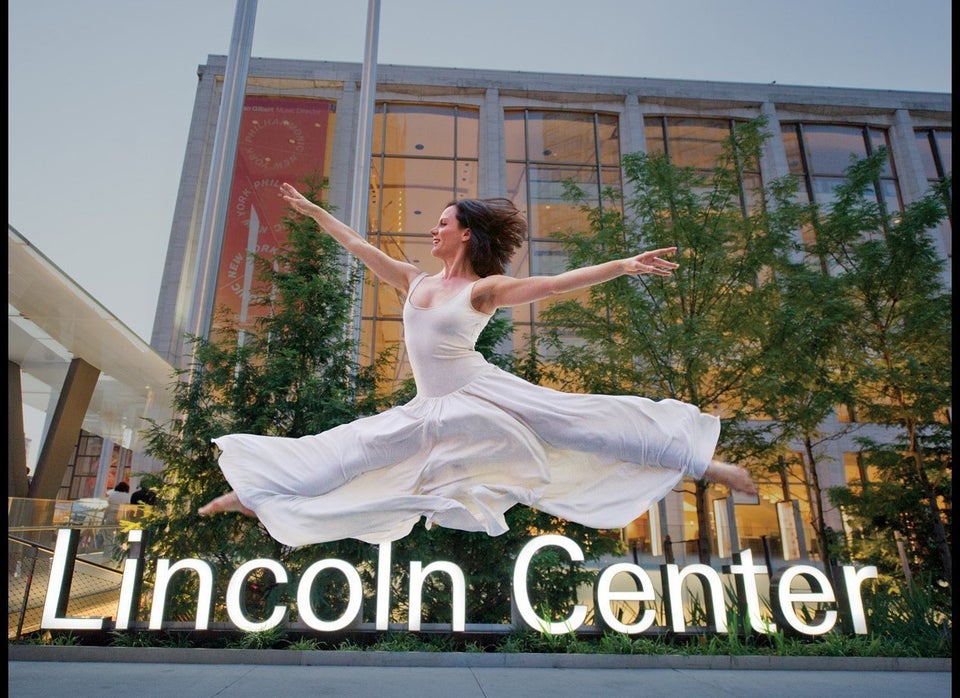 Jordan Matter photographs Paul Taylor Dance Company's move to Lincoln Center
On offer at Lincoln Center is a crash course in Paul Taylor repertory gems; beyond the premieres, many classics. The jewel in the crown, Aureole (1962), a lyrical Taylor masterpiece set to Handel, celebrates its 50th anniversary this year. To commemorate, a midtown restaurant of the same name, Aureole, has launched a special prix-fixe "Paul Taylor Dance Menu." Tickets for the opening-night performance on March 13, priced at 1962 rates ($3.50) when Aureole had its premiere, sold out in ninety minutes. Entry to the gala dinner two nights later, on March 15, will set you back $750.
The repertory includes the company's signature work, Esplanade, a post-modern masterpiece pitting basic movement, beat-for-beat, with great emotional synchronicity, to the music of Bach; Beloved Renegade set to Poulenc and inspired by Walt Whitman's "Leaves of Grass"; Promethean Fire, Taylor's response to the events of 9/11 set to Bach; Mercuric Tidings, to Schubert; the hyperactive Syzygy; the social satire of early works Cloven Kingdom and Big Bertha; and the comic 3 Epitaphs, with Robert Rauschenberg's kooky hooded costumes, the earliest creation still in the Taylor active repertory, set to New Orleans jazz.
There's risk for the company. It's dicey trying to fill 2,586 seats per night over 21 performances in an economic recession; whether the move will prove a sure-footed one remains to be seen. In the meantime, native New Yorkers, and visitors to the city, can revel in an annual pleasure: the Paul Taylor Dance Company's spring season - only this time, great American barefooted dancing in a house built for ballet.
Jordan Matter photos courtesy of the Paul Taylor Dance Company.
Debra Levine is a Los Angeles-based arts journalist blogging about dance, film, music and urban culture on arts•meme.
Related
Popular in the Community