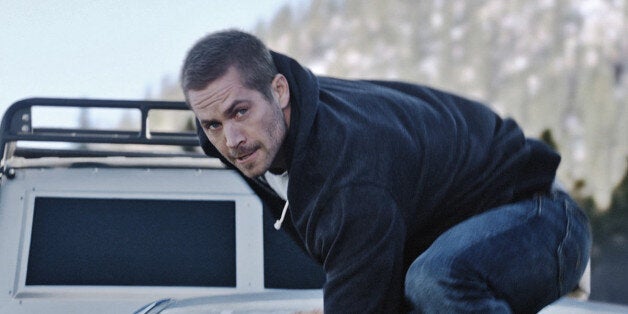 It's been a long day without you my friend/
And I'll tell you all about it when I see you again/
We've come a long way from where we began/
Oh I'll tell you all about it when I see you again/
When I see you again
"I made the movie, I edited the ending I did the music and I cut it all together -- and yet I still cry as well," director James Wan said to Uproxx. "The ending just really, really gets me every time I see it."
With good reason: Following two hours of mayhem the likes of which the "Fast & Furious" franchise has never even seen -- Wan throws cars out of an airplane in this one and it's not even the most incredible moment -- "Furious 7" downshifts to become a tribute to Walker masked as a goodbye to his character, Brian O'Conner. The film ends with a montage of Walker's contributions to the series set to an original song by Wiz Khalifa (featuring Charlie Puth) called "See You Again."
"'See You Again' is a really unique thing, in kind of a category of its own," Mike Knobloch, President of Film Music and Publishing at Universal Pictures, told The Huffington Post. "There's a very real and genuine family behind the scenes and onscreen in the movie. It was an emotional process. It was a difficult thing to treat like a piece of commerce, so we never did treat it like a piece of commerce. It was always handled as a very sensitive thing."
Knobloch has worked on the "Fast & Furious" franchise since "Fast Five" and also developed music for "Fifty Shades of Grey" and "Pitch Perfect," among other hit Universal films. His goal is always to create a soundtrack that's organic to the film -- one that doesn't rely on preexisting music to create an emotional moment.
"We knew that technically, when it came to the mechanics of it, there were certain boxes we wanted to check," Knobloch said of the film's key song. "Coming off of this incredible two hours of the most sensational action-packed stuff you've ever seen in a movie, you have a sequence that needs to be balanced. It has to be appropriately touching and emotional, but you still want people to get out of their seats and leave the theater feeling good. You don't want the sequence to cancel out the movie they've seen, and you certainly don't want people to walk out feeling sad or that they just attended somebody's funeral. So getting the music right for the sequence was a key part of that. To have a song that's earnest and sincere and could underscore a celebration of Paul's life. To be an anthem for that. We worked really hard to dial that in."
According to Knobloch, that meant recruiting a bunch of artists to pitch songs for the sequence. Puth emerged as the front-runner. "Sometimes you put something against the picture and when it works, it just becomes undeniable," Knobloch said. Khalifa came aboard soon after, as he had previously worked with the Knobloch and the franchise on "Fast Six."
"We cast artists on the songs almost like we're casting auxiliary cast members in the film," Knobloch said. "We're careful to take care of the DNA of the film, figure out who's going to work, who's going to be accepted by the audience. Bringing Wiz back for this track was perfect. We didn't go out to anybody else. We just thought it worked."
And it does, creating what will undeniably become one of the year's most memorable moments.
"We knew that farewell sendoff was the biggest thing for us," Wan told The Huffington Post. "We knew we had to push forward -- not for the sake of finishing the movie, but for Paul. Everything we did -- every idea, every edit and every concept -- was about creating an ending that was a fitting and honorable farewell to Paul's character and his legacy."
Before You Go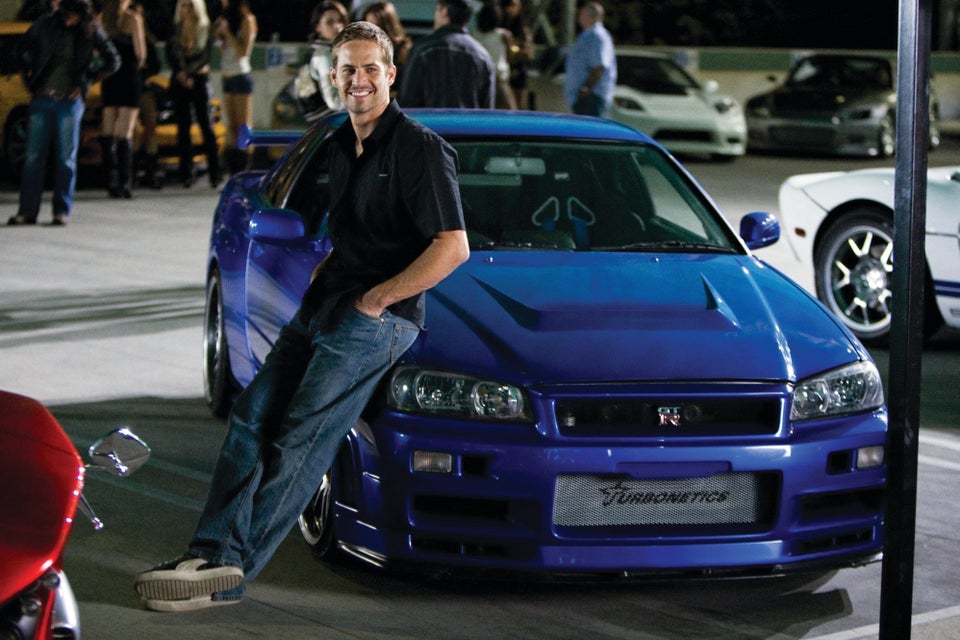 Paul Walker
Popular in the Community