 After 15 months at sea, fugitive eco-warrior Paul Watson has disembarked in the United States despite an international Interpol request for his arrest, his organisation Sea Shepherd announced Thursday.
Watson, a 62-year-old Canadian, arrived in Los Angeles on Monday, passed through customs and "was not arrested", Lamya Essemlali, head of Sea Shepherd France, told AFP.
He decided to disembark to testify in a court case due to take place next week in Seattle over his marine conservation organisation's actions in Antarctica against Japanese whalers, Essemlali said.
Watson was arrested in May last year in Frankfurt on a warrant from Costa Rica, where he is wanted on charges stemming from a high-seas confrontation over shark finning in 2002.
He was released on bail after paying a fine, and was ordered to appear before police twice a day. But he skipped bail on July 22, 2012 and fled Germany.
The following month, France-based Interpol issued an international request for his arrest.
The organisation does not have the power to issue international arrest warrants but can ask member countries make arrests based on foreign warrants through a "Red Notice".
Watson, known to his supporters as "The Captain", had been on the run at sea since then, and even participated in a new campaign against Japanese whalers in Antarctica last winter.
But he said on Twitter Thursday that he was no longer the subject of Interpol's "Red Notice".
And when an anti-whaling fleet he had been on docked in Australia in March, he made no appearance on the ground but the country's attorney-general had hinted he would not be detained if he came to shore.
Japanese authorities describe methods used by Sea Shepherd against whaling ships -- for example blocking the boats' propellers -- as "terrorist".
Copyright (2013) AFP. All rights reserved.
Before You Go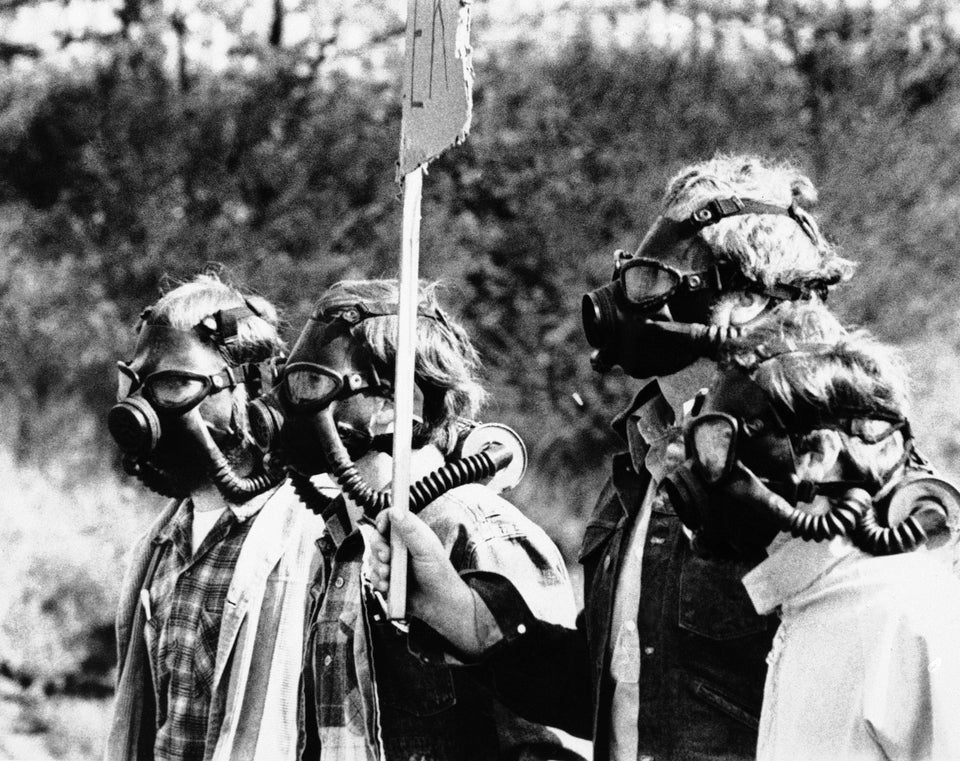 Evolution of Green Activism
Popular in the Community