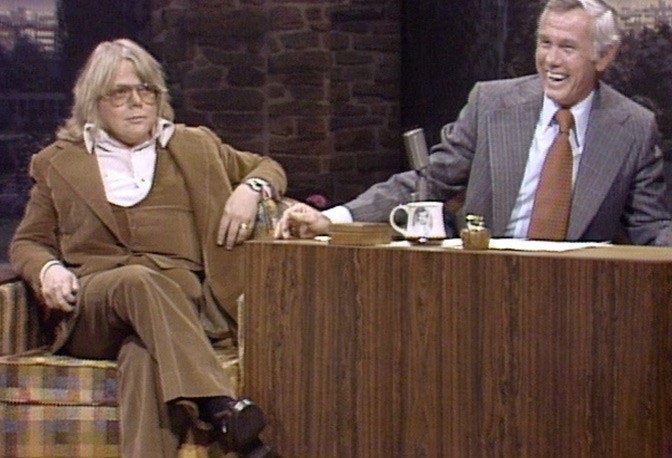 If you watched television in the 1970s, you no doubt remember Paul Williams -- the short, blond, bespectacled guy who showed up everywhere: collecting an Academy Award for the Barbra Streisand ballad "Evergreen"; appearing on "The Tonight Show With Johnny Carson" almost 50 times; writing the tune "Rainbow Connection" for Kermit the Frog; and portraying the super bad dude who takes a slug from sexy undercover cop Pepper Anderson (Angie Dickinson) on "Police Woman."
Williams couldn't have been a more unlikely star, and that's what made him a hero to Stephen Kessler -- a gawky teen growing up in a Queens, New York apartment adjacent to the elevated train tracks. Fast forward three decades, and Kessler -- who had become a successful director of commercials and films -- decided to make a documentary eulogizing his childhood idol.
Except Williams wasn't dead.
Kessler tracked Williams down and followed him around for three years. The result -- "Paul Williams: Still Alive" -- is a '70s pop culture fest and a funny, heartwarming film that explores fame, addiction, recovery and friendship.
Williams, now 71, was initially reluctant to participate. He didn't want another shot in the public eye -- fame was the roller coaster that got him high and plunged him into addiction.
"I remember the first time I did 'The Tonight Show'; I was staying at The Sherry-Netherland hotel and as I walked down Central Park South, all the doormen said, 'Hey kid, you did great last night,'" Williams recalled. "To feel like I fit in all of the sudden was the beginning of an addiction to public acceptance. There's a big difference between being special and being different: Different is difficult; special is addictive. Being special was dangerous for me."
"Special" in Hollywood came with copious offers of booze and drugs. "The idea of 'just say no' never occurred to me," said Williams. "Alcohol made me feel big enough to deal with the rest of the world, and cocaine made me feel like I could shoot basketball for the NBA."
But it didn't start out that way. Williams first gained attention with the Carpenter's song "We've Only Just Begun" (which he wrote for a bank commercial) and followed up with a string of chart-topping hits for bands like Three Dog Night and Helen Reddy. "I would write honestly about what I was feeling in the center of my chest and other people would say, 'Wow, I feel that too,'" he recalled. "The immediate payment for a songwriter is the self-induced therapy of putting down what you feel -- the next is knowing you're not alone in world because others feel the same as you do."
Williams had felt alone in the world for years. He grew up in Nebraska, and was just 13 when his father died after driving drunk and crashing into a bridge. Paul's aunt encouraged him to come visit her in California. After a few weeks, "she sat me down and said, 'you can't go back to live with your mom -- every bite you take will be a bite out of little brothers' mouths. She can't afford you so you gotta stay here.' In a way it was like I lost both parents.
"I ended up in California where everyone is 6 feet tall and has a tan," Williams said. "I looked like a light in the refrigerator and was 4-foot-6 when I graduated from high school." His home life was dysfunctional to say the least: "It was bad -- [my aunt] and her husband were alcoholics. I remember her waiting by the kitchen door with a knife as he came home drunk."
Hormone therapy to boost Williams' height ultimately stunted rather than stimulated his growth, and he topped out at 5-foot-2. A hilarious wise-cracking joker, he tried his hand at acting, playing teenagers. "But I looked like a kid with a hangover so I was hard to cast," he said. "The sense of rejection led me to guitar."
And the guitar eventually led him to fame, fortune, alcohol and cocaine. When Chris Caswell, Williams' longtime bandleader and close friend, confronted him about his addictions, Williams fired him. The songwriter also left his wife and two kids for a 22-year-old college student. With her encouragement, he attempted to go cold turkey, and was sober for seven months -- until an ill-advised trip to Jamaica in 1986.
"I stayed up all night and wrote something that I thought was a rock and roll anthem; when I looked at it the next day by the pool I had rewritten 'O Little Town of Bethlehem,'" Williams said. "At that exact moment a butler came out and said, 'Mr. Williams, would you like a rum and coke?' And I thought, 'Hell, I have an Oscar on my piano and couple of Grammys -- I can handle one rum and coke.' At 2 a.m. I found myself at Bob Marley's grave explaining reggae to a lot of black people I didn't know."
Williams started drinking and doing drugs again, and two years later had a "psychotic breakdown" in Oklahoma City that resulted in a canceled concert, he said. He returned to L.A., where a doctor finally persuaded him to enter rehab. "Years later I found out that the gentleman who booked me in Oklahoma was a recovering alcoholic and met up with several other people and started a prayer circle that I'd get sober," he said.
There is a particularly haunting moment in the documentary when Kessler shows Williams an old video of him guest-hosting "The Mike Douglas Show." Williams is high, and jokes to his stunned guest about being a good husband and dad at home -- and something else entirely on the road.
"You see this smirking smile and then the shadow of shame begins to roll across my face," Williams said. "It's rare that an addict gets to look at a real clear picture of themselves. I became as vapid, shallow, arrogant, grandiose, nasty and unlikeable as a man could ever become -- and I had no idea of it. That's what frightened me."

Williams has been sober for more than two decades. He became a certified drug rehabilitation counselor and started a program offering free rehab beds to musicians. He eventually began speaking publicly about his recovery. He continues to perform and was elected chairman and president of the American Society of Composers, Authors and Publishers (ASCAP), the U.S. performing rights organization that represents more than 435,000 songwriters, composers and music publishers.
That role has brought him full circle -- back to a doorman on Central Park South: "I was walking back from a membership meeting and I hear, 'Hiya Mr. President,'" Williams said. "I turned around and it was a doorman standing there and grinning. 'I'm a member,' he said. 'I'm so bloody tired my eyes are crossed -- I was up late last night and I wrote a killer song.'
"That's who I'm working for," said Williams. "We don't want to take any music away from anybody. It was just as free on the radio, but the songwriters got a little taste of that [revenue]. All we want is to have that in the digital world as well. There's more music being played on more magical, amazing devices than ever -- it's fantastic. But let's give a little to the doorman who wrote the song."
"Still Alive" makes it clear that Williams has found himself again -- happy now just to be different, instead of special. "No matter how much I tried to be David Bowie I never succeeded -- but I was crack at being Paul Williams," he said. "Authenticity is the key to any of our success. It takes so much of the work out of life. It's exhausting trying to be someone else. I know -- I tried it for years."
Check out the slideshow below for a few highlights of Williams' career.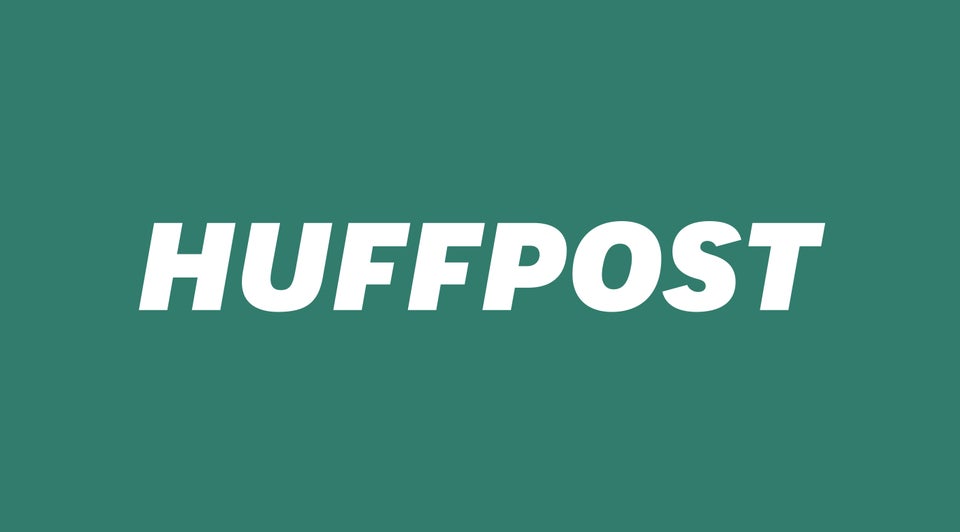 Paul Williams
Popular in the Community