It's been a while since we've heard from the small fictional Washington town known as Twin Peaks, the tranquil landscape that served as the site of the most dizzying murder mystery of the nineties.
We've officially come to terms with the fact that David Lynch will not be reviving his cult series, and have since been adjusting to life sans Log Lady. But Twin Peaks' dreamy scenery and nightmarish characters have made an unexpected return into our lives and onto our computer screens, thanks to a talented illustrator and "Twin Peaks" fanatic named Paul Willoughby.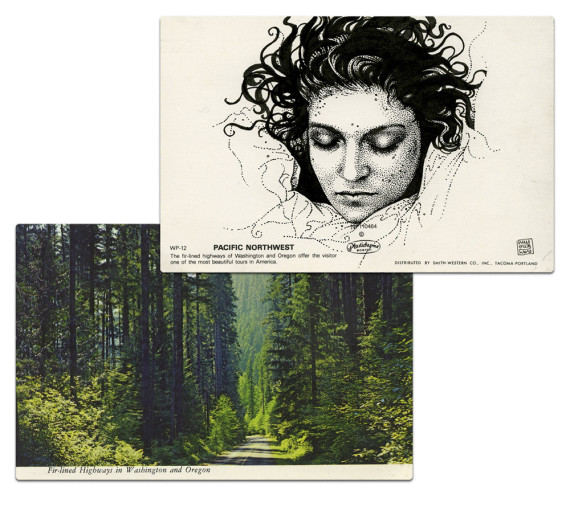 Willoughy has crafted a delightful homage to the always terrifying television show, in the humble and perfectly apt form of postcards. The combination of kitschy memorabilia and ghostly visuals is something, we imagine, Lynch would find fitting fo Dale Cooper and the gang.
"When Twin Peaks first got shown in the UK, I distinctly remember coming across it whilst channel flicking late at night and seeing the gleaming white horse appearing in Sarah Palmer's living room," Willoughby recalled to The Huffington Post. "The imagery, refreshing weirdness, along with the haunting soundtrack drew me in -- then went for a full box-set relapse a couple of years ago, to dredge up those pleasant memories."
This impression of "pleasant memories" is palpable in Willoughby's works, which feel like '90s mementos that have, for all this time, been lost in the mail. The combination of throwback camp and something sinister instantly revives that nervous stomach ache that's been dormant since Laura Palmer's murder was put to rest.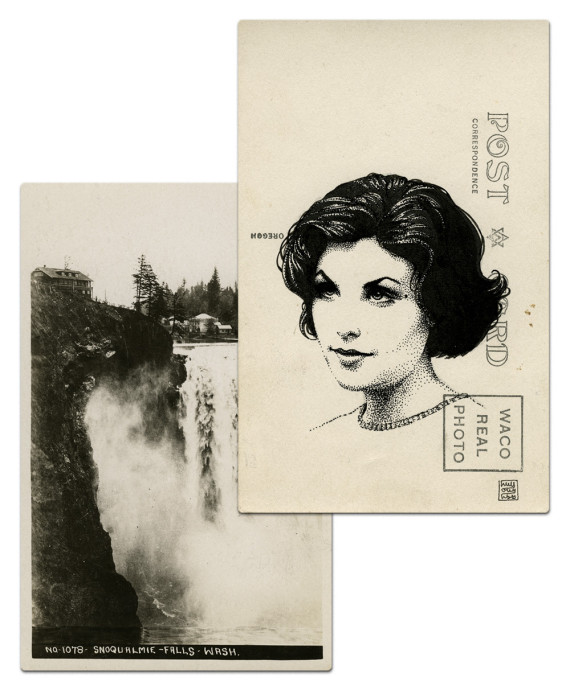 "I love the strong female characters especially, Audrey is a fascinating character."
"I'd collected quite a few old postcards from antiques markets and was exploring how a scene or character on the front of the card could inspire a drawing layered over the writing on the back. So when it came to the Twin Peaks Set, I hunted down specific postcards I thought related to each character -- all sourced from filming locations or Washington state."
Although Willoughby clearly spends a significant period time in a Lynchian state of mind, he's content to remember the greatness of "Twin Peaks" in the past tense. He told us he would prefer not to see the iconic television series make a comeback anytime soon. "I think this one is best left alone -- preserved as a highly unique, Lynchian expression of the early nineties."
We have to say we agree on this one.
REAL LIFE. REAL NEWS. REAL VOICES.
Help us tell more of the stories that matter from voices that too often remain unheard.
BEFORE YOU GO