Paula Abdul touched down in Israel on last week with a very special goal -- to celebrate her bat mitzvah at the Western Wall. The Los Angeles-born star was raised in the Jewish faith, and has dreamed of visiting Israel for years. Now both of her wishes are coming true.
Her 10-day tour of Israel is under the auspices of the Tourism Ministry, which has invited her as a special guest. She plans to visit Tel Aviv and the Galilee in addition to more sites in Jerusalem, and said on Tuesday, "I only landed yesterday and I already feel I won't want to leave."
She's received the warmest of welcomes, meeting with President Shimon Peres on Tuesday morning at his residence. They greeted each other with hugs, and Peres told her that he was very jealous of her, because though "he'd already had his bar mitzvah, but that she had not celebrated her bat mitzvah, so she had something to look forward to."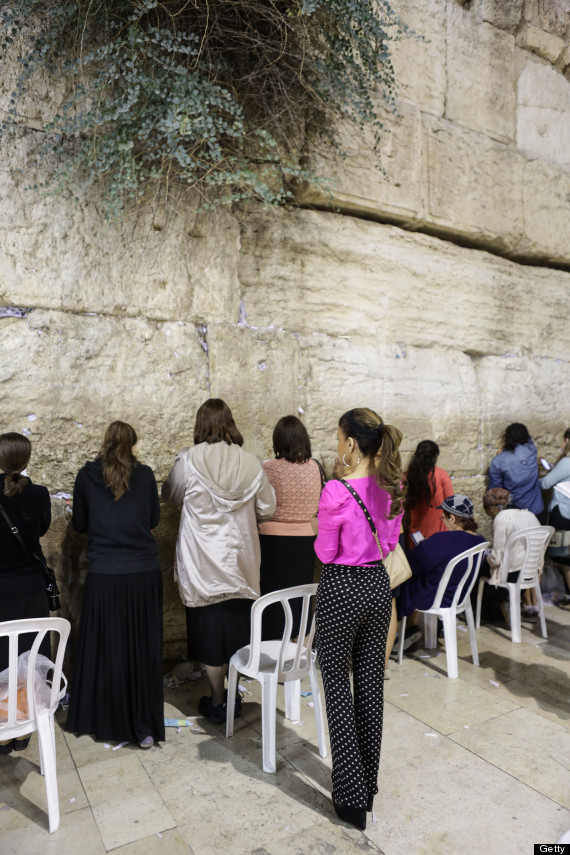 They clearly hit it off, as Peres showed her pictures of his grandchildren and great-grandchildren and Abdul told him, "Everyone told me you're so sababa and it's true," using the Hebrew idiom for "great," or "awesome."
Like Bar Mitzvah is for boys, a bat mitzvah is a coming-of-age ceremony for girls that is observed within Reform, Reconstructionist and Conservative tradition. The ritual usually takes place when a girl turns twelve or thirteen, and marks her recognition in the Jewish tradition as an adult. The ceremony often involves reading a portion of the Torah, leading specific prayers, learning traditional chants, giving a speech, and completing a charity project.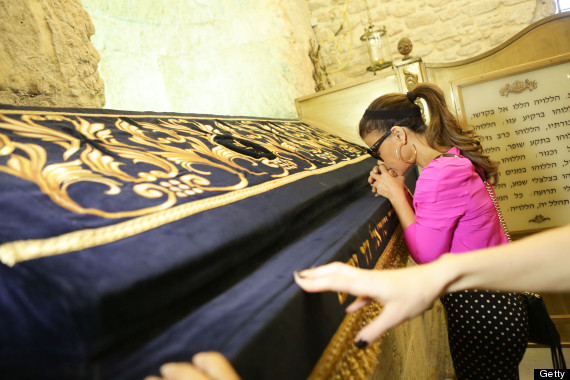 JERUSALEM (AP) — Paula Abdul, an award-winning singer, dancer, choreographer and TV personality, can add a new title to her resume: religious pilgrim.

The former "American Idol" and "The X-Factor" judge is on her first trip to Israel, where she is connecting to her Jewish roots and planning on holding a belated Bat Mitzvah — the Jewish coming of age ceremony girls typically have at age 12 or 13.

"Beyond being Jewish, I've always found myself to be very much in tune with spirituality," the 51-year-old Abdul told The Associated Press. "I feel very grateful coming to Israel now, where as a woman I know who I am a lot more than even 10 years ago."

An official guest of Israel's ministry of tourism, Abdul has been touring the country and visiting holy sites, museums and markets in Jerusalem. Israeli President Shimon Peres also hosted the former Lakers Girl.

Abdul said the trip has provided her a rare opportunity to experience the country like a "regular tourist" without the nonstop schedule of a concert tour.

"I've traveled the world touring and things like that but I don't get the chance to see much of wherever I'm at," she said. Abdul described the visit as "the most magnificent trip I've ever taken ... magical and emotional."

After a music career that saw her have six No. 1 singles in the late '80s and early '90s, Abdul reinvented herself as quirky judge of talent on "American Idol." She left "Idol" in 2009 after eight seasons over a contract dispute. She later had one season as a judge on the U.S. version of "The X-Factor." She'll appear next year as a judge on Australia's version of "So You Think You Can Dance."

These days though, Abdul describes herself "a fan of talent." She also said she tries to dance as much as she can.

"I dance because I have to, because I'm so passionate about it," Abdul said.

However, she admits she's not a fan of twerking, the recently much-talked-about dance involving thrusting hips and a low stance adopted by U.S. singer Miley Cyrus.

"Twerking has been around for many, many years," Abdul said. She recalled that in early rap videos there were "girls bending down and twerking all over the place."

"I think when girls dance, they should be girls," Abdul said. "I don't find it the most attractive kind of dance. My Chihuahua can twerk and stick her tongue out at the same time too."
Mazel tov, Paula! Here's to a "Straight Up" sababa bat mitzvah.
Related
Before You Go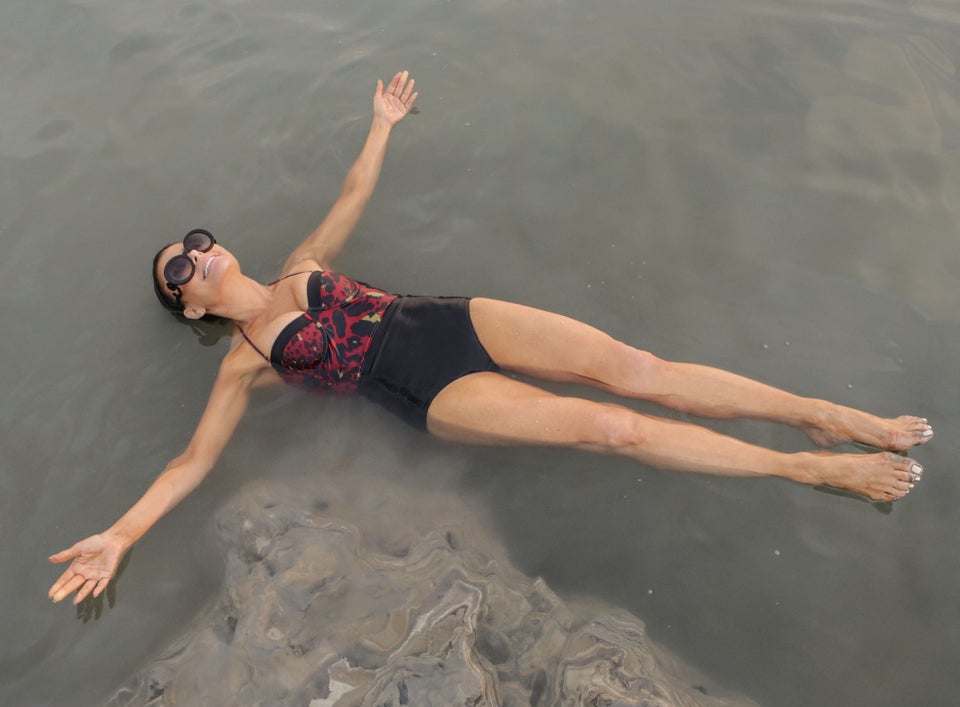 Paula Abdul's Trip To Israel
Popular in the Community