Broadwell co-authored "All In: The Education of General David Petraeus," which was released earlier this year. According to her website, she was embedded with the general in Afghanistan from July 2010 to July 2011 and was "afforded extensive access by General Petraeus, his mentors, his subordinates, and his longtime friends."
MSNBC's Richard Engel reported on Friday evening that the FBI is conducting an ongoing investigation into Broadwell to see whether she had improper access to Petraeus' emails and may have seen classified information. Engel added that it doesn't appear that any charges are going to be filed, and that Petraeus himself is not being investigated.
Officials say revelations about the affair that led to Friday's resignation of CIA Director David Petraeus were discovered in the course of an FBI investigation.

The officials, briefed on what led to the CIA director's sudden resignation, spoke to The Associated Press on condition of anonymity because they were not authorized to publicly discuss the matter.

It was unclear what the FBI was investigating or when it discovered the Petraeus affair.
The fifth of the 12 "Lessons on leadership" from the general is "We all will make mistakes." She wrote, "The key is to recognize them and admit them, to learn from them, and to take off the rear view mirrors -- drive on and avoid making them again."
Petraeus has been married to Holly Petraeus for 37 years. The couple became engaged while they were in college and have two children.
Before You Go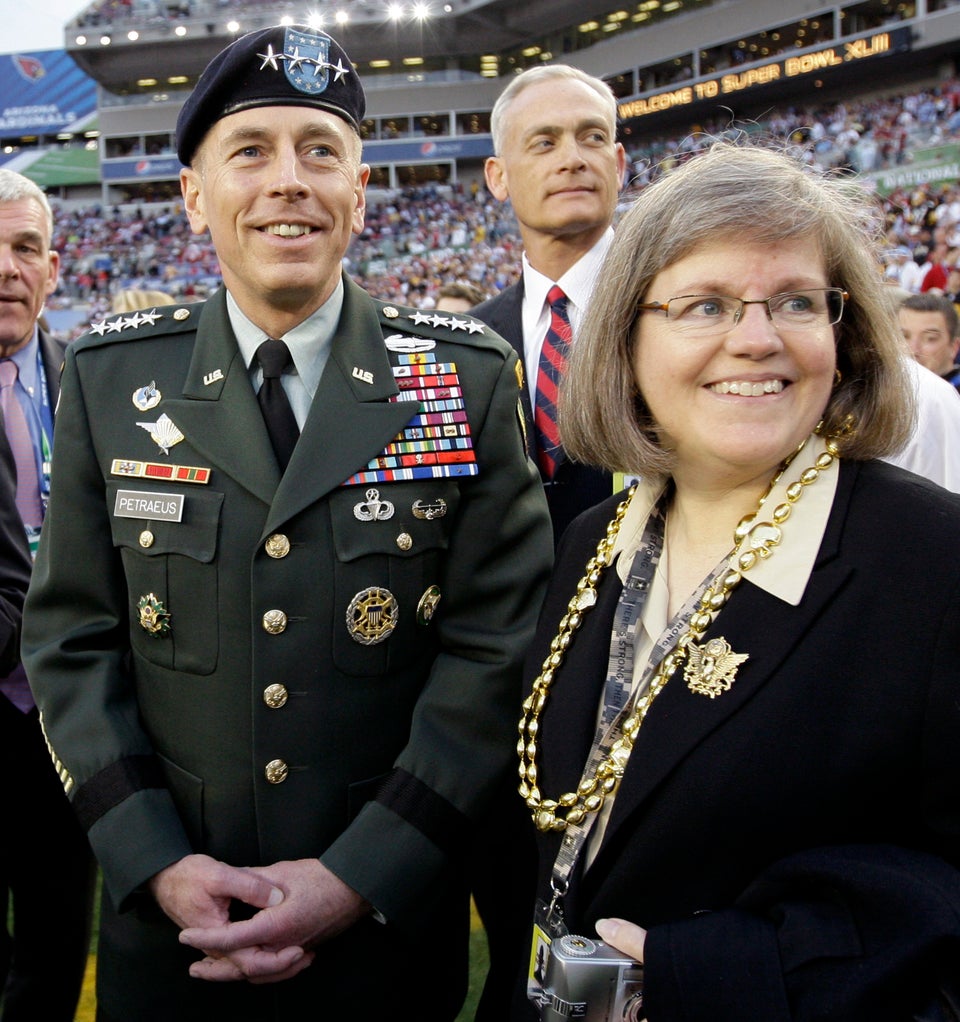 David And Holly Petraeus
Popular in the Community