While disgraced former CIA Director David Petraeus has emerged as a contender for secretary of state, Paula Broadwell, with whom he shared classified information and had an affair, is still waiting to hear what further military punishment she may face. 
In her first big interview since the 2012 scandal, Broadwell, now an Army Reserve major, spoke out against her disproportionate treatment, saying that she's "happy" that Petraeus' career has recovered, but she had hoped for the same opportunity to rebuild her life.
"I want to fight back," she told "CBS This Morning" host Norah O'Donnell in the interview that aired Thursday. "Sometimes it's better to remain silent … but I've reached a point where I feel I need to fight back for my life."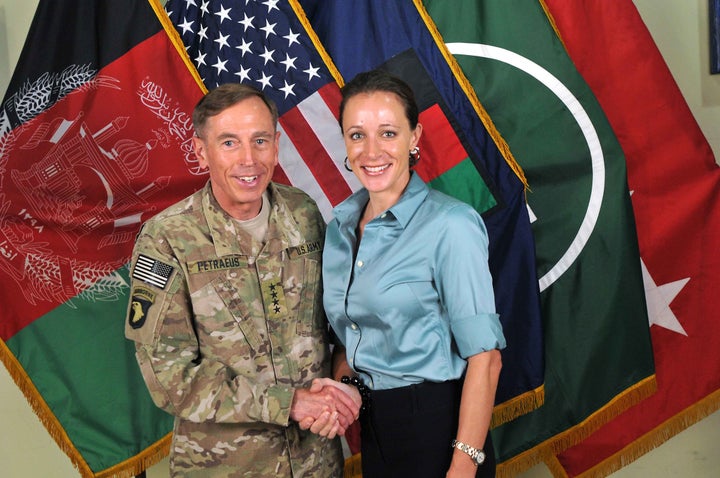 "As I woke up to the news, and it was a bit of shocker that he was being considered for a Cabinet position, I was both shocked that I'm still in this tenuous position and yet happy because I think he should be able to go on with his life. He's earned it. And so should his family," she continued. "But then it begs the question: Why shouldn't I be able to go on?"
In 2012, both were punished when reports revealed that Petraeus, then director of the CIA, had shared classified information with Broadwell, who was writing a book about him. During the course of her research for the biography, the two also had an extramarital affair.
Petraeus resigned, pled guilty to his charges and is serving two years of probation after his April 2015 sentencing. But now his career is on the rise, as President-elect Donald Trump reportedly considers him as a possible secretary of state.
Broadwell, an Army intelligence officer, was demoted. The Army is still weighing whether to impose more formal punishments. She resigned from her post last summer, but the Army has yet to accept it.
She said she's ready to return to service.
"I'm not a benchwarmer," she said. "I'm fighting to take back my own narrative. I also believe on principle I have something to offer the world."
It's hard to begrudge Petraeus his second act; he's a widely respected general with a long and storied history.

But his stellar character and background has been noted throughout the scandal. Broadwell, meanwhile, has been characterized as a "mistress," a demeaning word for which there is no male equivalent. She's been accused of bringing a man down and destroying his career because he was forced to give in to temptation; her physical appearance was detailed and dissected.

It was a pathetic biblical storyline in which men are innocents in the garden and devilish women are everywhere, dangling forbidden apples in their faces.
In the CBS interview, Broadwell said that she's just asking to be treated with dignity "and also to be treated with the same standard by the military, and to be able to move forward."
She equated her situation to a "potential cancer hanging over my head."
"I mean, that's basically what it's been like over the past five years," she added. "When there's constant uncertainty, it's kind of soul-eating."
This article has been updated to include video footage of the CBS interview and fresh quotes.
Calling all HuffPost superfans!
Sign up for membership to become a founding member and help shape HuffPost's next chapter
BEFORE YOU GO
PHOTO GALLERY
#TrumpCabinetBand Is How Twitter Stays Positive Wading Through The Swamp