Paula Broadwell, the woman reported to be having an affair with CIA Director David Petraeus, sent harassing emails to State Department official, the AP reported.
Jill Kelley, the woman who received emails from Broadwell that prompted her to alert FBI, reportedly works as a State Department military liaison.
According to the Washington Post, the woman was "frightened" for her safety and contacted the FBI for protection. The Post describes the emails as "threatening."
The New York Times reported that the woman's complaint led the FBI to learn of Petraeus' affair. According to the Times, officials decided to investigate Broadwell and stumbled upon emails that revealed the relationship.
Broadwell is an expert on military affairs and the author of a biography on Petraeus. She is married with two children and lives in Charlotte, N.C.
Petraeus is married to Holly Petraeus, who is the assistant director of service-member affairs at the Consumer Financial Protection Bureau.
MSNBC broke the news of the affair, and Petraeus' decision to resign as CIA Director, on Friday.
According to the New York Times, some senior members of Congress were alerted of the news several hours before the story broke. White House officials knew as early as Wednesday night.
WASHINGTON — A senior U.S. military official says the author who had an affair with David Petraeus sent harassing emails to a woman who was the State Department's liaison to the military's Joint Special Operations Command.
The official says 37-year-old Jill Kelley in Tampa, Fla., received the emails from Petraeus biographer Paula Broadwell that triggered an FBI investigation.
The official was not authorized to discuss the case publicly and spoke on the condition of anonymity.
Another person who knows Kelley and Petraeus confirmed their friendship and said she saw him often.
Petraeus quit as CIA director last week after acknowledging an extramarital relationship with a woman – later identified as Broadwell.
The FBI probe began several months ago with a complaint against Broadwell. That investigation led to Broadwell's email account, which uncovered the relationship with Petraeus.
Before You Go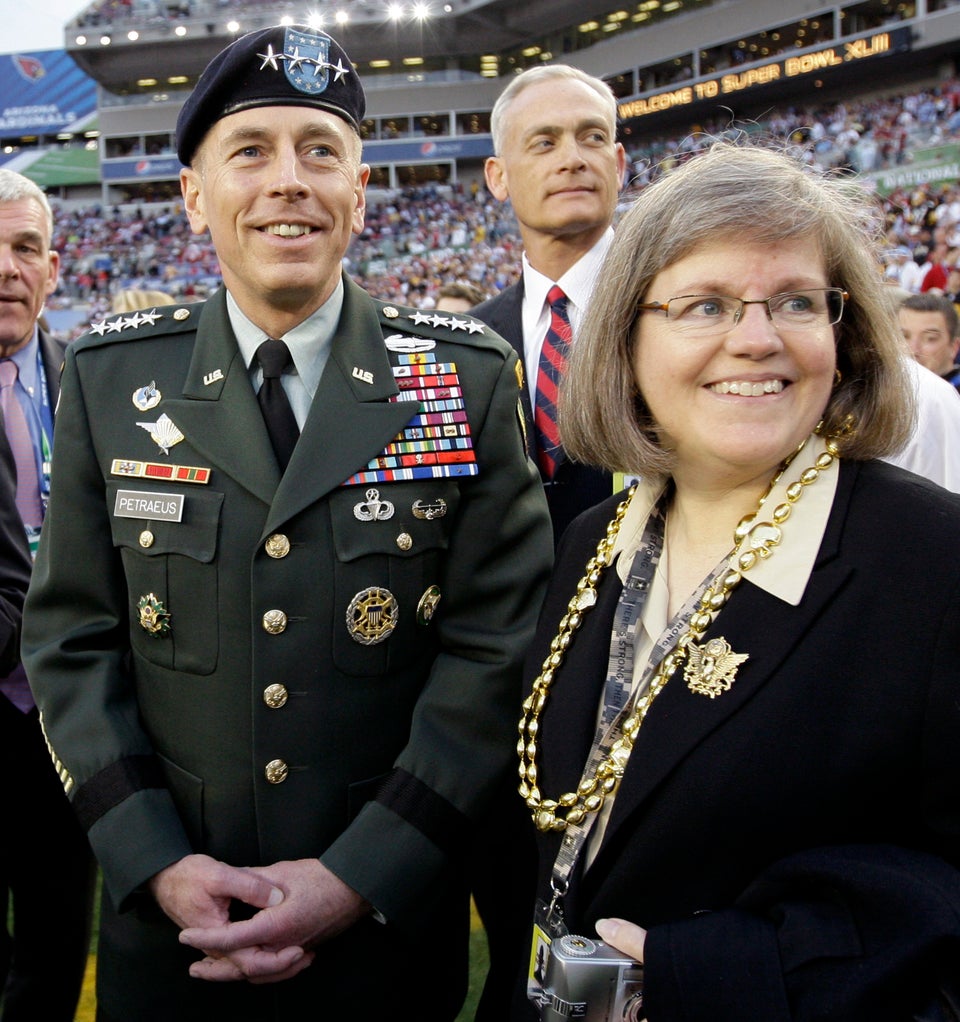 David And Holly Petraeus
Popular in the Community