Paula Deen may have adopted a healthy new lifestyle and dropped two pant sizes, but the Food Network star's PR rocket is now forced to confront unsavory charges yet again. Deen, who faced criticism earlier this year after it was disclosed that she would begin repping a diabetes drug, has been slapped with a lawsuit that holds Deen and her brother Bubba Hiers responsible for sexual harassment, infliction of emotional distress and assault.
Among the most damaging claims are that Hiers would "download and view" pornography websites at work, kissed/spit at Jackson's face and asked her to "bring photos of herself when she was young for him to view." Hiers also allegedly made repeated comments about other female employees' weight and personal sex life. (In response to one female employee getting dentures, Hiers allegedly said "I bet your husband is going to like that.")
Most shockingly, the lawsuit (which can be read in its entirety at RadarOnline) alleges that Deen and her brother are terrible racists. When asked by Jackson what the attire would be for a catered event in 2007, Deen allegedly answered:
"Well what I would really like is a bunch of little n***ers to wear long-sleeve white shirts, black shorts and black bow ties, you know in the Shirley Temple days, they used to tap dance around… Now, that would be a true Southern wedding wouldn't it? But we can't do that because the media would be on me about that."
The list goes on and on, and Deen's party has yet to respond to these claims. But one thing's for sure: Deen's polite Southern manners certainly don't seem to have been passed evenly 'round the dining table.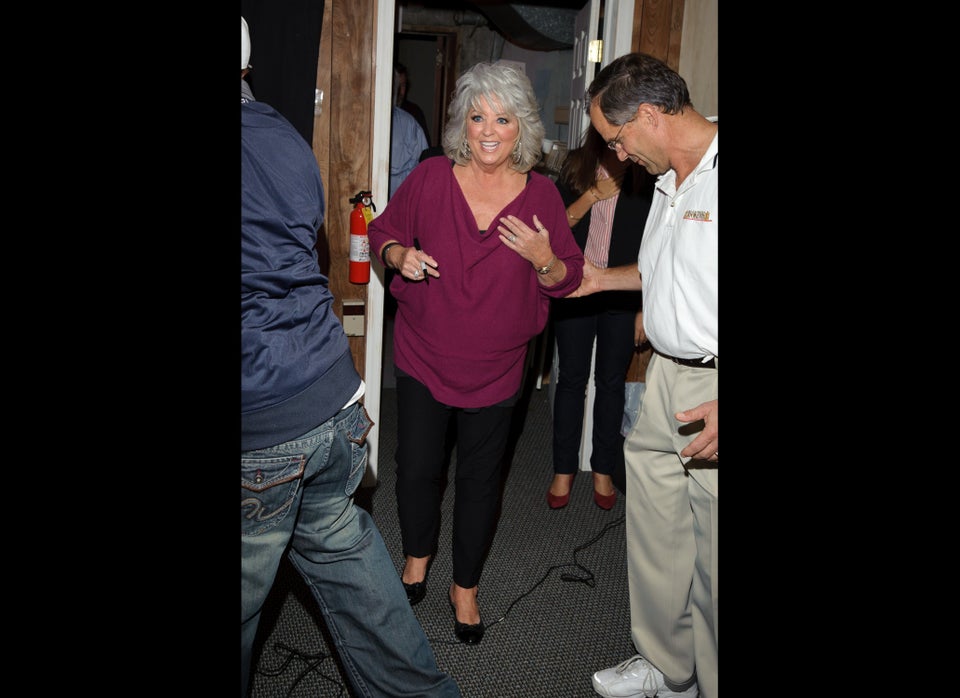 Popular in the Community