Paula Deen wants to wish you a merry Christmas -- at least we think. In her new Christmas video, it's difficult to tell exactly what's going on. There's a lot of drinking, a lot of cracking up and cackling, and one "shut the hell up," thrown in for good measure. No one seemed to pay much heed to the video when it was released on December 8, but Eater discovered it on Friday night and rightly asked, "What the hell is going on?"
We take it Deen is trying to wish everyone a merry Christmas by reminiscing about good Christmas moments from the past. We're not sure we would have chosen these particular scenes for a cheery nostalgia video, however.
"Where's the egg nog with the bourbon in it?" asks Deen's son Bobby, sporting a smoking jacket and a questionable-verging-on-creepy mustache. Next, another guest asserts that "nothing says Christmas like drinking a glass of bourbon whipped cream." We'll let you sit with that one for a minute.
In another moment, the butter queen tells a guest to "shut the hell up." She thinks it's funny. We're not so sure.
When you're on a major network, they have the control over what you say, what you do, what you air. And I think my friends want more than that from me. And this way, we can give it to 'em. We show warts and all. There's very little editing.
If this Christmas video is what "complete creative control" looks like, we're feeling a little afraid -- not that we weren't already.
Before You Go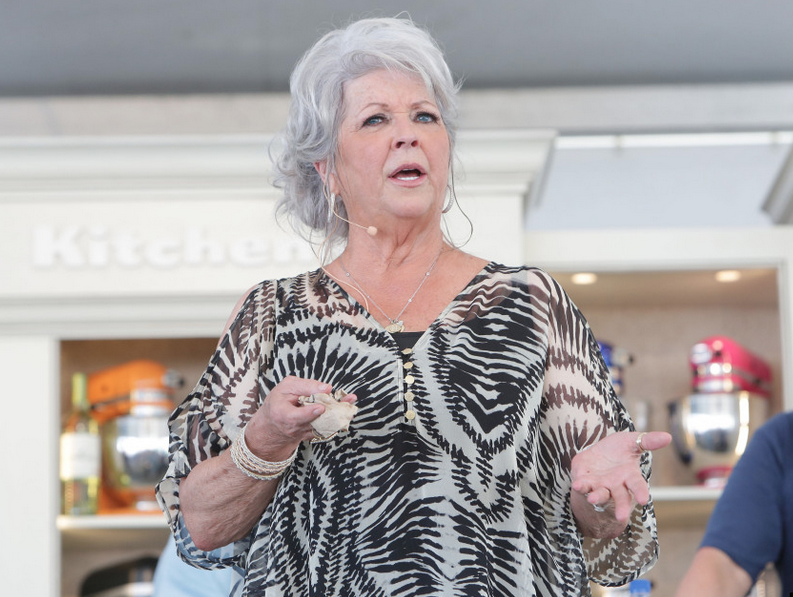 Paula Deen Racism Scandal Timeline