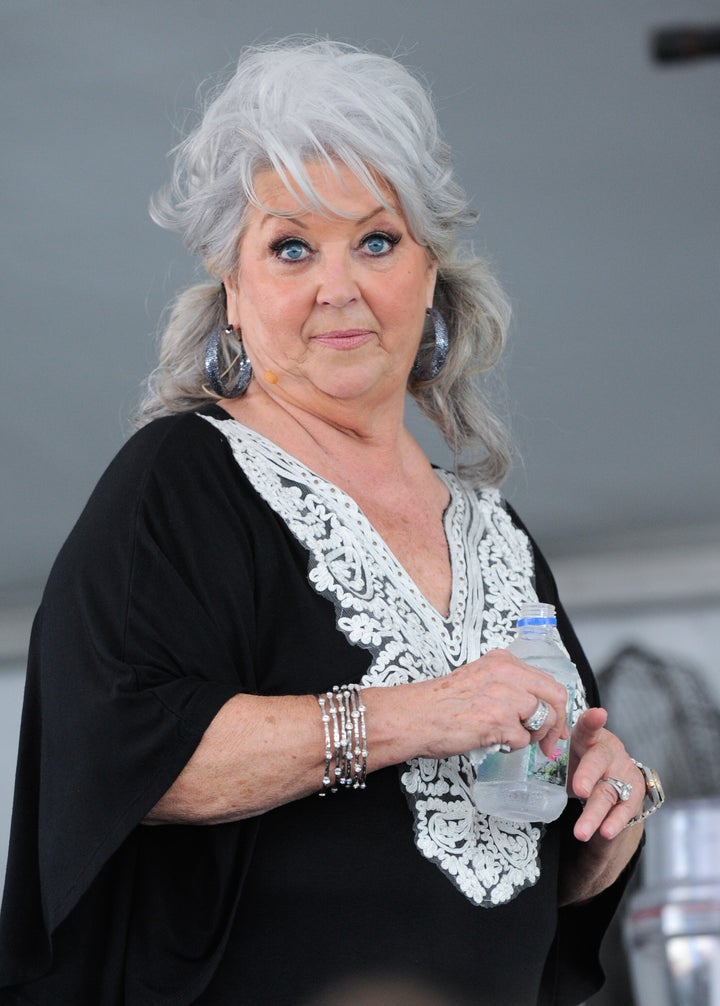 Earlier this month, Lisa Jackson, a former employee of Uncle Bubba's Oyster and Shrimp House, a restaurant owned by Paula Deen and her brother Bobby Hiers, sued her former employers for sexual harassment and racial discrimination. It wasn't absolutely inconceivable that Deen and Hiers might have done or said some of the things alleged in the suit. But the timing was suspect. It was hard to believe that the suit followed so hard upon Deen's diabetes scandal by chance. Some wondered whether Jackson could have been seizing on Deen's temporary weakness as an opportunity to shake her and her brother down for hush money.
The Augusta Chronicle reports that Deen's attorneys are saying that the suit was filed for "improper and unethical purposes." Specifically, they're arguing the suit was intended to blackmail Deen on the threat of defaming her business reputation. And what better time to do so than when her reputation is already in question?
Of course, it's also possible that the timing is a coincidence. Or that, even if it's not a coincidence, the claims in the suit are still true. But if the judge in the case agrees to drop the case before discover, we may never know.
Related