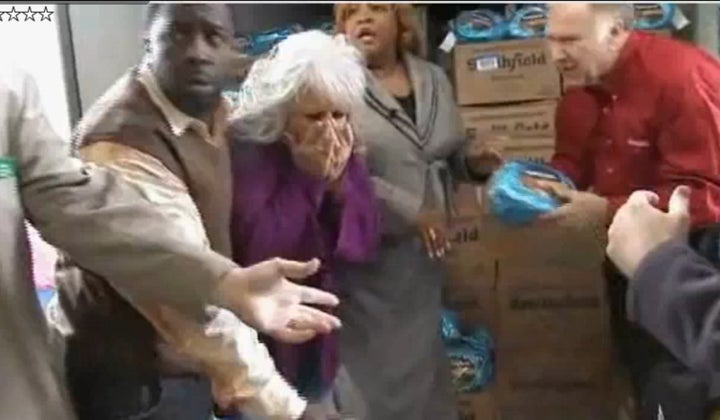 Celebrity chef and cooking show hostess Paula Deen was hit in the face with a flying ham in Georgia.
She was helping give out turkeys and hams for a hunger charity when one wrongly thrown pig piece landed on her face.
While Deen managed to escape visible injury, she did say the area around her nose hurt.

"I just got hit with a hog so what do I expect said Deen through laughter. "Ran head on to a hog."
Related
Popular in the Community