On Friday afternoon, Judge William T. Moore of the U.S. District Court for the Southern District of Georgia signed an order of dismissal in Jackson v. Deen [pdf], the discrimination lawsuit first filed in May 2012 that brought down one of the biggest celebrity chef empires in the country.
The case was dismissed "with prejudice," which means that the same suit cannot be filed in court again. The court did not award damages or fees to either party; however, the order of dismissal was filed under the name "settlement agreement," which could mean that it was brought about by an out-of-court settlement of some kind.
...used possible media attention to threaten Defendants (Doc. 101 at 2-4), made inappropriate comments on Twitter that referenced Defendant and this lawsuit (Id. at 4-7), asked irrelevant and purposely embarrassing questions during depositions (id. at 7), filed documents in this Court to pressure Defendant Deen to settle (id. at 8), and previously engaged in generally unprofessional conduct by using misogynistic, vulgar, and offensive statements in comments unrelated to this litigation.
Though Judge Moore refused to grant the motion for dismissal, he wrote that "the Court was likely to impose some form of sanctions for his conduct at the conclusion of this case." If you try to cook in Deen's kitchen, it seems, you're always at risk of getting burned.
Later in the day, however, Deen's attorneys filed another motion withdrawing their earlier request to have Billips removed as Jackson's lawyer "pursuant to the Parties' joint stipulation and their Agreed Order of Dismissal with Prejudice." That supports the theory that the parties settled the case out of court.
This story is developing; we've reached out to all involved parties and will update you with more information as we get it.
UPDATE: 8/23, 6 p.m. -- Deen's publicist sent The Huffington Post written statements from both Deen and Jackson, indicating that the case ended to satisfaction of both parties. Deen said she was "pleased that the judge dismissed the race claims and I am looking forward to getting this behind me, now that the remaining claims have been resolved." Pretty much what you'd expect. Jackson's statement, though, is a blockbuster... here's the full thing, with emphasis added:
"I assumed that all of my complaints about the workplace environment were getting to Paula Deen, but I learned during this matter that this was not the case. The Paula Deen I have known for more than eight years, is a woman of compassion and kindness and will never tolerate discrimination or racism of any kind toward anyone. I now know that the workplace environment issues that I raised are being reviewed and will in the future no longer be at issue. I wish Ms. Deen and her family all the best in all of their future endeavors and I am very pleased that this matter has been now been resolved and can now be put behind us."
That's quite a different tune than she was singing a couple months ago. Could a lucrative settlement be behind her change of heart? We may never know for sure.
CORRECTION: This piece has been amended to clarify the nature of "dismissal with prejudice."
Before You Go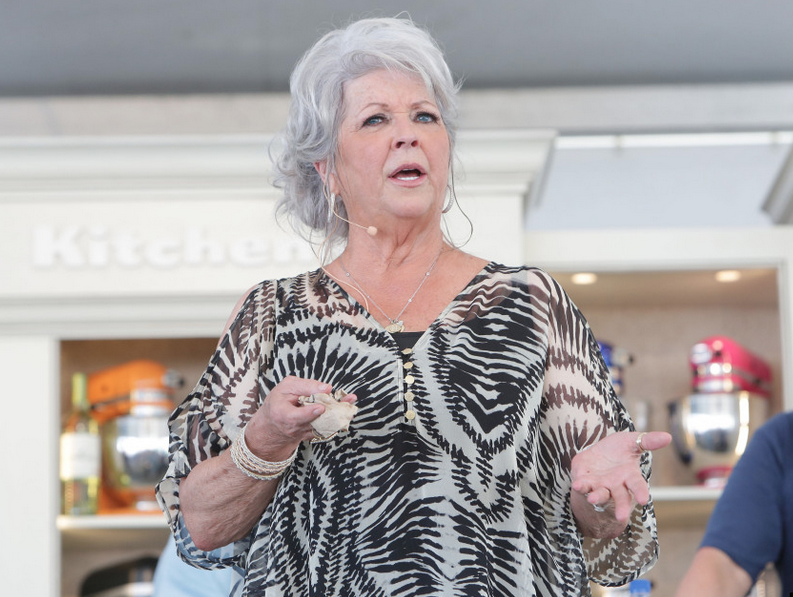 Paula Deen Racism Scandal Timeline
Popular in the Community