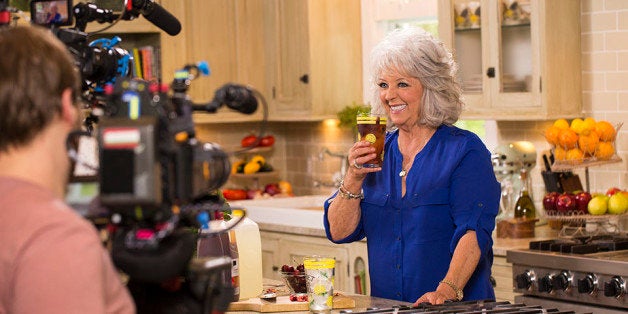 A year ago, Paula Deen's career was in free fall.
But now Deen is trying to prove her critics wrong by staging a daring comeback. On Wednesday, she launched the Paula Deen Network, an online platform for her cooking and lifestyle content, with a heavy focus on video.
In a phone interview with The Huffington Post, Deen explained that she decided to start the new venture after thousands of fans pledged their support for her online in the wake of the scandal.
"One of my salvations in that year and three or four months when I was out of the public eye was a website that one of my family members showed me -- it was 'We support Paula Deen.' And I saw that my website had grown to over four and a half million people," she said, referring to her popular Facebook page. "That was staggering to me, that my website had actually grown rather than decreasing."
Deen said her team polled the most loyal fans about what she should do next, and found that many of them wanted to see her do something digital, rather than return to TV.
"We listened to them, and we said, 'Why not?' It's been one of the most wonderful business decisions of my life," Deen said. "Every day that I go to work, I walk in and I ask my team, 'Are we calling this work again today? Because it's so much fun.'"
According to Deen, the key advantage of having her own network -- as opposed to starring in a show on someone else's network -- is that she has complete creative control over the content. No network executives are hovering over her shoulder looking to veto risky decisions.
"When you're on a major network, they have the control over what you say, what you do, what you air," she said. "And I think my friends want more than that from me. And this way, we can give it to 'em. We show warts and all. There's very little editing.
"When you watch a cooking show -- besides the so many competitive shows that are going on -- it looks like everything's perfect, and all that, and that's just not the case," she continued. "We show it the way it unrolls. Most of the time it is perfect. But sometimes it's not. Sometimes I set off the fire alarm. Sometimes my oven doesn't work!"
Deen's network has no sponsors or advertising; instead, its revenue will come entirely from viewers. Subscriptions to the Paula Deen Network cost $9.99 a month, or $7.99 a month if you sign up for an entire year. The strategy is a major gamble. Though a few media personalities, such as Glenn Beck, have made a fortune from online subscriptions, many others have failed to break through and turn a profit. It's hard to get people to pay for content when so many websites are giving it away for free.
The Paula Deen Network's financial backer, Phoenix-based private equity firm Najafi Cos., has staked a great deal on this model, having reportedly invested $100 million to purchase a majority share of the company. The firm recently acquired the rights to all Deen's old Food Network shows, which will be featured on the "Vintage Paula" section of the website.
"Thirteen years of footage, everything that had landed on the floor, all the specials: we have it all," Deen said of her archives.
While the older material will certainly attract loyal Deen fans, the fate of the new venture will ultimately depend on the strength and popularity of its original programming. The site already features over 100 original clips, organized into several dozen shows, from "Paula's 5 & Dime," a showcase for quick recipes with no more than five ingredients, to game shows like "What Did Paula Deen Just Put In My Mouth?" Deen said that her team plans to post at least 20 new clips every week, adding that she wants the network to offer an "uncensored" peek into her life.
Sure enough, the first batch of videos shows a raunchier, edgier Paula Deen than the Food Network ever did. In "Cheer Up Paula," Deen's closest advisers, Brandon Branch and Hollis Johnson, mount a surprise intervention against her slothful ways. Over the course of the 10-minute video, Deen admits to loving Botox, jokingly calls Branch and Johnson "assholes," threatens to rub a giant bullfrog all over Branch's face and ogles her well-muscled personal trainer.

That said, however, Deen is less candid and open when it comes to her history of political incorrectness. Perhaps in an effort to combat her negative public image, Deen's new videos emphasize her close relationship with Branch and Johnson, who are gay and black respectively. (Deen notoriously compared Johnson's skin tone to the color of a blackboard in a 2012 interview with New York Times reporter Kim Severson.) In "Meet Team Deen," Johnson says that Deen has been like a second mother to him, while the chef herself quips that Branch often calls himself "the daughter [she] never had."
When asked whether she was interested in exploring the racial aspects of the history of Southern cuisine on any of her new shows, Deen told HuffPost that she didn't know the history of any of her dishes further back than her grandmother. And when asked directly what the scandal had taught her about the country's racial dynamics, she sighed, then said, "Um ... I just learned that words ... they're powerful. And they can hurt, no matter how old they are." She said almost the exact same thing on the Today Show the day before.
But Deen may not need to win over those who were offended by her comments on race in order for her new project to succeed. If just 3 percent of her 4.5 million Facebook fans subscribe to the Paula Deen Network for a year, she'll net $17 million -- the amount she made as a Food Network star the year before the scandal.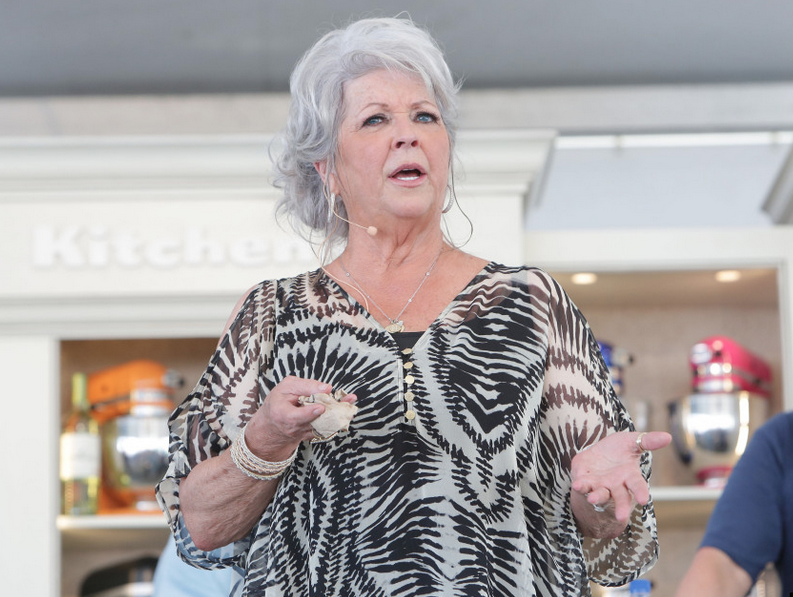 Paula Deen Racism Scandal Timeline