"It is not about dieting -- it is about living a healthier life. You can enjoy everything in moderation," said Deen in a press release. "It's amazing how little changes can give you big results."
Deen, who recently lost 40 pounds herself, talked to The Huffington Post about her new cookbook, her favorite meals and how some of her tastes have changed.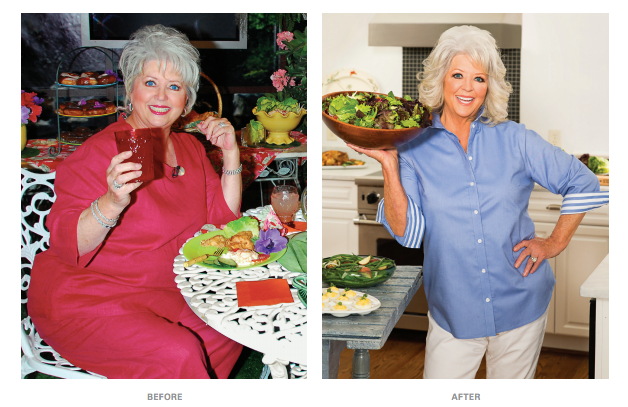 HuffPost: How have your tastes changed? They say the less fat you eat, the less you crave.
Paula Deen: I think that it is true because habits form very quickly and once you start modifying the way you eat, you end up forming a new, healthier habit. You subconsciously, without thinking about it, make wiser choices.
HP: What's your favorite new "healthier" food that you never thought you would enjoy?
PD: I have always loved cauliflower but have become an even bigger fan because it is my substitute for white potato.
PD: Of course! Health and fitness is a big part of Bobby and [his wife] Claudia's lives. When they are around their healthy lifestyle rubs off on my entire family.
HP: What are your favorite recipes in the book?
PD: It really depends: For salads, I love the Picnic Wild Rice Salad with Cranberries and Pecans. For soups, I love the Creamy Cauliflower and Vidalia Soup. For pasta, I love the Baked Ziti. For pork, beef and lamb, I love Smothered Pork Chops. For dessert, I love Creamy Peanut Butter Pie.
HP: What recipe was the hardest to alter?
PD: Fried Chicken and Fried Green Tomatoes.
HP: What do you eat for breakfast?
PD: That really varies -- sometimes oatmeal and sometimes a slice of peanut butter on toast for protein.