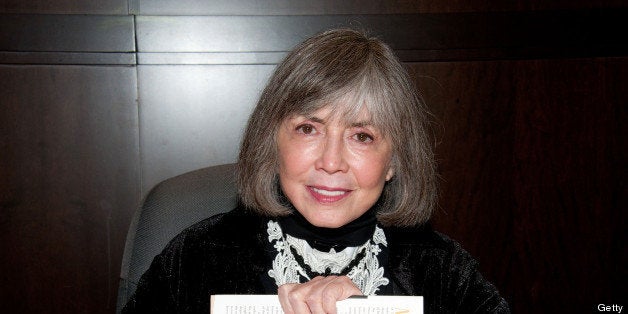 On her fan page, Rice posted the following: "What's happening with Paula Dean? Is it fair? I never heard of her until today, and wow, this looks like a crucifixion. Opinions, thoughts welcome. Thanks to Troy Hawkins for the link. I may be wrong but aren't we becoming something of a lynch mob culture? Is this a good example of that? What are your feelings?"
Commenters replied with mostly outrage, or at the very least, saying that they didn't feel sorry for Paula Deen and that she's getting what she deserves. There were also mentions of very poor wording on Rice's part ("lynch mob"), considering that Paula Deen's racist comments included black people.
Rice wasn't fazed by any negative comments. She further noted in response to an angry fan: "I think she's being lynched because America does this now to those who are politically incorrect. She is obviously a very crude person and a somewhat vulgar person, but that's no reason for her life to be destroyed. She's a hard worker who has accomplished a lot, and she has apologized. I hate to see this happen to her. This helps nothing and no one."
Rice also seems to think that if Deen wasn't overweight, this might not be happening to her. Rice mentions Deen's weight several times: "Woe to anyone today who is not slender, young, clever, and politically correct."
Last week, Paula Deen faced major criticism for her statements in a deposition for a discrimination lawsuit by one of her former employees. In the document, Deen admitted that she had tolerated racist jokes and had herself made racist remarks. She mentioned that most of these jokes were about Jewish people, black people, gay people, and "red necks."
On Friday, Food Network dropped Deen, and a lot of Deen's endorsement work has also fallen through. She also made several tearful, recorded apologies that she aired on Youtube, but later removed them.
What do you think? Is Rice right? Are people overreacting, and going mercilessly after a poor, old Southern woman? Or is Deen getting everything she deserves? Let us know in the comments!

Related
Popular in the Community