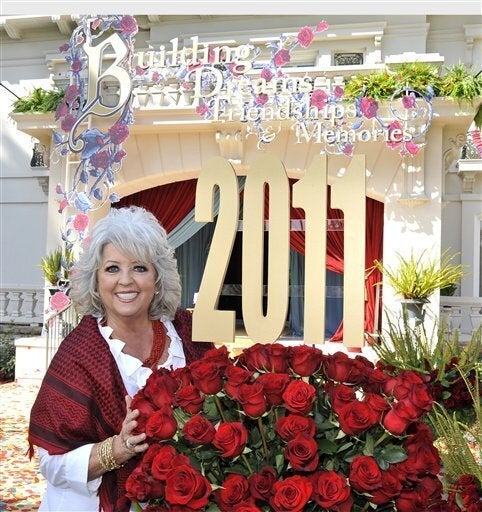 The Tournament of Roses announced Tuesday that Paula Deen will be the Grand Marshal of the 122nd Rose Parade, an honor which also includes tossing the coin before the 97th annual Rose Bowl game on Jan. 1, 2011.
The Pasadena Star News asked Pulitzer Prize-winning food writer Jonathan Gold of the LA Weekly for his reaction, and he told them over email:
"Paula Deen? That's absolutely horrifying. Julia Child grew up on Pasadena Avenue, just a few blocks from the start of the parade, and practically everything Ms. Deen has done both exploits and despoils the culinary movement Child did so much to prod into being.

"As a food person and as a Pasadenan, I should be proud that the committee is honoring somebody in my profession, but the news makes me cringe."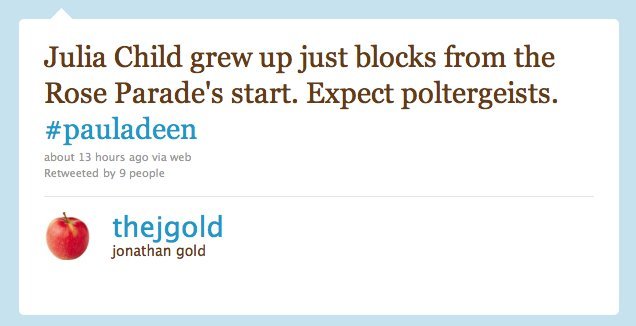 Related