In the days leading up to the Emmys, Morgan's presence there was a tightly kept secret. Morgan even flew to LA on a private plane on Saturday to avoid being spotted.
Apparently, Deen was staying in the same LA hotel as Morgan, and at some point over the weekend, Deen saw Morgan in the lobby, and asked him to snap a photo. Only the last-minute intervention of a publicist stopped Deen from posting the picture to the Internet, which might have spoiled the surprise. (After all, why would Morgan visit LA on the weekend of the Emmy Awards if he weren't participating?)
To give Deen the benefit of the doubt though -- more, perhaps, than she deserves -- she might feel warmly toward Morgan because he once defended her behavior on "Jimmy Kimmel Live!", sort of. In November 2013, he said that he thought "people were way too hard on her," explaining, "She's a 65-year-old white woman from the South. I wouldn't trust her if she didn't use the N-word!"
Requests for comment from Deen and Morgan's publicists were not immediately returned.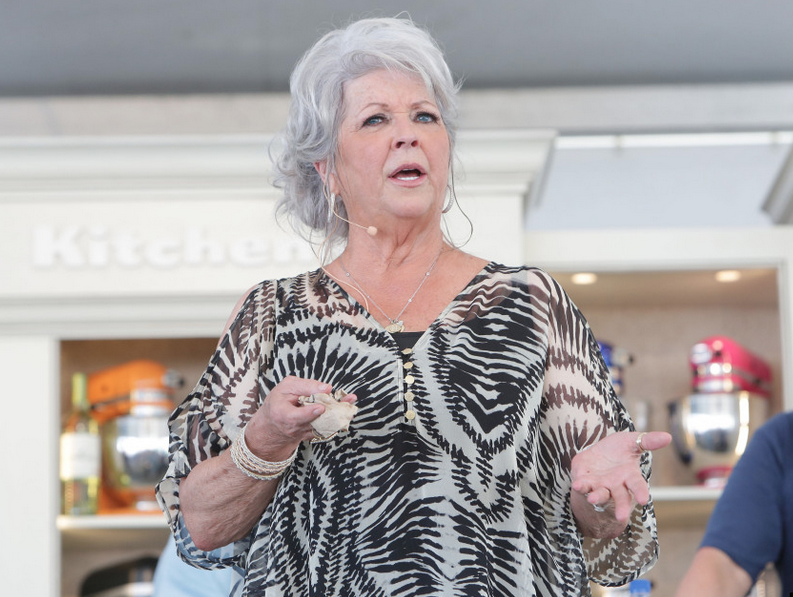 Paula Deen Racism Scandal Timeline
For a constant stream of entertainment news and discussion, follow HuffPost Entertainment on Viber.
Popular in the Community