Even before her recent racism scandal, Paula Deen has dealt with a lot of life challenges. On Monday, Oct. 14, E! premieres the "True Hollywood Story: Paula Deen." The one-hour program discusses everything from Paula's struggles with agoraphobia to the ongoing fallout of her departure from the Food Network.
In the preview clip above, Deen's two sons discuss Paula's loneliness after she divorced her first husband and before she married her current one, Michael Groover. "I'll never forget my mother telling me that she had gone out to eat the night before," said Paula's son Bobby. He asked who she went out with and she replied, "I went by myself, I go out to eat by myself all the time." That admission hit Bobby in the gut. "I found that incredibly saddening," he said.
Paula is not interviewed for the program, but many of her friends, family members and critics are. The show is far from a defense of Deen's actions, but it doesn't vilify her. She doesn't come across as a martyr, but viewers end up feeling some sympathy for a woman who worked hard to support her family through some very rough patches.
Paula's supporters and opponents agree on one thing, however. The world has not seen the last of Paula Deen.
"True Hollywood Story: Paula Deen" premieres Monday, Oct. 14 at 10:00 p.m. ET/PT.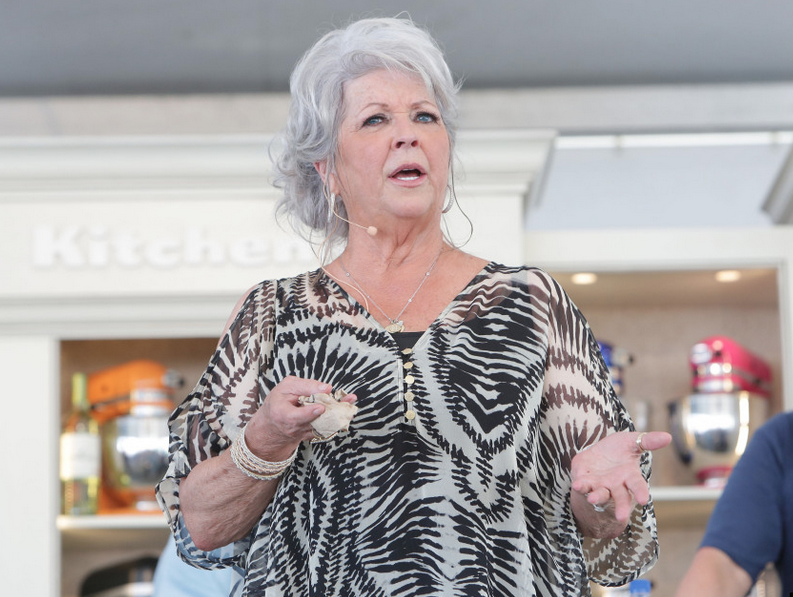 Paula Deen Racism Scandal Timeline
Popular in the Community