As the voice and brains behind Aluna, a Latina superhero quickly making a name for herself in the gaming world, the 39-year-old actress is hoping to represent Latinos and women in pop culture. The Huffington Post caught up with the Colombian-American star to talk about Aluna and her latest partnership with Sekretagent Productions ("Assassin's Creed," "Arkham Origins") to revamp her heroine with a new look and graphic novel trilogy set to be released this fall.
HuffPo: So this all started about three years ago when you first went to Comic Con to promote Harold & Kumar and other projects, what was your first impression of the event?
Paula: It was a big year for me at Comic Con and I had no idea what Comic Con was. I went into this convention and there's people in costumes and comic books all over the place, and I started to slowly realize that there were no Latino superheroes of any kind. There were so many Latinos at the convention, they were buying stuff and screaming for the superheroes, but not really [anyone] that could represent them in a positive, cool way.
So that just really struck me. I started to do some research and [found] that Latinos, in every category, comic book world or movies or video games, we were the leading community that was actually buying. We had power as far as spending money, and I just thought that it was such a slap in our face that we were spending money on superheroes, on movies, on gaming, on comic books, on graphic novels but we weren't being represented in a cool way, like there were a couple of villains here and there but there were no superheroes and especially no Latina superheroes.
HP: And from there, how did Aluna come about?
Paula: It started out as an alter-ego sort of joke that I was kind of making about myself and what I wish I would look like and be like and the powers I wish I would have. And then it just started snowballing into something else.
I started doing a lot of research because I really wanted it to be all-inclusive of all Latinos, I didn't want it to be just a Colombian superhero or a Caribbean superhero or a Mexican superhero. I wanted to come up with an idea that could unite us in a cool way and my research took me back to the 1500s, it took me back before Columbus came and the conquistadores messed us all up and basically separated all of us [laughs].
HP: Where does the name "Aluna" come from and what's her story?
Paula: I fell in love with a tribe in Colombia called the Kogi and "Aluna" is a philosophy that they believe in. They consult water, they believe that they can go into the past, the future and the present. So these are things that they do in real life, the beliefs that they really do have. And the more that I kept reading the more that I kept thinking 'oh my god it sounds like what superheros could have, these sound like real powers' and so it's something that we incorporated in it. But she's not, per se, a Colombian superhero. [It's] basically the story of a little girl that was found in the Old World by a Spaniard conquistador and he conceived her with a goddess, "Pashamama," and basically the little girl gets raised in Spain as royalty and by certain circumstances she's forced to go back to the New World. There she discovers that she has these ancient superpowers and that her true calling is to really be the leader of her true people and try to save her people in the New World. That's where the story begins.
HP: So you started with a backstory and some comic books at Comic Con, but how has Aluna grown through the years?
Paula: Slowly but surely, going to Comic Con with a new comic book every year and the popularity grew. We licensed her out to an online gaming company called S2 Games, [they have] a very popular online video game called "Heroes of Newerth" and they thought she could fit right in as one of their superheroes and now she's one of the most popular heroes online, people pick her over 70,000 times a day worldwide and growing. So now we are coming out with new avatars for her and we're also doing a new trilogy...The writers are just so spectacular and I'm just so excited that they embrace Aluna and are going to do her justice.
HP: You originally planned to have the first book from the new trilogy ready for this year's Comic Con International in San Diego (July 18-22) but decided to take some more time to finish it. What can fans expect from Aluna at Comic Con this year?
Paula: I'm going to be at Comic Con this year with S2 Games and "Heroes of Newerth," giving out new avatars for the online video game that she's on. I'm also going to be debuting new artwork and showing limited editions of artwork for the books that are coming out in the fall. So I'm going to be giving out lots of gifts. We feel really, really guilty that the books aren't going to be done on time so we're going to try to buy our audience -- bribe them to stay with us. [laughs]
Check out a behind-the-scenes video on the making of Aluna above and an image of the heroine below.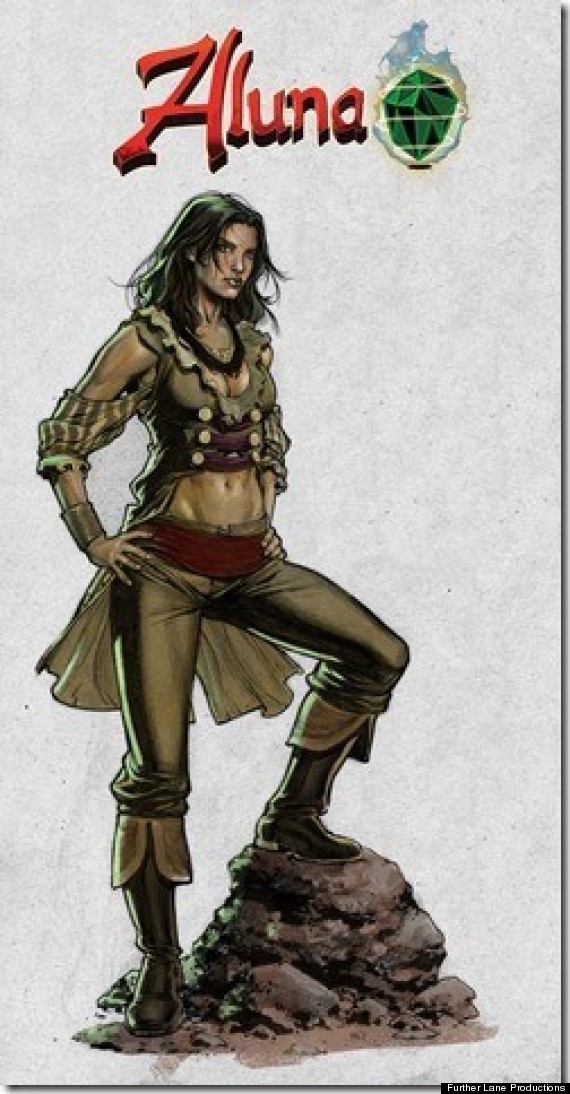 Support HuffPost
Every Voice Matters
Before You Go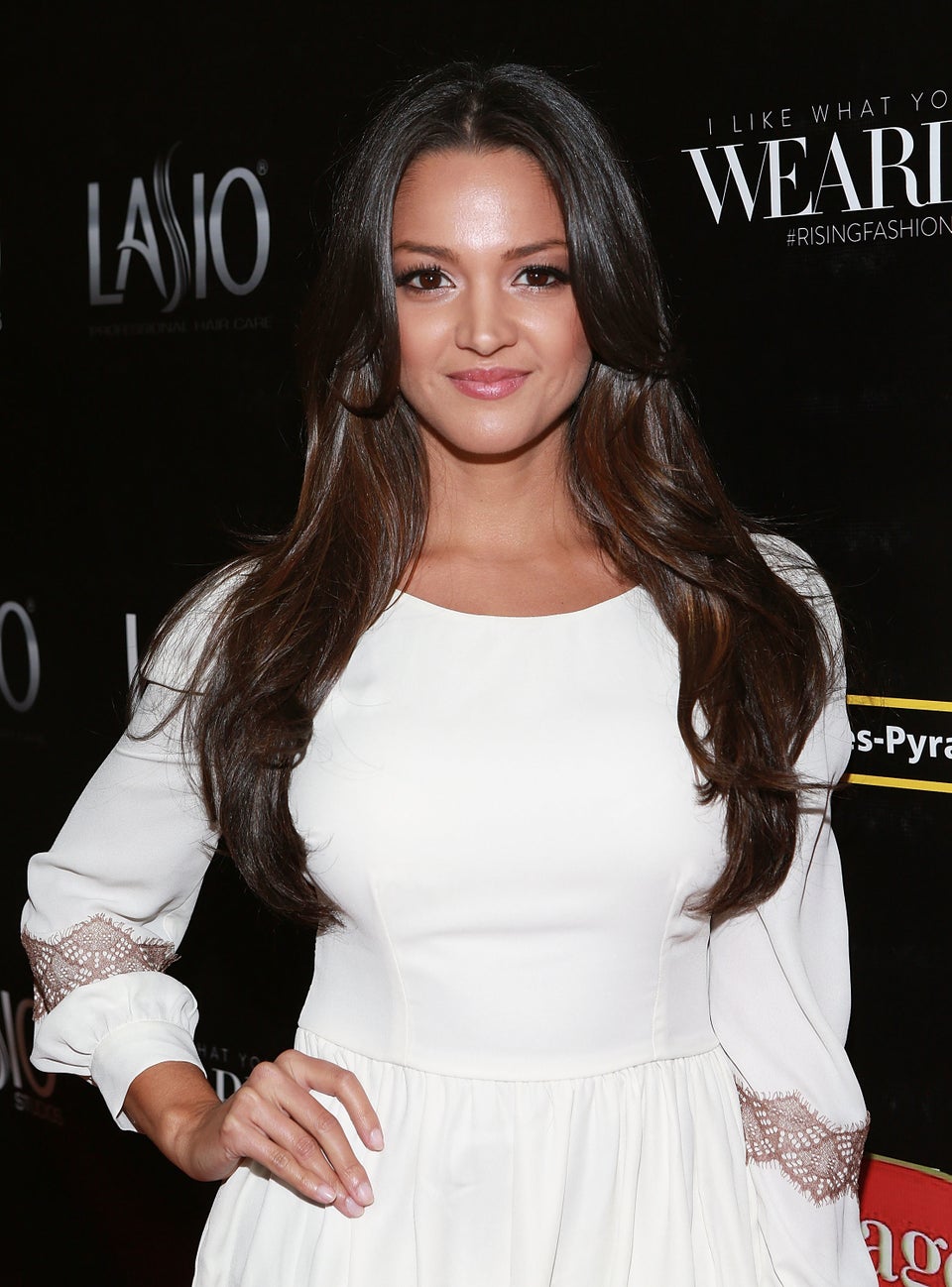 Paula Garcés
Popular in the Community