This video documents the quite violent art performance Noise Body, which the New York-based Brazilian artist Paula Garcia performed at Fondation Beyeler in Riehen (Switzerland) as part of the exhibition The Artist is an Explorer, curated by Marina Abramovic. After the artist's body is covered with iron scraps and very strong magnets, other performers throw nails at her that stick to this iron armor, until she can't stand the weight of the material any more. This specific performance at Fondation Beyeler is entitled #8 in the Noise Body Series. It's an art procedure that Paula Garcia developed from 2005 to 2014. In this video, the artist provides us with an introduction to the piece and her work in general.
Paula Garcia (1975, São Paulo) lives and works in New York. She is a visual artist holding a BA (FAAP, Brazil) and MA in Visual Arts (FASM, Brazil). She has been collaborating with Marina Abramović since 2011. In 2012 she researched and produced a trip with Marina to Brazil. She is also an associate producer of the film The Current: Marina Abramovic and Brazil (release date: 2015). Major exhibitions include: 7th El Museo del Barrio Biennial, El Barrio Museum, New York (2013/14); The Big Bang: 19th Annual Watermill Center Summer Benefit, Water Mill, New York (2012); 17th International Festival of Contemporary Art Videobrasil_SESC, SESC Belenzinho, São Paulo; Performa Paço at Paço das Artes, São Paulo (2011); 6th edition of the annual performance show at Vermelho Gallery, São Paulo (2010); Expanded Gallery at Luciana Brito Gallery, São Paulo (2010).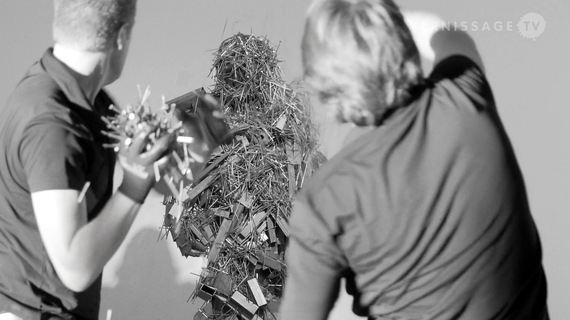 For more videos covering contemporary art and architecture go to VernissageTV.
Calling all HuffPost superfans!
Sign up for membership to become a founding member and help shape HuffPost's next chapter