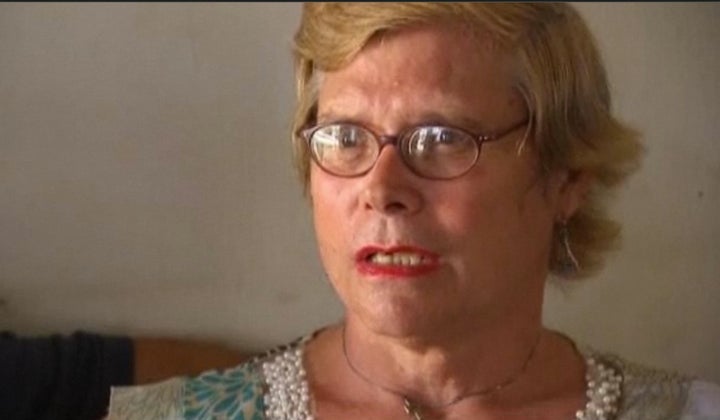 A transgender woman was cited a few weeks ago for using the women's restroom at Dallas' Parkland Hospital. Reports conflict on the actual timing, but at one point Paula Witherspoon showed authorities a note from her doctor that supposedly "proved she was female." Other reports, however, called it just a "letter of transgender rights." Either way, she was cited by police and released.
(Side note: The Dallas city anti-discrimination law supposedly doesn't apply to Parkland Hospital, because it is run by the county. The county's anti-discrimination policy only applies to county employees.)
A blogosphere uproar ensued after the discriminatory incident became public knowledge, and rightly so. However, it has now come to light that Witherspoon is also a convicted child molester on parole -- she admits that much herself. Whether this measured into the citation decision is not clear, as the hospital is saying the whole incident is now under review.
Should a child-molestation conviction matter in this incident? Maybe.
There is more we need to know about the incident. In going into the women's restroom, did she break any probation conditions that were set in place to protect children? Was the hospital visit for legitimate reasons? Pending review, the hospital isn't saying.
If entering a women's restroom at the Parkland Hospital is found to be in compliance with the conditions of her parole and no further charges stem from this incident, then Witherspoon's criminal history should not matter in this incident.
Responses from the trans community agree on Witherspoon's right to use the women's restroom, but they also have in common a reluctance to see this incident garner much media attention. On my blog, "Diane S." writes, "[S]he is not someone I would want representing trans-people in the media .... The best thing is to pay the fine and hope it passes." Similarly, "April" says, "[S]he's been convicted, 'TWICE' & I don't want this person becoming the poster child for transwoman's use of the ladies room."
Clearly, seeing this matter blow over looks to be the best possible outcome. However, how will the transgender community respond when a trans person actually molests a child? I would suggest that trans advocates prepare a response to such an incident; otherwise our voices might get lost in the ensuing media chaos, drowned out by those who have been waiting on the sidelines for such an incident to occur to give them an excuse to demonize transgender people.
Calling all HuffPost superfans!
Sign up for membership to become a founding member and help shape HuffPost's next chapter