Pauley Perrette's Abby Sciuto said goodbye to "NCIS" on Tuesday and fans couldn't handle it.
Perrette, who had built up that public affection over 15 seasons as the CBS crime show's goth genius, had announced her planned departure in October, but that didn't make the parting any less sorrowful.
Those who wish to avoid spoilers should skip to the tweets below.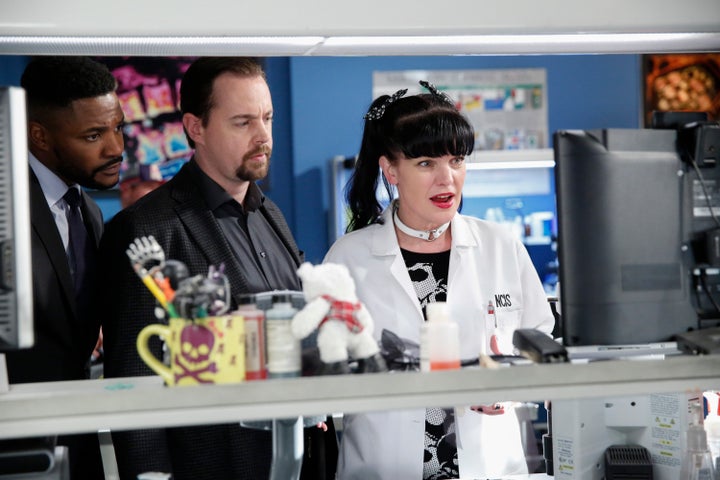 But if you want to know what happened to dear Abby, Tuesday's episode revealed that the forensic scientist has gone to a better place ... charity work! (What did you think we meant?)
After being shot in part one of her farewell arc, Abby awakened from a coma in part two to help solve her own shooting and the murder of Clayton Reeves (Duane Henry) in the same attack.
Abby announced she was escorting Reeves' body back to London and wouldn't be returning. "I'm leaving NCIS," she said, adding that she was going to operate a charity that Reeves had wanted to start as a tribute to his late mother.
She makes the goodbye hug rounds and later signs "I love you" to Gibbs (Mark Harmon).
Twitter needed a hankie. QUICK.
Perrette took a bow on Twitter.