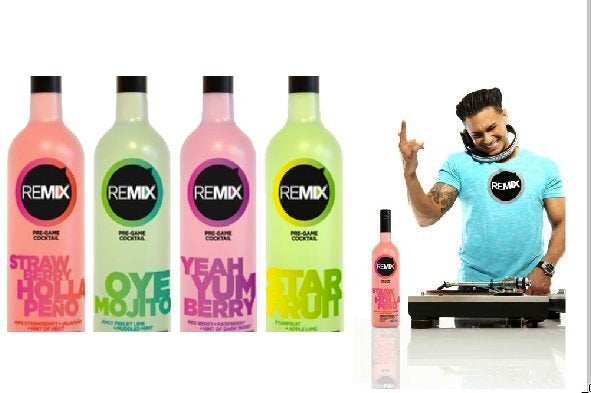 "Jersey Show" star Paul "DJ Pauly D" DelVecchio is adding another accolade to his resume: His own line of pre-mixed cocktails.
The drinks, dubbed Remix Pre-Game Cocktail, are vodka-based and come in a variety of flavors, including "Oye Mojito," "Yeah Yumberry," "Strawberry Holla-peno," and starfruit. The venture is reportedly the result of a partnership between DelVecchio and liquor entrepreneur David Kanbar, a co-founder of "Real Housewives of New York" star Bethenny Frankel's successful Skinnygirl cocktail line. Kanbar also serves as Remix's lead investor.
According to a release, the line will launch this June in New Jersey, Rhode Island and other to-be-named markets.
The product's website isn't yet fully operational, but interested parties can check out the preview video below. Warning: Get ready for a lot of fist-pumping.
Popular in the Community