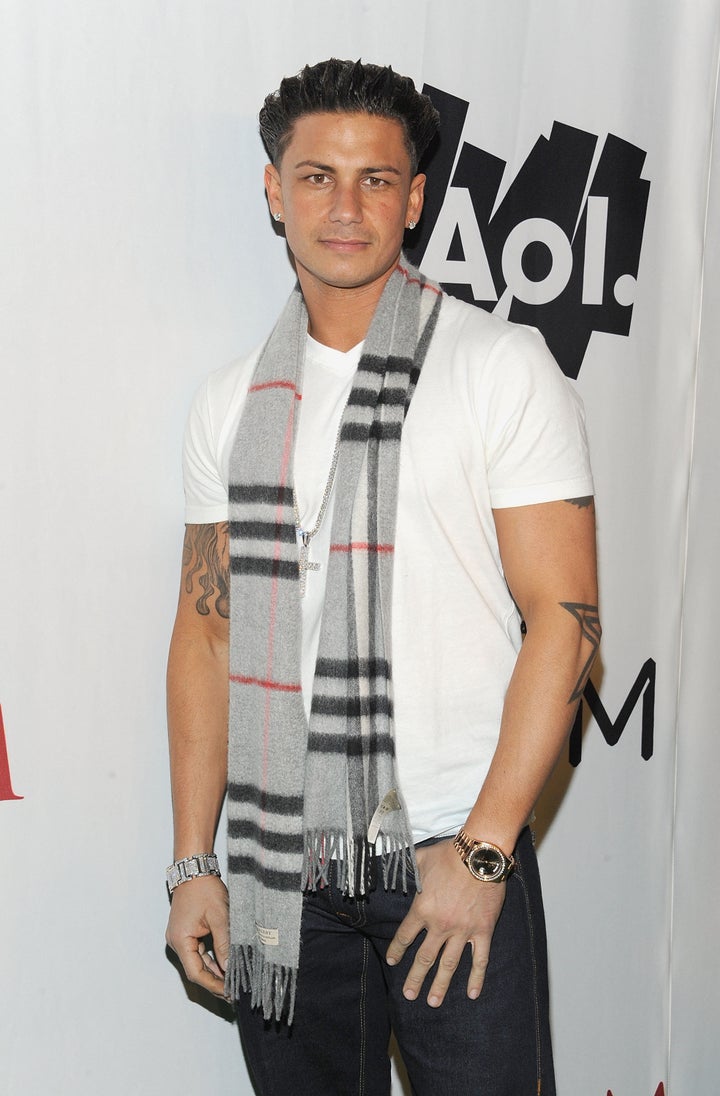 Pauly DelVecchio is the only cast member that went into the "Jersey Shore" house with a legitimate career and might be the only one to leave the place with one. During a sit down with "New York Live" host Sara Gore and I, Pauly D divulged that he's earning more than $10k per night, DJing -- although he hopes the IRS doesn't catch wind of that. But the high price tag on Pauly's head means he won't be fist pumping on the ballroom dance floor anytime soon.
"I will do 'Dancing with the Stars' when my career dips," he confessed.
"I texted her congratulations about doing 'Dancing,' but she texted back 'am I?'" Pauly tells me.
Pauly is happy to be back in Jersey after his fame-making show filmed in Italy last season, where, he is the first to admit, the cultural difference confused him immensely: "There are no tanning salons, which is a problem for me. The gym is an hour away and you have to carry your laundry because the streets are so narrow. GTL was a mess. Everything else was beautiful. You had to go to a nail salon if you want to go tanning."
Still, no one is more surprised about the show's overnight success than Pauly.
"Just being on television blows my mind but the fact people watch it blows my mind."
Popular in the Community