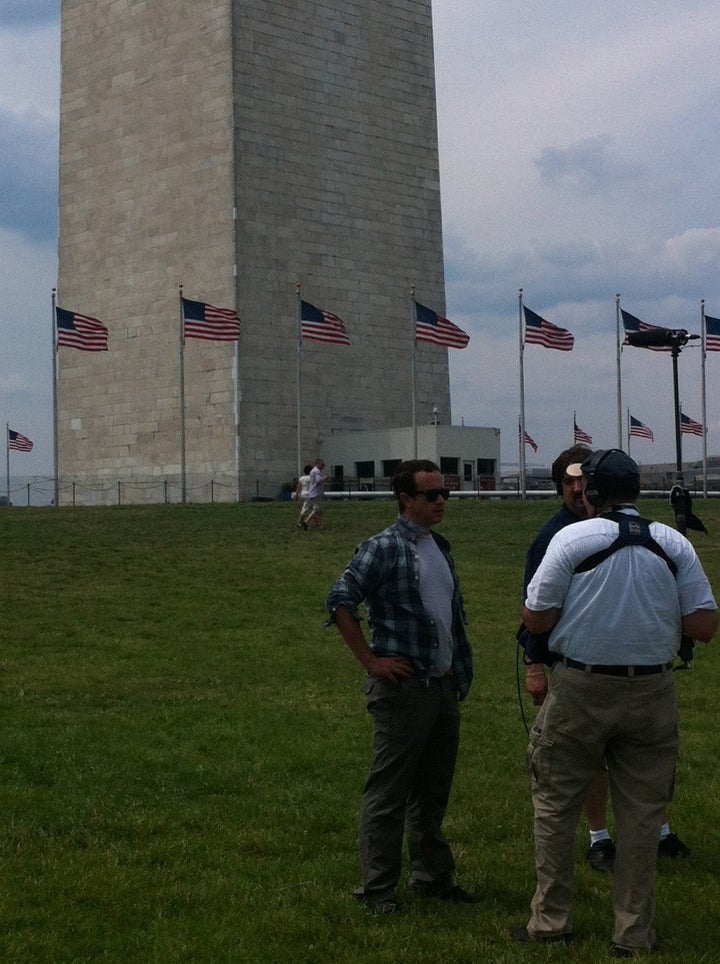 WASHINGTON -- Photos of comedian Pauly Shore's trip to the nation's capital have been turning up on Twitter.
As the Washington Examiner reported, Shore is in town filming his Showtime special "Paulytics: Pauly Shore Goes to Washington." He'll be filming the stand-up part of the special at the end of June at D.C.'s 9:30 Club (get tickets here).
Chaos, right? The more I put myself up against the political establishment the more comedy is going to come out. I guess you wouldn't associate me with politics but that's pretty much why I'm doing it, you know what I mean?
The one thing I'm not pretending to know is politics. I just have an opinion about it. I know probably as much as you know. That's the beauty of it and that's why I want to do it. There will be stand-up, and me trying to get into the White House. I'll be with the lobbyists, the Occupy people, the politicians. I don't know what the fuck is going to happen. It's me thrusting myself into that world. That's it, dude. That's the show.
As you can see in the slideshow below, from the photos and sightings that have been turning up on Twitter thus far, Shore has spent some reasonably non-chaotic time at a couple of D.C.'s monuments, to the delight of some: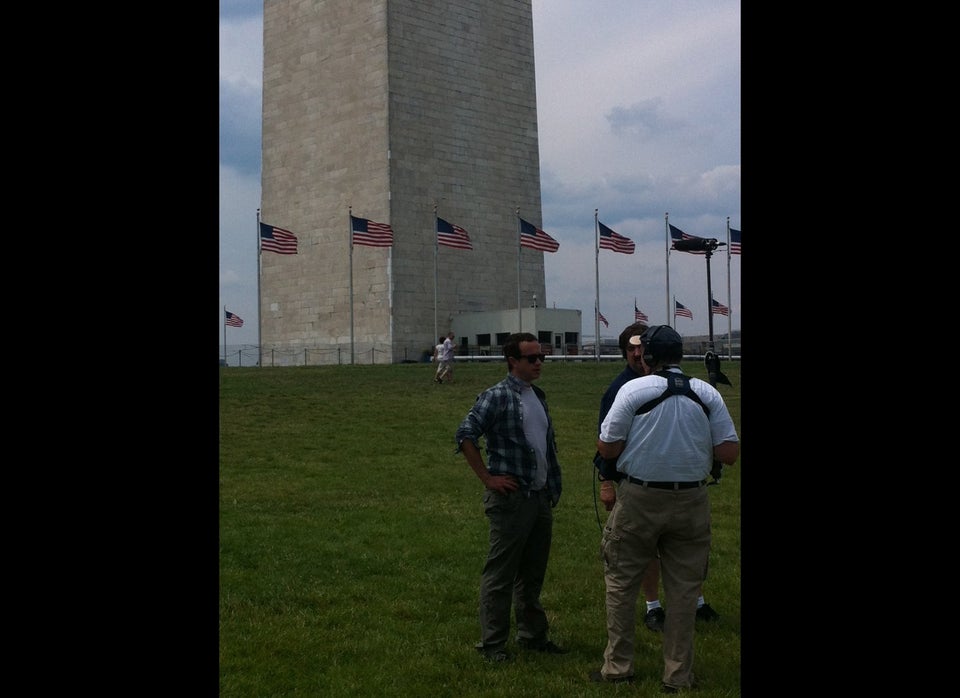 Pauly Shore In D.C.
Related
Popular in the Community