In a couple of weeks I will begin my last full year of graduate school. It feels exciting and rewarding, but there is a large sense of pressure that tags along with it, as well. I did well this past year. However, I saw many opportunities I didn't partake in and used this summer to buckle down and prepare more for next year. A sense of restlessness comes with that.
I feel like I am running around like a mad woman trying to get myself in order. I have so many ideas of things I want to do. I want to join more clubs in school and do even more internships than last year. I also want to join the MMA class at school. It's not something I will put on my resume, but darnit I want to do it all. It will be a lot, especially since my main priority will of course be my classes.
I know it seems crazy. It begs the question, why am I aiming to do so much? Why would I put so much on my plate again? The answer is quite simple, I want more. I am working on my Master's Degree. That is rare, yet still there are many people who have advanced degrees. Many people that will be vying for the same post graduate jobs as me will have the same degree. I don't just want to leave with the ability say I have a degree. I want to be able to say to employers: I went back to school for my Master's and came out with a ton of professional experience in this field while obtaining it.
I'm young and I am luckily without the responsibilities of providing for children or paying off a copious amount of debt. I have a small dog and an addiction to buying books and journals. Luckily neither of those things hinders my ability to take on as much as my plate can fit in the upcoming academic year. I tend to use this time, not to party because I'm in my 20s, but to grow and secure a place for myself in the 'real world' because I will soon be in my 30s.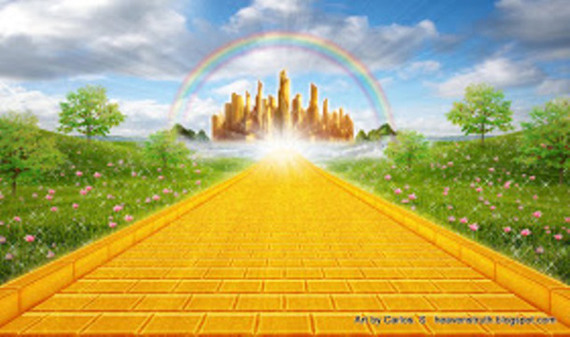 We all have a road in front of us that leads to our ultimate goals, whether it be a great job or just general happiness. I feel that no matter what it is we should keep trying to pave it in gold. It's blank and dull until we begin to pave it today with what we want it to be tomorrow. Heck! You know what, forget tomorrow. Do something this morning that will make your afternoon better. We keep telling ourselves nothing is promised. That is a cop out. It's an excuse. We promise greatness and rewards to ourselves when we work hard to get them.
I am running myself crazy applying to jobs and internships. I will have a very full plate, and because of it I won't be able to have much of a social life. I don't have much of one when I'm free, but that's beside the point. I will be doing what I have to do now so that I can have the job and salary I so badly want later. And it's not just about looking at the reward I will reap later. I'm working hard for something I love so that I can enjoy the journey to get there as well.
Calling all HuffPost superfans!
Sign up for membership to become a founding member and help shape HuffPost's next chapter