The only time we think about our infrastructure is when the lights do not turn on or a bridge collapses. We have taken our infrastructure for granted and we feel the results in rocky roads, daily traffic jams, and smell sewer problems - in our basements. The next generation is inheriting a complex challenge with little to no resources to address the issue, arresting opportunities to win a competitive future.
We can do something about our broken infrastructure, but doing nothing is not an option. The introduction of a dedicated infrastructure charge is necessary for future generations to have a stronger quality of life.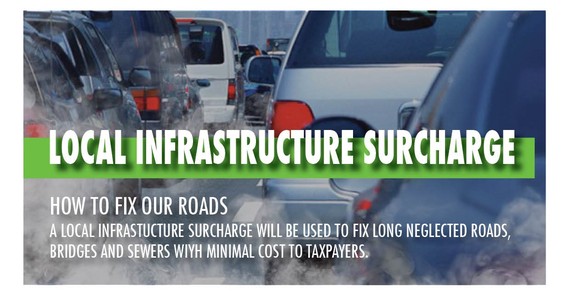 In 2009, Oklahoma City introduced a series of civic improvement projects including 57 miles of bicycling and walking trails, recreational upgrades, and intensive renovations to their downtown and transit systems. Voters enthusiastically approved a temporary targeted sales tax that funded vital investments in parks and public infrastructure. The Republican Mayor Mick Cornett ushered in a new era of opportunity and excitement by using targeted temporary taxes to fuel the rebirth of Oklahoma City.
Mount Vernon, like so many cities in New York, has struggled financially for decades. State aid has gone flat and federal dollars have slowed to a trickle. There's a limit to how much funding any municipality can expect from the state which is why New York must empower cities to collect revenue in a creative fashion. In fact, the rate on the federal gas tax has remained the same since 1993. Meanwhile, the overall cost of energy has fallen dramatically. This is why federal dollars disappeared and why localities must be empowered to raise revenue on their own.
Modern infrastructure is the backbone of any city and we believe it is time for Albany to permit the collection of a local infrastructure charge. The move is both necessary and affordable for taxpayers. Embedding an eight cent "local roads charge" within the cost of fossil fuel products used for transportation will create a new tool to fix long neglected roads, bridges, and sewers with minimal cost impact. The new fee could yield up to $2 million in new cash flows a year for Mount Vernon to use for parks and roads improvements.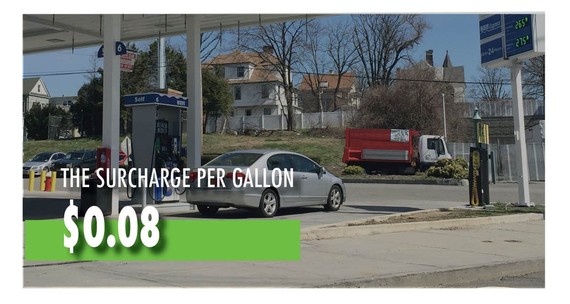 The cost seems great, and the threat of rising gas prices stings; however, these concerns can be mitigated if they become real. For example, should prices rise above a certain level the local fee can be suspended until prices fall. Other approaches include permitting cities to receive a dedicated portion of the NYS Excise Tax, or redirecting utility taxes toward civic improvement projects temporarily, then phase them out. Until fresh dollars are available to cash strapped communities, the responsibility of fixing our roads and bridges will fall on property owners. This heavy burden should be shifted to users who can afford to pay at the pump. Most people would rather pay a few pennies a month in a gas charge rather than pay a hefty auto repair bill after hitting massive pothole.
Governor Andrew Cuomo's $22 billion transportation capital plan, particularly the "Pave NY" program, will yield major dividends for the Empire State. Should New York provide cities with the option to assess an infrastructure charge, we can leverage more public dollars to do more for the public good.
As mayor of one of the densest cities in New York and in the nation, I see immense potential in this idea. It will raise the resources necessary to underwrite major long term construction projects, creating sustainable jobs and economic growth for years to come. Building and maintaining this vast network requires a coalition of engineers, equipment companies, contractors, and educators to trains and ready the workforce to do the work. Additionally, it will raise awareness of the need to reduce carbon emissions, making our air better to breathe.
While Washington wastes time in gridlock, New York can pave the way to smooth streets by empowering cities to focus funds on fixing local infrastructure.
About the Author: The writer is Mayor of Mount Vernon, New York. At 33, he is the youngest ever elected Mayor in the city's history, and applying best business practices as earned from NYU Stern School of Business Executive MBA program to local government.

Calling all HuffPost superfans!
Sign up for membership to become a founding member and help shape HuffPost's next chapter