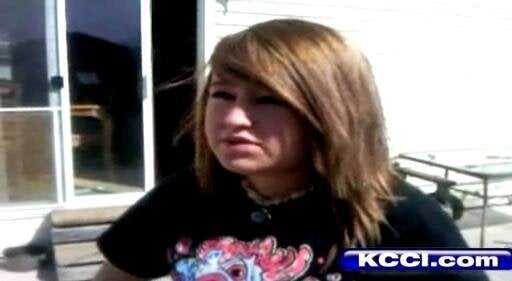 Former Minnesota Gov. and current GOP presidential-hopeful Tim Pawlenty's Iowa operation is up and running. And apparently testing voter attitudes by "trespassing" in people's homes and "vomiting" in public after getting "wasted." Everyone who said that Pawlenty wasn't going to run an edgy campaign had better apologize now.
A 15-year-old girl found a campaign worker from Alabama banging on her Ankeny family's back door early Wednesday morning.

Chloe Steward told KCCI she heard her dog barking around 3 a.m. and went to investigate. She said she found a man trying to get into the back door.

'His arm was in my back door, trying to get in and I screamed and went upstairs to my parents room and I continued screaming,' said Chloe Steward.

The family then called police.
Police discovered Benjamin Foster, an employee of the Pawlenty Exploratory Committee, and subsequently arrested him on charges of public drunkenness and trespassing. KCCI reports that Foster was "trying to get home to a friend's house," when he went all Robert Downey, Jr. on young Chloe Steward.
UPDATE: Per Ben Smith: The Pawlenty campaign has suspended Foster. Everyone has statements!
"Governor Pawlenty is extremely disappointed in Ben's actions and his behavior does not meet the standards he expects of his employees," said Eric Woolson, speaking for the exploratory committee in a statement. "Therefore, the committee is placing Ben on a two-week unpaid suspension and expects him to bear the legal consequences for his action. "

Foster, in his own statement, said he made a "very serious mistake." "I want to apologize to all affected by my poor judgment. I especially apologize to the people who were disturbed during the incident and the arresting officers. I give my word that it will never happen again."
Calling all HuffPost superfans!
Sign up for membership to become a founding member and help shape HuffPost's next chapter