Rabbit the poodle may have been born without any paws, but thanks to loving caretakers and modern technology he doesn't have to be put down or live a life with severely compromised mobility.
The Yorkie-poodle mix came to rescue organization Bliss Animal Haven in Georgia in March and is now about 3 years old. The organization raised funds, and thanks to an animal prosthetics company in Denver and the University of Georgia's Veterinary Teaching Hospital, Rabbit received his new legs.
After 10 days of rehabilitation and training with the new legs, he was adopted last week by a woman from Orlando, Florida, who hopes to use him to help with therapy for special needs children.
If you haven't lost it yet, here is some amazing footage of Rabbit set to the "Chariots of Fire" theme:
Here's another video, showing how Rabbit got around before he was fitted with prosthetics: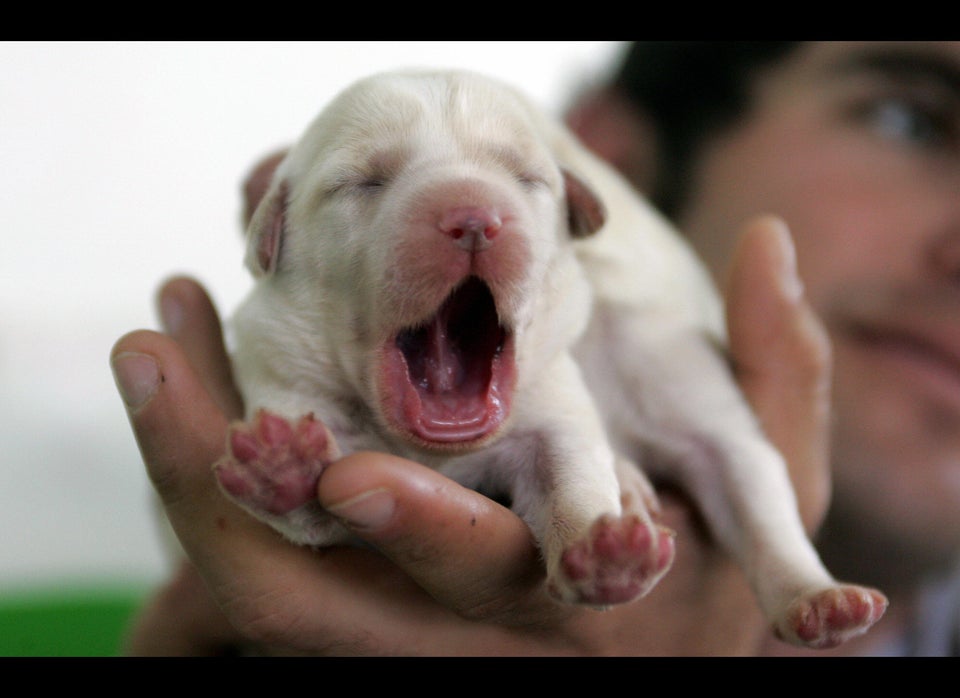 Puppies
Related
Popular in the Community