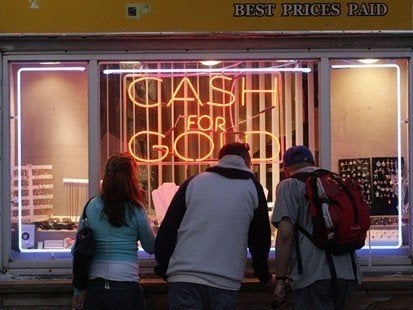 As more and more Americans cope with unemployment, struggle to pay their mortgages and deal with higher gas prices, it seems they are turning to pawn shops to get a little extra cash.
While there is no conclusive data, the National Pawnbrokers Association says its members have seen an increase in business.
Dave Adelman, president of the 2,400-member association, said that people are taking longer to pay back their loans and are more often taking the cash and never coming back for their goods.
"When these people come in, they need money. They need money to survive on," Adelman said. "It's a way of life for them. They have no where else to go to make ends meet."
Popular in the Community