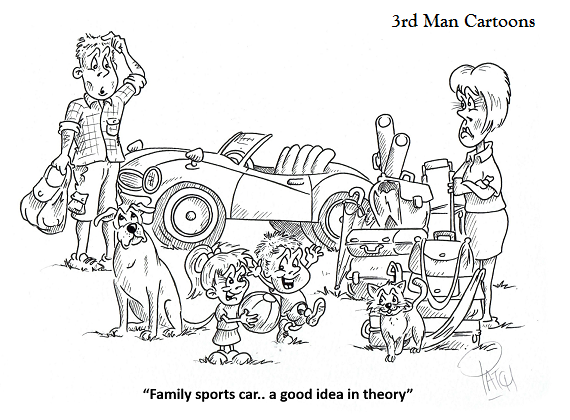 Buying a car is an important decision and one that tends to be based on the answers to a multitude of questions. How well does the car handle while driving off road? What type of city and highway mileage can I expect? What is the size and performance capabilities of the engine?
The answers to these questions can be found in a million and one car reviews today. They are the standard questions that car buyers are asking and therefore the ones you read about. These questions and answers pertain to the average car buyer who may be buying just for themselves or for part of the family. But what about your pets? Are they not also members of the family? Shouldn't their well-being play a part when composing your car buying matrix?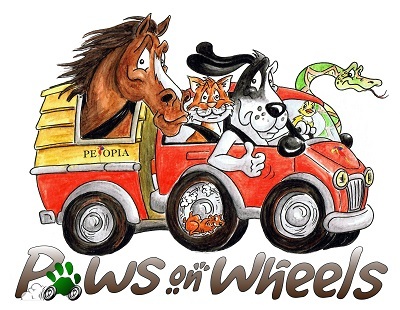 That's where we can help. Paws on Wheels is a new car review platform from the pet owner perspective. The partnership was formed between Bumper2Bumper TV, an established car review blog and TV channel with over twenty years of experience, and Petopia, an online web platform and resource guide for pet owners. As pet owners and pet enthusiasts, the founders of Paws on Wheels understand the challenges of buying a car suitable for you, your family, other passengers, pets, and luggage. We have established five categories that will help ease your decision and the information provided will answer those questions that you may not have initially considered. What size dog can fit into the back seat or cargo space? Will I be able to fit both my cat carrier and dog in the car together without being seated next to each other? Will I be able to tow my horse trailer?
Once these pet considerations are taken into account, the answers to your initial questions can also be answered through our forum. Each review includes a video or article that provides you with the complete overview of the car features, performance, design, and more! In this review, Paws on Wheels presents the 2017 Cadillac XT5 - a midsize SUV with an elegant, modern, and practical design, paired with luxury and performance.

1. DESIGN AND PET ACCESSIBILITY FEATURES:
The SUV has excellent seat legroom (41.2" front; 39.5" rear) which is enough to fit a small pet carrier on the floor. The rear seats recline slightly and slide fore and aft increasing the cargo or floor area capacity. Darkened rear side windows help to keep the cabin temperature low on hot days. There is a sun roof that extends to the rear seats provides additional ventilation which can be beneficial for pets with heavy coats. And lastly the rear is also equipped with air vents that help to increase air circulation which is especially critical on days when the temperature is over 70 deg.


2. PET CABIN CAPACITY:
A medium size dog crate can fit into the cargo area without folding the seats down. When the 2nd row seats are in place the cargo capacity is 30 cubic feet. When the 2nd row seats are folded down the cargo capacity increases to 60 cubic feet.


3. HAIR/ STAIN REMOVAL, & SCRATCH RESISTANCE:
The car interior is a leather and swede-like combination with wood accents which can be difficult to clean and harder to repair when scratched. But if you don't want to forego the luxury interior, protective seat coverings are available as an option.


4. HANDLING & SAFETY FEATURES:
The car handles well with a tendency to lean slightly on hard corners. It is equipped with an inside rear view mirror which is useful when the car is full of people, pets, and luggage.


5. PERFORMANCE & TOWING CAPABILITIES:
The SUV has a 36 L V6 engine; 310 HP; 271 lb-ft. If you are wondering about pulling a trailer, the connection for the tow hook is behind a panel on the bumper, however the actual tow hook is an optional feature with a towing capacity of 3,500 lbs. And last but not least, the average fuel consumption is 22 mpg for city and highway driving combined.


The perfect paws on wheels rating is 25 out of 25. Overall the Cadillac XT5 received a score of 22/25 which still results in a 5 Paw-Friendly rating. The Cadillac XT5 is a luxury car, so considerations for putting pets inside luxury vehicles is always an issue and purely a personal choice. This is why we deducted 2 Paws in the Hair/ Stain Removal, & Scratch Resistance category. Also the people looking to purchase luxury vehicles are often times not concerned with towing trailers on a regular basis. This is probably why the tow hook is an optional purchase, and while the engine is strong, the towing capacity is only 3,500 lbs. This is why we deducted 1 Paw from the Performance & Towing Capabilities category.



Final score of 22/25 results in a 5 Paw-Friendly rating
According to Bumper2Bumper, the bottom line is that The Cadillac XT5 Platinum AWD is an elegant mid-size SUV with everything you would expect from a Cadillac, styling, performance and luxury. With the sticker price of $63,845 (including $995 delivery, $350 options (cargo net)) you can rest assured that "purr...chasing" this car will definitely be a treat for the whole family.
REAL LIFE. REAL NEWS. REAL VOICES.
Help us tell more of the stories that matter from voices that too often remain unheard.