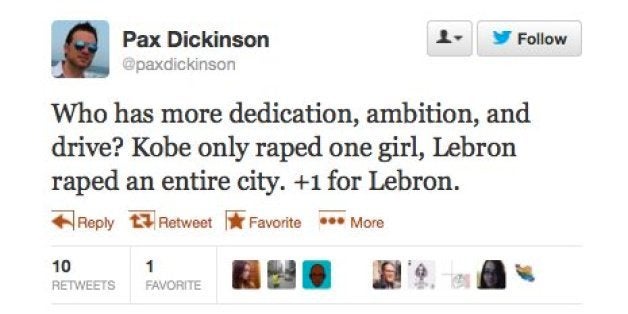 It has not been a good week for Pax Dickinson.
In an internal email viewed by The Huffington Post, Business Insider CEO Henry Blodget confirmed Dickinson's leaving.
"I know many of you are concerned about the comments Pax Dickinson made on Twitter," Blodget wrote. "Obviously, Pax's remarks do not reflect the views or attitudes of our company, and they have no place here. Pax has left the company, effective immediately."
The brouhaha began around the time Dickinson offered this opinion on the issue of women in tech:
so he's a woman, but he still has Y chromosomes? now who doesn't understand how biology works?

— Pax Dickinson (@paxdickinson) August 22, 2013
In The Passion Of The Christ 2, Jesus gets raped by a pack of niggers. It's his own fault for dressing like a whore though.

— Pax Dickinson (@paxdickinson) July 14, 2010
aw, you can't feed your family on minimum wage? well who told you to start a fucking family when your skills are only worth minimum wage?

— Pax Dickinson (@paxdickinson) August 29, 2013
Who has more dedication, ambition, and drive? Kobe only raped one girl, Lebron raped an entire city. +1 for Lebron.

— Pax Dickinson (@paxdickinson) July 13, 2010
In a statement sent to Valleywag's Sam Biddle on Monday evening, Blodget said that "Pax was speaking for himself, not Business Insider," while at the same time noting the site "obviously [doesn't] condone what he said."
Poynter's Andrew Beaujon noted that there is still some confusion as far as social media policies and personnel decisions go. The New York Times, for example, maintains a social media policy that urges employees to "be thoughtful" and "not to do anything on social media that would undercut their credibility," Poynter reported. However, there certainly is a precedent of media organizations firing reporters over unwise social media activity.
The Huffington Post also obtained an email sent by Henry Blodget to two Business Insider editorial distribution lists last January. In the email, Blodget addressed his own company's social media guidelines, noting, "[w]e've had some kerfluffles/frustration lately with some individual tweeting practices." His email went on to cautioned employees that "anything you do at work or outside of work may reflect on Business Insider and be associated with Business Insider. So as much as we all want to think there's a difference between 'personal' and 'business,' there just isn't anymore."
Blodget did not comment further on the matter when reached via email on Tuesday.
Clarification: In a previous draft, The Huffington Post stated that Dickinson was fired. The text has been changed to clarify he has reportedly been forced to resign.
Support HuffPost
The Stakes Have Never Been Higher
Related
Before You Go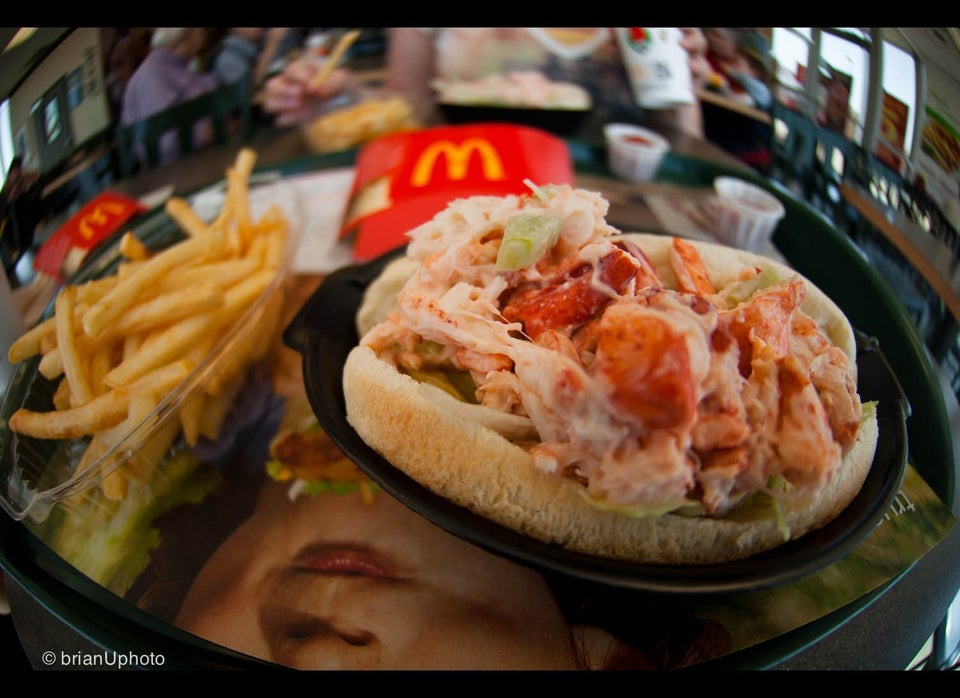 15 Things Twitter Tells Us About Humanity
Popular in the Community