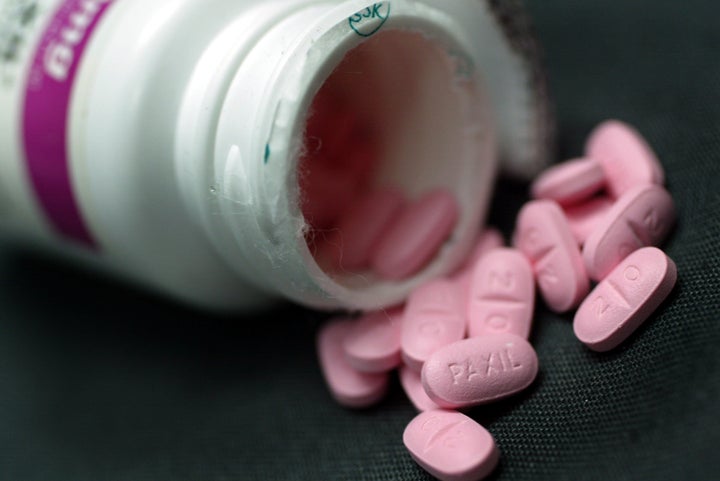 An antidepressant often prescribed to teenagers may be "ineffective and unsafe" for the populations it is supposed to help, according to a reanalysis of a 14-year-old study.
The research, published Wednesday in the journal The BMJ, contradicts earlier findings that paroxetine -- sold under the labels Paxil, Aropax and Seroxat -- is safe for people under 25. Rather, the new research found the drug can be associated with suicide-related incidents, including suicidal thoughts and attempts, and provides no advantage over placebos.
The analysis by an international team of researchers led by professor Jon Jureidini provides new insight into Study 329, a highly controversial trial conducted in 2001 by Paxil manufacturer GlaxoSmithKline, then called SmithKline Beecham.
Outside scientists criticized the trial shortly after it was published, questioning how the research was conducted and alleging that the discovery of dangerous side effects had been downplayed. But Jureidini and his team conducted the first external analysis of the nearly 77,000 pages of documents related to the trial. They found the original study may have indeed underreported the prevalence of suicide-related incidents by using an inaccurate coding system that led to fewer children being identified as suicidal.
Study 329 noted that five of the 275 adolescents in the study showed signs of suicidal behavior, while the reanalysis found at least 12 who did. The discrepancy is odd, David Healy, a co-author of the new study, told The Washington Post, but seems to have occurred because the 2001 study reclassified serious suicide attempts as "emotional lability" -- a phrase that refers to one's tendency to laugh or cry at unexpected times.
"It doesn't take expertise to find these," Healy said. "It really takes extraordinary expertise to avoid being able to find them."
Paroxetine is still considered beneficial for adults over 25 who experience depression.
Nine of the 2001 study's original authors released a statement standing by their research. They indicated plans to write an in-depth letter rebutting the claims found in the BMJ article, but said they had no timeline, as "it will take a significant amount of work to make this scholarly."
"To describe our trial as 'misreported' is pejorative and wrong, both from consideration of best research practices at the time, and in terms of a retrospective from the standpoint of current best practices," they wrote.
GlaxoSmithKline's decision to provide the Study 329 data to the researchers is reflective of its commitment to transparency, the company said in a statement provided to The Huffington Post. The statement acknowledges "there is an increased risk of suicidality in paediatric and adolescent patients given antidepressants like paroxetine," and calls the notion "widely known."
Such a release, they say, would increase the rigor of scientific evidence and provide an unbiased critique of medicine we ultimately prescribe to kids.
Related
Popular in the Community